Getsemaní: Cartagena's Most Colorful Neighborhood
Cartagena, Colombia, is a popular tourist destination for its stunning architecture, rich history, and vibrant culture. One of the city's most charming and historic neighborhoods is Getsemani, which has become increasingly popular among travelers in recent years with colonial-style buildings, street vendors selling local food and crafts, and lively bars and clubs. This guide will provide all the information you need to know about exploring the Getsemani district of Cartagena.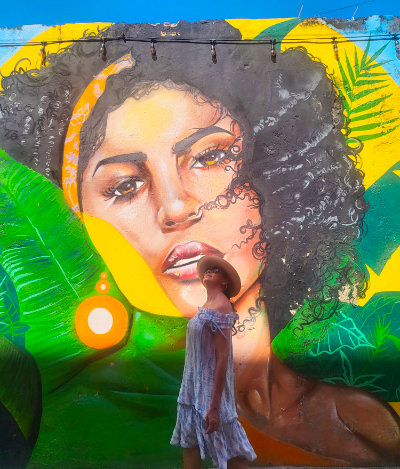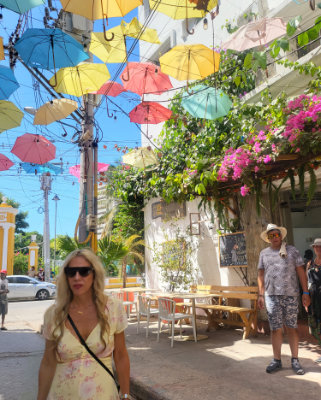 A Brief History of Getsemani
Getsemani is one of the oldest neighborhoods in Cartagena and has a rich history that dates back to the 16th century. It was originally established as a residential area for enslaved Africans and indigenous peoples, and over time, it has evolved into one of the city's most vibrant and eclectic neighborhoods. Today, Getsemani is a lively bohemian, and diverse neighborhood home to a mix of locals and tourists. It has been undergoing gentrification recently, with many old colonial buildings converted into trendy hotels, restaurants, and bars. Despite the changes, the neighborhood has managed to maintain its traditional charm, and it is a popular destination for those looking for a unique and authentic Cartagena experience.
Things to See and Do in Getsemani
There is no shortage of things to see and do in the Getsemani district of Cartagena. Here are some of the must-visit attractions and activities in the neighborhood: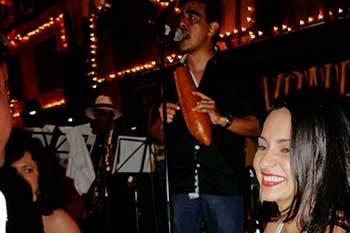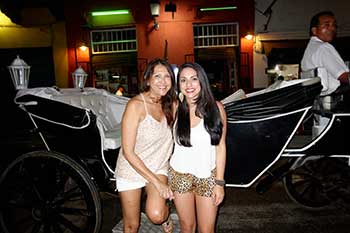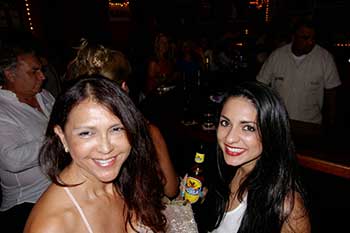 Cafe Havana in Getsemani
As the cultural pulse of Getsemani beats to the rhythm of Latin music, Café Havana stands out as the most renowned nightclub in the neighborhood. From the opening hours until the small hours of the morning, Café Havana is bustling with electrifying energy. Offering a unique blend of handcrafted cocktails, such as the Maracuyá Mojito, and featuring both local and renowned musicians playing authentic salsa, Café Havana offers an unforgettable nightclub experience that attracts locals and tourists alike.
Plaza de la Trinidad
Plaza de la Trinidad is one of the most famous and historic squares in Cartagena. It is located in the heart of Getsemani and is surrounded by charming colonial buildings and vibrant street life. The square is a popular gathering place for locals and tourists alike, and it is a great place to people watch and soak up the atmosphere of the neighborhood.
Street Art and Murals
Getsemani is also known for its vibrant street art scene, with colorful murals and street art covering the walls of many of the buildings in the neighborhood. Take a stroll through the streets to admire the stunning artwork and learn about the local artists behind the creations.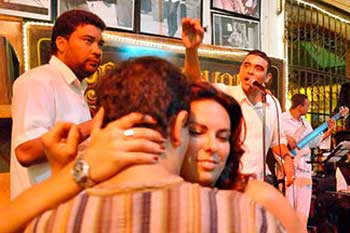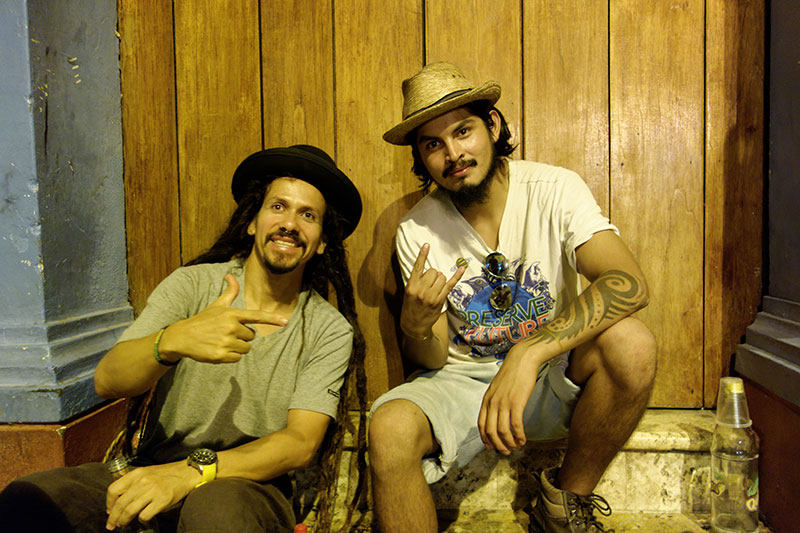 Getting Around Getsemani
Getsemani is a relatively small neighborhood, and it is easy to explore on foot. It is also easy to explore the rest of Cartagena from Getsemani, as the neighborhood is located just a short distance from many of the city's main attractions.
Conclusion
Getsemani is one of the most charming and historic neighborhoods in Cartagena with a unique and authentic Cartagena experience. With its vibrant street life, stunning colonial architecture, and rich history, Getsemani is a neighborhood that will charm and captivate you. Whether you are a first-time visitor to Cartagena or a seasoned traveler, be sure to add Getsemani to todo list.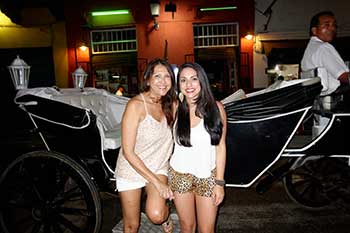 Club Havanna
Arriving outside Club Havanna by Horse and Carrriage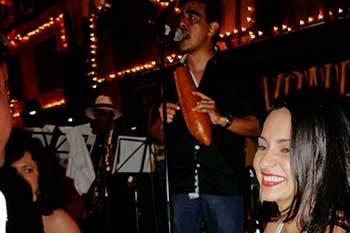 Live Salsa
In Café Havana to the early hours of the morning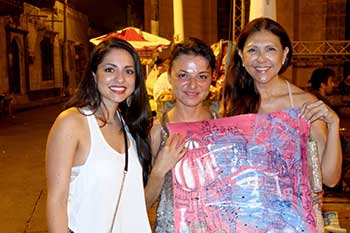 Street Artistans
in Getsemani's Plaza de la Trinidad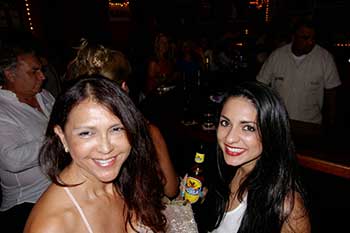 Party all Night
It isn't hard to get into the mood of the Cuban vibe in Café Havana with live salsa