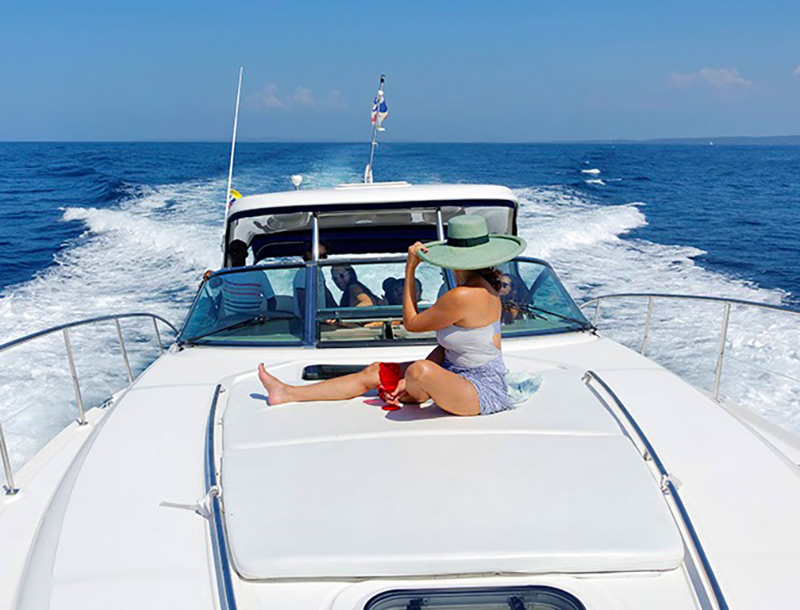 How Much does it Cost to Rent a Boat or Yacht in Cartagena?
Renting a Yacht in Cartagena is the Perfect Way to Getaway.
There's no better way to see Cartagena than from the sea. This historic city has functioned as an essential seaport since the Spanish Colonial days. Even now the harbor is a bustling commercial port bringing in goods from all around the world and shipping out exports from Colombia to foreign markets. But when you're vacationing in Cartagena, the port also offers you a wonderful trip from the city to the beautiful islands strung through the Caribbean Sea like pearls.
If you're accustomed to a certain level of luxury or are traveling with more than a handful of family and friends, you'll want more than just a motorboat.
Our complimentary concierge service can connect with you professional yacht rentals in Cartagena that come equipped with everything you need to enjoy an amazing day (or night) on the ocean.
How Much Do Yacht Rentals in Cartagena Cost?
The actual price of a yacht rental in Cartagena is determined by a large number of factors and will be assessed on an individual basis. However, typically, you can rent a sizeable and well-equipped yacht for around $550 – $5000 USD per day.
Keep in mind, that's a general base rate and will likely go up from there.
Things to Consider When Figuring the cost of a Yacht Rental in Cartagena
Time of Year
Cartagena's tourist industry is very seasonal in nature. Certain times of the year bring many more people here and can swell the city's population to almost double what it is in the slow seasons. Typically these busy times in Cartagena are during the holidays (December through January) and the entire week before Easter Sunday. However, there are other seasonal spikes (typically around the many festivals that Cartagena plays host to) so check the calendar.
Obviously, during these peak times charter captains will be able to charge more for their yacht rentals simply because there are more customers around.
Size of the Boat
Price is also determined by the size of the boat you're renting. A small motor sailing yacht will be much more affordable than large, multi-decked motor yacht. However, if you do rent a larger yacht, it can hold more passengers with whom you can split the overall cost. (Keep in mind that many yacht rental companies will increase the price of the rental as the number of passengers increases—even if you don't upgrade to a larger boat.
How Far You're Going
A short day tour to the islands isn't going to be anywhere near as expensive as renting a yacht and staying in the islands for a number of days. Not only does time factor in to the overall cost (because crews are often paid either hourly or by the day), but longer trips increase the expense of consumables (like fuel and fresh water).
What's Typically Included in a Boat or Yacht Rental in Cartagena
Your base rate will include what you need to get where you're going. That means a base rental fee will include:
• The captain
• The crew
• The fuel
• Ice
• Water
What's Not Included in a Typical Yacht Rental Agreement
Anything in the way of refreshment or entertainment is not typically included. So you can expect to pay more for:
• Drinks
• Snacks/meals
• DJs
• Entertainers
• Tour guides
Our Concierge Will Make Renting a Yacht in Cartagena Easy
When you stay at any of our luxury vacation rental homes in Cartagena, you gain access to our exclusive concierge service. With one call you can reserve a yacht, arrange for travel to and from the pier, and have someone sent for food and refreshments. Make your vacation getaway stress-free with this complimentary service and simply enjoy your day on the yacht.
Boat and Yacht Charters
Inquire about a boat or yacht rental as a guests and non-guests