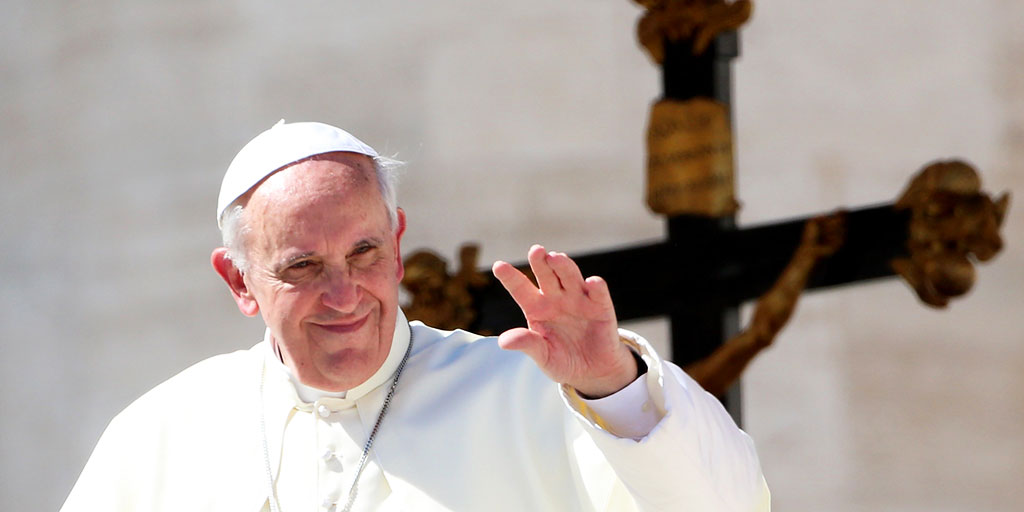 Pope Francis Comes to Cartagena
The Vatican recently announced that Pope Francis will be visiting Cartagena. This is tremendous news for the devout in the Caribbean basin and marks a monumental opportunity to see His Holiness in person and-perhaps-to hear him minister to his people in South America first-hand.
Since its inception under the rule of The Spanish Empire, Cartagena has been a deeply devout city and has played a central part in spreading Catholicism throughout the new world. There are many catholic churches, monasteries, and even holy religious relics (like the mortal remains of Saint Pedro Claver) on display for tourists and religious pilgrims to view and reflect upon in the city itself and the surrounding countryside.
In fact, these historic religious icons are one of the "must sees" for people vacationing in Cartagena. Not only do they provide a breathtaking photo opportunity for shutterbugs but the awe-inspiring architectures allows even the most jaded individual an opportunity to sit quietly and reflect.
It's fitting then that in these trying times His Holiness would make Cartagena one of the stops on his 2017 tour of his native South America.
The Details of Pope Francis's Visit to Cartagena in 2017
In a communique straight from the Vatican, the Pope announced that he would be visiting Cartagena during his South American tour (which begins on September 6th and runs through the 11th.) During the trip Pope Francis will be stopping in Bogotá, Villavicencio, Medellin, and Cartagena where he is expected to receive at least some of the faithful and speak publicly to the masses.
The Cartagena stopover will happen on September 10th—shortly before the Pope's return trip to the Vatican—and is expected to be a day-long event lasting into the early evening hours.
During a similar trip in 2015 hundreds of thousands of the faithful were able to catch a glimpse of Pope Francis, an Argentine, as he toured his native South America. This, however, will be the first time Pope Francis has toured Colombia. He had intended to make Colombian stops in 2015 but his schedule changed at the last minute and this historic visit had to be postponed.
While there are few details about Pope Francis' visit to Cartagena in 2017 yet available, the Vatican's announcement makes it clear that a more in-depth itinerary will be forthcoming.
Make Travel Arrangements Now
If you're planning on visiting Cartagena during the Pope's historic 2017 visit, make travel arrangements now. Many of the best lodgings will book months in advance as Cartagena swells to capacity before the September 10th arrival. And there's no better way to truly experience this historic visit in such a historic setting that to stay right in the heart of Cartagena's Old City.
We still have a select few luxury vacation rental homes in Cartagena available but they will fill up fast. These homes are perfect for you, family, and friends and will provide a place of respite for what promises to be an eventful visit to this Caribbean vacation destination.
Contact us today to reserve your home away from home for this momentous occasion.