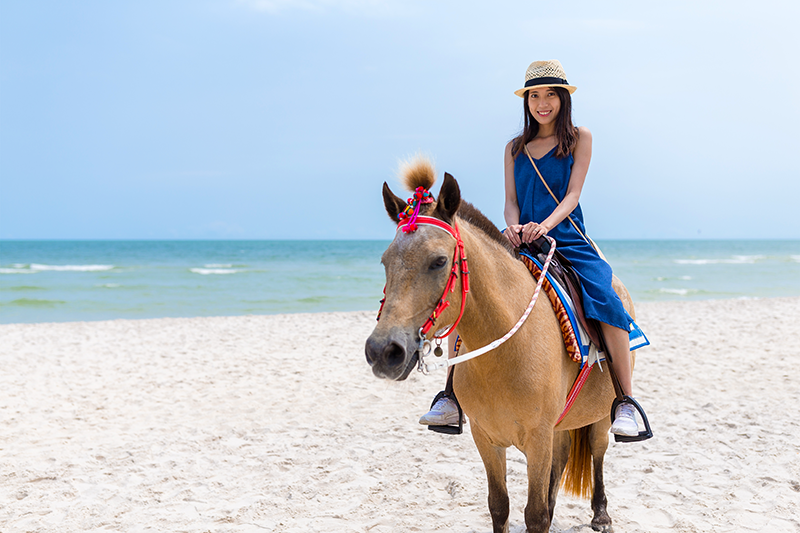 Horse Riding on the Beaches of Cartagena
Food, music, scenery and more bring thousands of vacationers to Cartagena every year but the one thing that is a true "must-see" are the beaches of Cartagena and the surrounding islands. And while it's true that the beaches of Cartagena bring out the beautiful people, if you're looking to do more than just lounge in the sand, we have the ultimate experience for you. Take a ride on horseback and see the sea from a totally new perspective.
There's no better way to connect with the land—and the history—of this historic city than nudging your horse up to a canter along the shore while the fresh sea air blows through your hair and the waves splash at your feet. Spend an hour or two with your new four-legged friend or arrange for a whole day—the choice is yours.
Imagine the golden morning sun shining down as you splash through the breakers atop your magnificent beast. Want to make a day of it? Take a break for lunch and refreshment and climb back in the saddle again as you explore the ocean's edge. And don't forget to save time for a photo shoot for those irreplaceable souvenirs.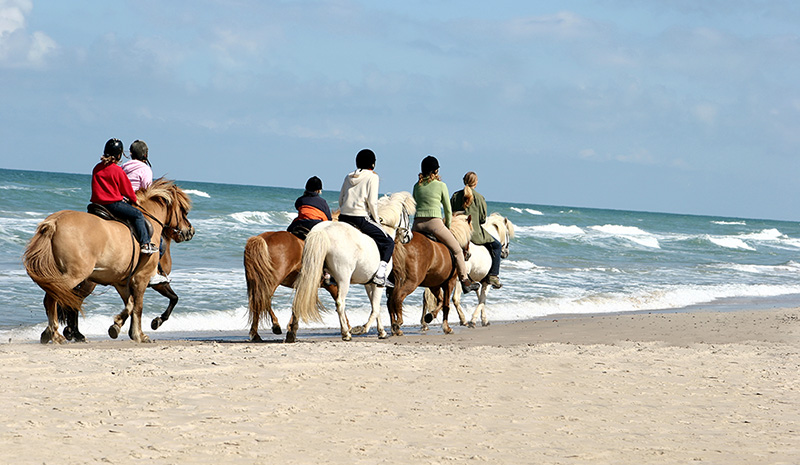 Finding Horseback Excursions on the Beaches of Cartagena
There are multiple companies willing that can rent you a little time horseback riding along the beaches in Cartagena but if you want the best horseback experience possible, we recommend letting our concierge arrange everything for you.
Why? Because if you choose to rent a horse yourself, that's often all you get—a horse. Sometimes the owners won't even allow you to ride by yourself but will instead lead you around by the reins.
On the other hand, if you work through our concierge service, we can connect you with some of the best and most respectable horse riding companies in Cartagena. Not only will you get a horse and a multilingual guide to show you the ropes, but you also have access to exclusive extras like the addition of a digital photo shoot, a boxed lunch and other refreshments, and exclusive transport between your vacation rental home in Cartagena and your horseback riding session on the beach.
Never ridden a horse before? No worries! Our approved guides will let you get up close and personal so you can get to know your mount before you hit the dunes. They'll also show and tell you everything you need to know in order to have a safe, fun, and memorable ride. And they'll be right beside you the whole way.