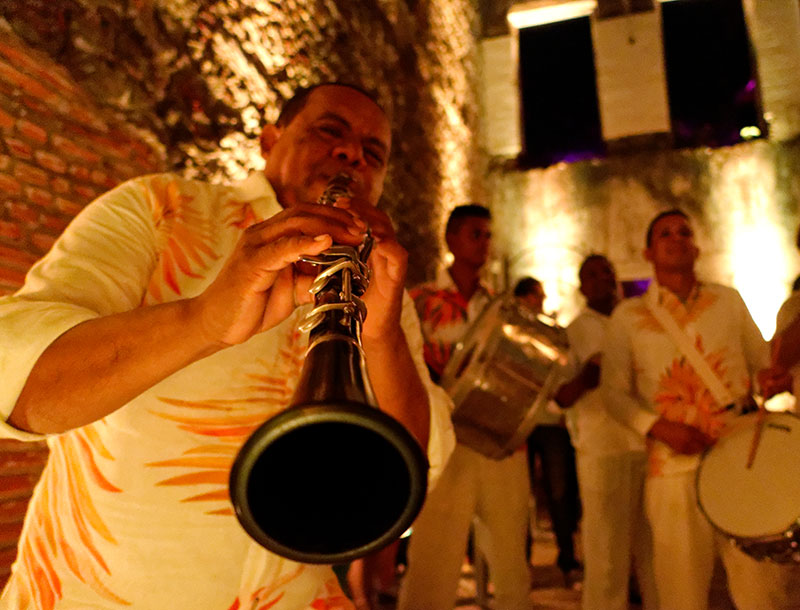 New Year in Cartagena
When you think of New Year's Eve, Times Square in New York City might come to mind. But why spend the holiday freezing in subzero temperatures crammed in like sardines with hundreds of thousands of strangers watching a glittering ball drop? Why not spend the holiday somewhere warm and sexy, somewhere tropical, somewhere with historic roots that run deep and natural beauty beyond compare? Why not spend New Year in Cartagena?
The entire Holiday Season is truly a sight to behold in Cartagena but if you want to experience a party scene like no other, you need to book your reservations for New Year in Cartagena today. This Caribbean paradise transforms itself into one massive celebration filled with special events like private parties, concerts, dinner extravaganzas and—of course—fireworks that parallel any show on Earth.
Plus the weather this time of year is absolutely amazing!
New Year's Eve a Million Different Ways in One Historic City
The best part is, when you book your New Year's Eve reservation in Cartagena, you can experience the party any way you like:
• Take a leisurely stroll through the historic city and end up on the wall that separates it from the sea
• Find your bliss on an island getaway just minutes from the city's heart
• Mix and mingle with come of Colombia's living elite at a one-of-kind party you can't find anywhere else
• Watch the unforgettable fireworks from your own rooftop patio with special friends and family
Why Cartagena?
Cartagena is extremely fashionable at New Year. Indeed, all the elite from Colombia come here to celebrate (and to see and be seen). Everyone from who's anyone from the Capital Bogota descends on Cartagena for the New Year Celebrations. As do visitors from Europe, Australia, Great Britain, and The United States.
And the celebration is unending. It begins about a week before the actual day and carries on for several days after with parties and festivities popping up everywhere.
You'll find:
• Private parties to which you can still get tickets (if you hurry)
• Concerts and performances from world renown musicians, DJs, and artists
• Amazing New Year's Eve feast put on by some of the best restaurants in Cartagena (and the world)
• Amazing celebrations in historic neighborhoods like San Diego
• And Fireworks everywhere!
Points of interest to Make Your New Year's Eve in Cartagena Amazing
One of our favorite places to hideaway on New Year's Eve is at Baluarte San Francisco. You can sip cocktails, mix with friends and complete strangers, and enjoy the fireworks from an amazing vantage point atop the city's historic wall with the Cartagena's historic skyline in the background.
Want something a little wilder? Try the New Year in Cartagena Rum Bash at Alquimico. This bar is one of the hottest in the city and they pull out all the stops on New Year's Eve. The retro upscale vibe lends itself to a relaxed atmosphere but the DJs mixing music make sure the night is never old or dated. It will definitely be a party to remember.
Craving something a little more authentic? San Diego's New Year's Eve Street Party is a traditional celebration of the passing time that dates back decades. This BYOB and BYOF event is ticketed but it feels just like a big party in your backyard with friends old and new. Pack some snacks and your favorite beverages and listen to music, dance, and carry on well into the new year.
The Rosario Islands make an excellent getaway for those who want a tropical escape for New Year's Eve but don't feel like being crammed into the city with everyone else. We can help you arrange for a private boat rental from Cartagena's marina to almost any of the islands. White sand, icy cocktails, and sun for everyone.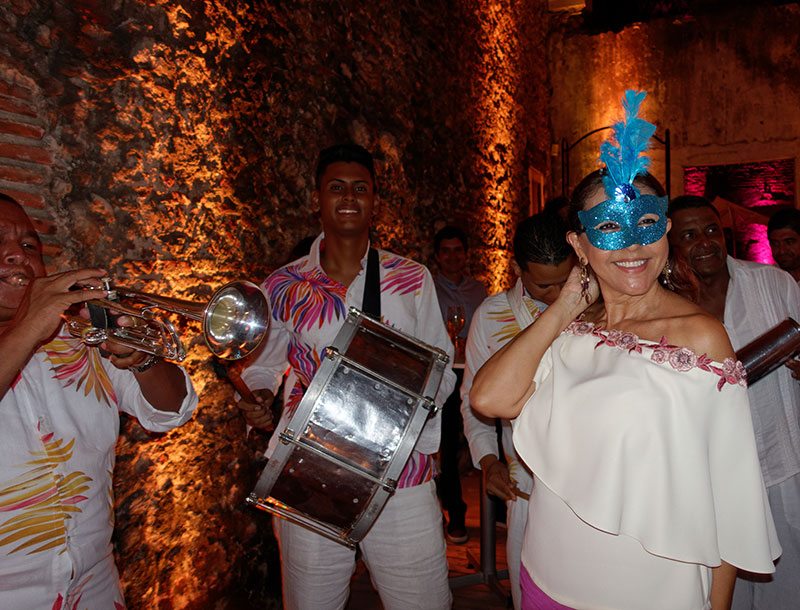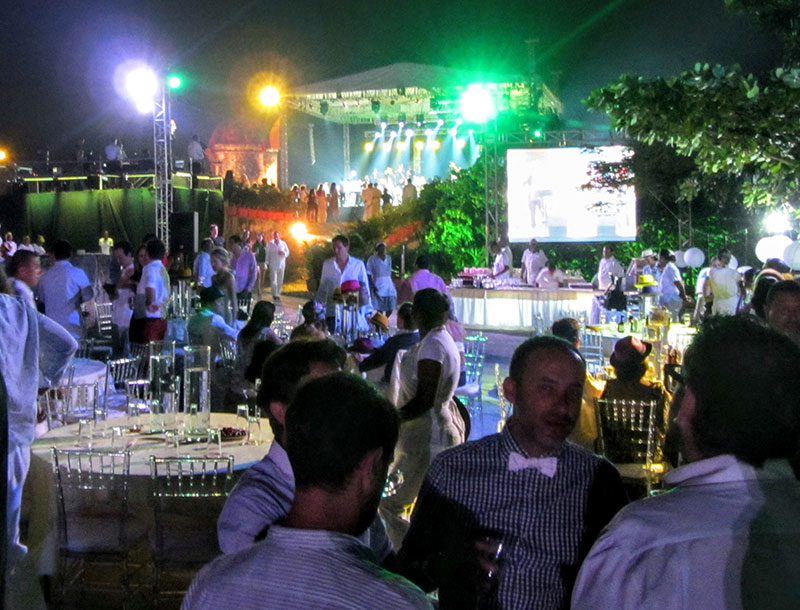 Luxury Vacation Rentals for New Year's Eve in Cartagena
New Year in Cartagena can get pretty hectic with the crowds and the noise. It's nice to have a private escape you can get away to in order to rest, relax, and celebrate a little more sedately. Our luxury vacation rental homes in Cartagena offer you just that. Most are historic homes that have been converted with modern amenities. Almost all feature amazing rooftop patios from which you can participate in the celebrations without being in the mix. Many even come with open-air pools and/or hot tubs for late night relaxation while the fireworks light up the Cartagena sky.
But remember, Cartagena books up fast—and our luxury vacation rental homes are no exceptions. Many people who come to Cartagena for the New Year's Eve celebrations book far in advance in order to secure their spot. However, we still have a number of amazing locations available. Contact us today to start planning your New Year's Eve escape to the Caribbean.
Staying in one of our luxury vacation rental homes in Cartagena now or in the future? Our complimentary concierge services will help you plan the perfect vacation in Cartagena