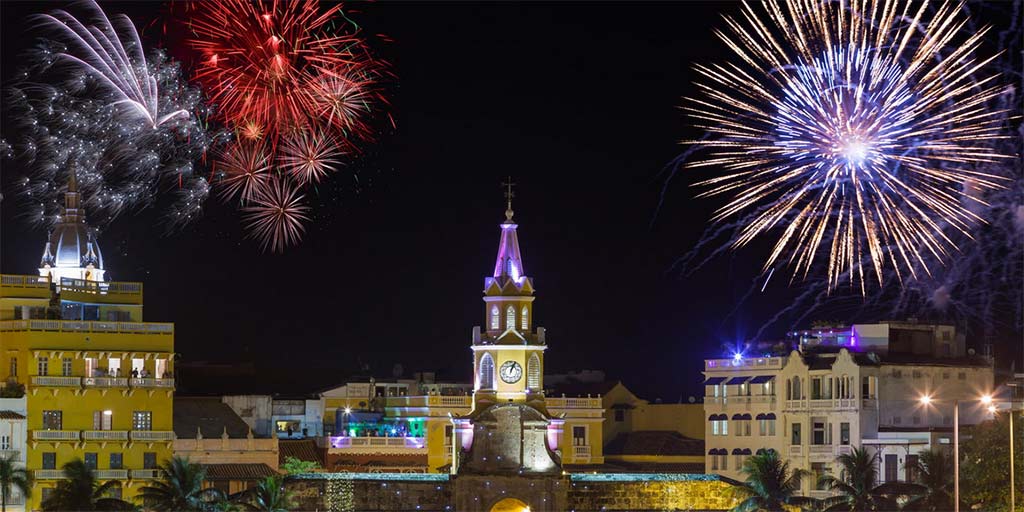 Celebrate Christmas and New Year's Eve in Cartagena
The weeks surrounding Christmas and New Year are the perfect time to visit Cartagena if your idea of fun is non-stop partying, rubbing elbows with VIPs and celebrities, and seeing how this Gem of the Caribbean transforms itself for the season. You wouldn't think that this historic city would be such a lively place but Colombians have always loved celebrating life. What better time to do that than when the calendar rolls around?
Generally the high season runs from the 23rd December right through 19th January—when the fun begins it's hard to slow it back down. There are so many private parties, street parties and festivals, concerts, and musical performances around the city that you can literally float from one to the next without ever touching the ground.
Cartagena is already a foodie's destination of choice and when the festivities kick things up a notch the eats are amazing. From gourmet meals at exceptional restaurants to bistro eats at street-side boutiques if you can't find something that makes your taste buds dance you're doing something wrong.
If you're lucky enough you'll experience some Colombian traditions as well like eating 12 grapes (and making 12 wishes) as the clock strikes midnight on New Year's Eve, stuffing your face with lentils and rice for abundance in the coming year, or clutching a 50,000 peso bill or pulling on a pair of yellow underwear for prosperity. When in Rome . . .
Exceptional food, and free flowing drinks mix with music and dancing and create a festive atmosphere that last long into the New Year. This air of excitement calls celebrities from all over the world and Rafael Núñez International Airport is hopping with international flights and private helicopters as the VIPs land.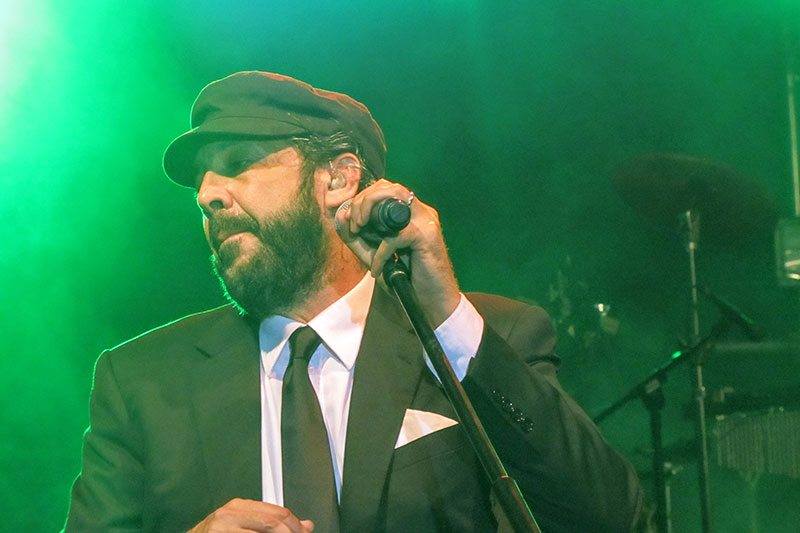 Juan Luis Guerra seen here performing at a private New Year's Eve party. He is a singer, songwriter, composer, and producer that has sold over 30 million records and has received over 14 Latin Grammy Awards.
Juan Luis Guerra – Facebook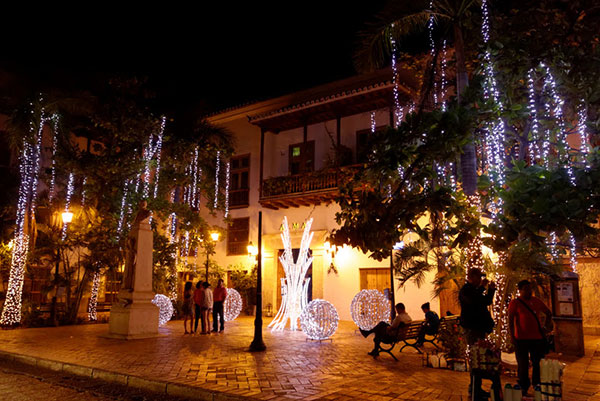 Plaza del Estudiante originally called Plaza San Agustin after the convent of the same name. However, in 1828 the Universidad del Istmo and Magdalena (University) was built and the place became know by students and locals as the Plaza de la Universidad (University Square). Eventually, the Municipal Council decided that the Plaza should be renamed Plaza de los Estudiantes (Students Square) which it is know as today.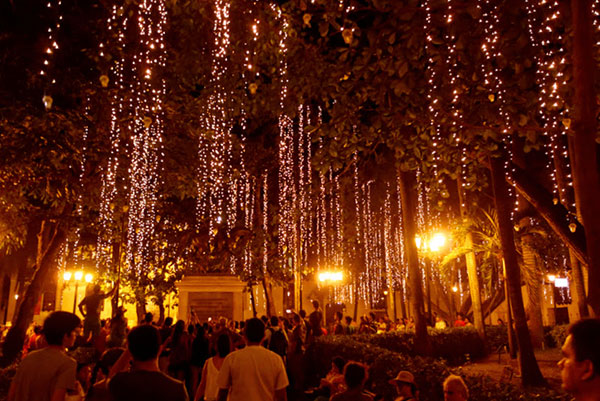 The Plaza de Simon Bolivar just opposite the Cathedral comes alive at Christmas and New Year with spectacular decorations hanging from the park trees. Plaza de Simon Bolivar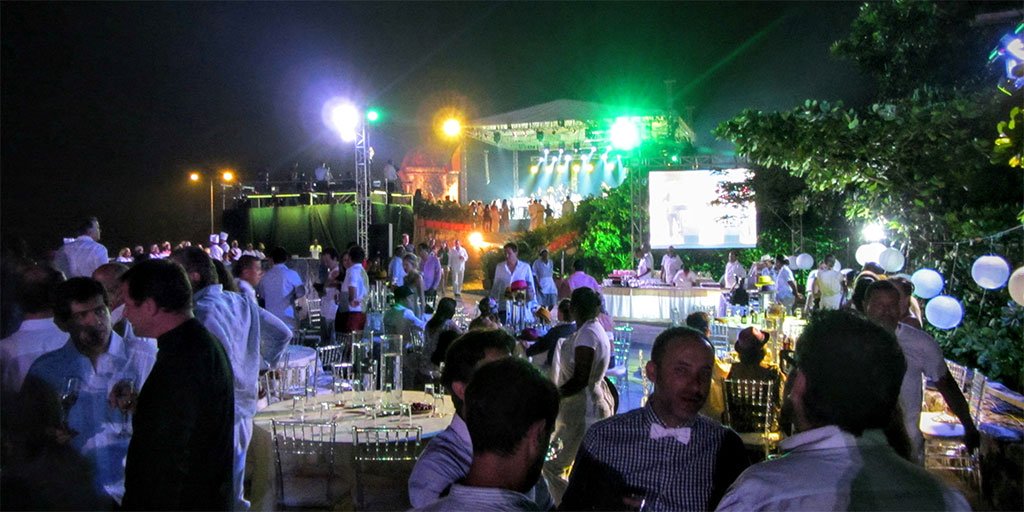 Tips for Making the Most of New Year's Eve in Cartagena
Never been to Cartagena during this festive Christmas and New Year season? Not to worry. Here are a few tips to help you make the most of your visit.
1) Find a Party – It won't be hard. Just about every place in the city will be hosting some sort of bash but the streets also fill up with revelry as well. If you can, find a way to get invited to the private VIP parties for a once-in-a-lifetime experience.
2) Make Some Friends – Having some local friends to help you find your way (or to get you into those VIP parties) can make your celebrations so much more special. Learn to live (and celebrate) like a Colombian even if it's just for the holiday.
3) Watch for Showstoppers – Top-Tier musical performers are often scheduled to appear at some of the parties in Cartagena during this time of year. Now is your time to catch that hot act in an unforgettable venue.
4) Take the Party to the Sea – When things wind down on the shore don't forget the party is still swinging on the sea. Many people launch private party boats and keep the excitement flowing until dawn.
5) Plan Accordingly – Of course you're going to need a little rest here and there. Plan what celebrations you want to attend so you don't get burned out but always leave room for a little improvisation.
With all the visitors accommodations fill up fast. Book your vacation home as soon as possible.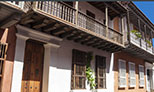 Old Colonial Street
in the Old City of Cartagena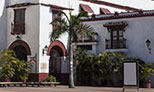 Antiguo Convento de San Francisco
Antiguo Convento de San Francisco in Cartagena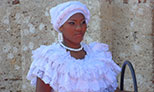 Palenquera Fruit Seller
There are plenty of places to get traditional fruits and Sweets from Vendors on the streets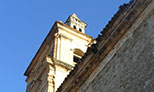 San Pedro Claver
Towers and Clock