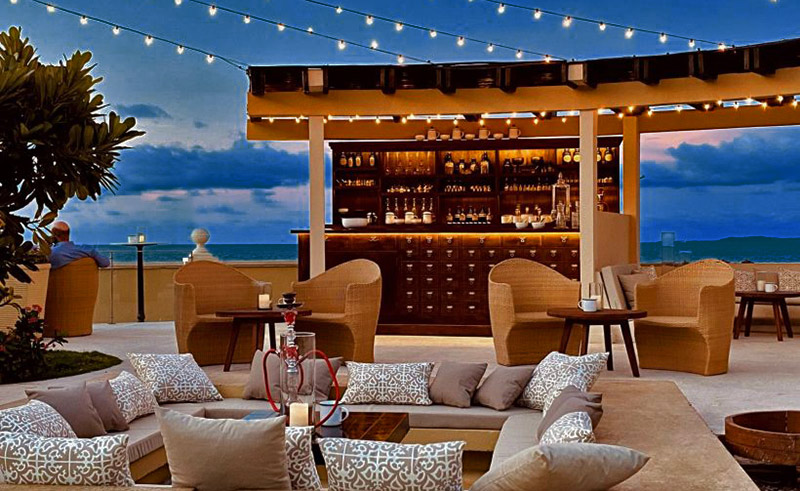 Unique Cocktails with a Killer View
Sitting atop the Sofitel Legend Santa Clara Hotel, the Boticario Bar is one of Cartagena's old city's most unique hangouts and takes the city's chill vibe to the next level. This sophisticated open-air bar has been expertly styled to create an oasis of calm with a view to die for. Peer out over Cartagena as the sun sets and the city comes alive with light!
Boticario Bar is Not Just Another Nightspot
There's plenty to keep you occupied during the day when you're vacationing in Cartagena. The beaches, the landmark cultural heritage sites, the amazing architecture, the beautiful people—it never ends! But sometimes all that exploring can be a bit exhausting and when evening finally rolls around you need a cozy little getaway in which you can just sit back, relax, and chill for a bit. The Boticario Bar is that place.
Come alone or bring your friends and find your next favorite spot in this Caribbean paradise. Whether Boticario Bar is your destination or just a stop on your journey through the night, you won't be disappointed.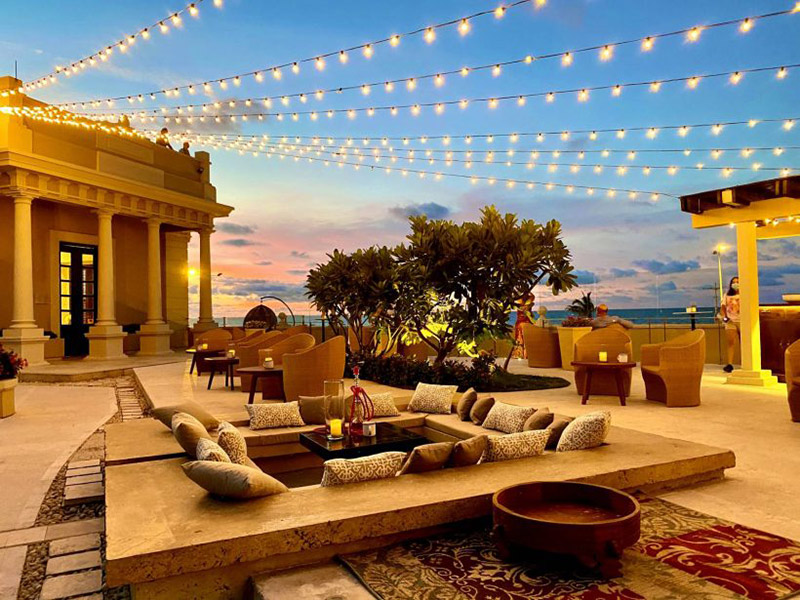 Cocktails and Hookahs
Glamorous but unpretentious, Boticario Bar offers an amazing array of unique cocktails with exceptional ingredients—many you wouldn't have previously thought of putting in a drink. From a variety of bitters to botanicals and unique blends of herbs and spices, the mixologists at Boticario Bar can blend the perfect remedy to cure whatever ails the weary vacationer. Prefer something a little more virginal? Boticario Bar also offers unique non-alcoholic concoctions to help you rehydrate after a day in Cartagena's hot sun.
Think this place is just another bar in a city full of them? Think again! Boticario Bar is more than just your run-of-the-mill apothecary-themed watering hole. On select evenings the air is filled with a variety of live music from acts ranging in style from modern to authentically Colombian. Fancy something a little more aromatic with your drink of choice? Boticario Bar has a number of hookahs available for guests to use at their leisure—as well as a variety of blends in stock for your pleasure. And if that wasn't enough, Boticario Bar also has a Jacuzzi so you can make your evening amazing.
Opening Hours
Boticario Bar is open nightly from Thursday through Saturday until midnight,
Boticario Bar Reservations
Tel: + 57 (5) 650 4700
You can come dressed to impress but reservations are recommended for larger parties as the bar is very a popular evening destination.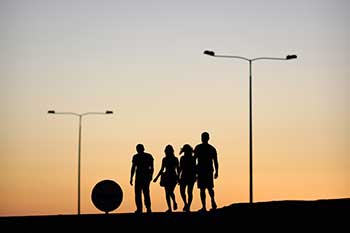 Cartagena Old City Wall
Walking around the wall at sunset. Amazing. A must do!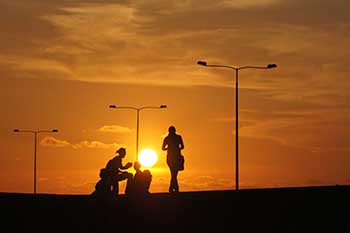 Sunset in Cartagena Old City Wall at Sunset
Friends gathering to watch the sunset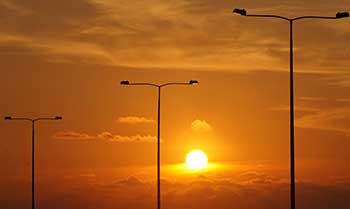 View from Cartagena Old City Wall at Sunset
Optical Illusions at Sunset in beautiful Cartagena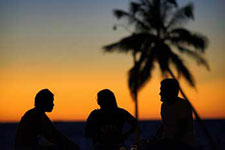 Old City Wall at Sunset
Chilling by Cartagena Old City Wall at Sunset