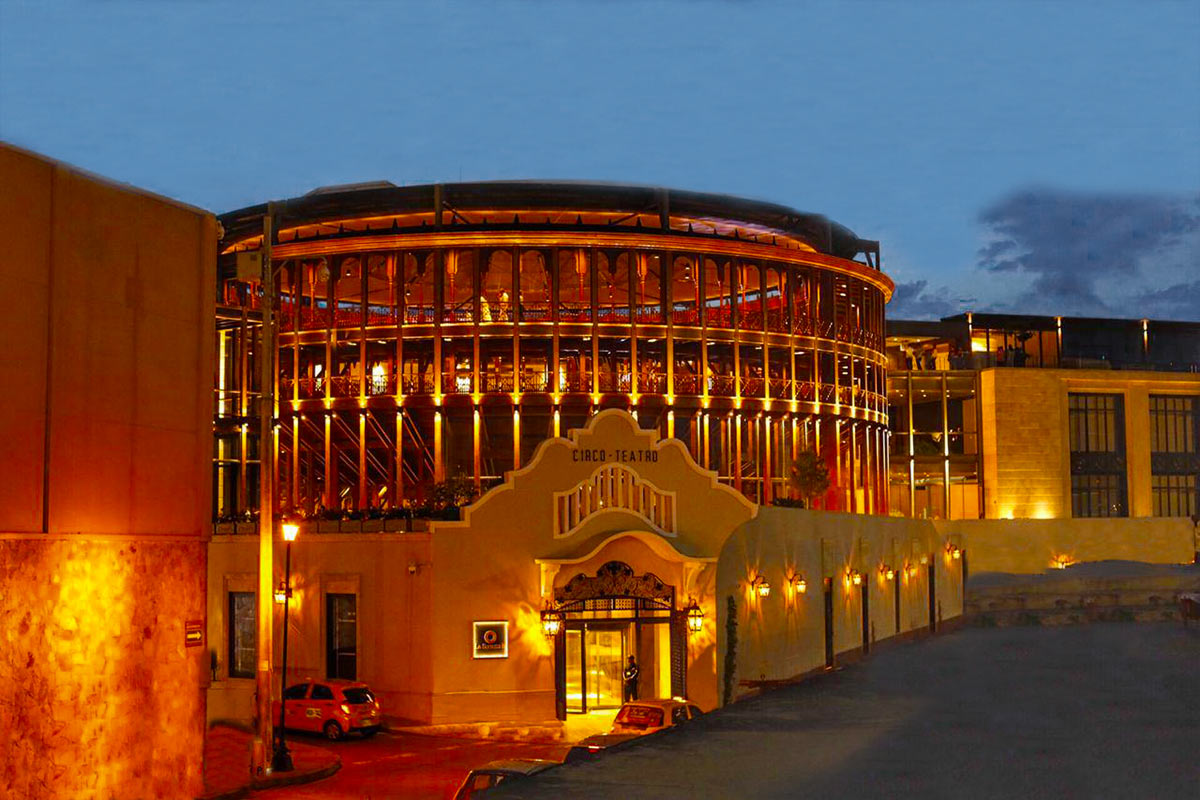 La Serrezuela Mall Cartagena: Upscale Shopping, Dining, and Entertainment
In July of 2019, one of the most ambitious building projects to take place in Cartagena in the past thirty years culminated with the opening of a world-class entertainment venue: La Serrezuela. This multi-function mall is home to upscale retail boutiques, fine dining establishments, and various entertainment venues in addition to a convention center. However, unlike such malls in other iconic cities around the world, La Serrezuela was designed to blend in so well to the surrounding Old City of Cartagena that you may just walk right past. Indeed, while the new structure is built to 21st century standards, the architects behind this marvel took great pains to create a facility that is at once iconic and aesthetically pleasing in a historical sense.
Indeed, the entire mall project was centered around the Circo Teatro de La Serrezuela. The theater has been completely restored and updated to 21st century standards without losing any of its New World charm. The most obvious portion of this new destination is the great circular façade with its iconic columns crafted elegantly to give the entire building an open and airy quality.
But this rotunda is just the tip of the iceberg. Indeed, the entire project extends out to encompass some 22,000 square meters (over 236,000 square feet). That's a tremendous amount of space that was rapidly filled with upscale shops, restaurants, and entertainment venues with options to please anyone.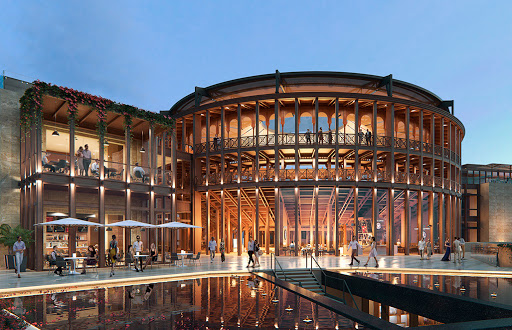 La Serrezuela Shops and Restaurants
The central four-story structure houses entertainment, recreational, and dining facilities that were perfectly curated to blend well within the authentic-looking architecture and offer Cartagenans and visitors alike a unique experience they cannot find elsewhere.
The crowning jewel of this accomplishment is El Tentadero. Located on the top floor of La Serrezuela, this facility houses 10 separate eateries created by renowned chefs and offering various delectable delicacies from grab-and-go options to sit-down dining. There are even two fine dining restaurants on-site—one of which harkens back to old Havana and offers Cuban cuisine so authentic that you may just think you've sailed away into the Caribbean.
But if you've come to Cartagena to shop, you won't be disappointed. You'll find your favorite brands represented including: Ray-Bans, L'Occitane, Pia-Mia, Miniso, and more. Clothing, accessories, home décor, perfumes, beauty accessories, it's all within reach in this gorgeous new location. In all, you'll find over 30 retailers offering something for everyone.
The Mall View
One of the things that visitors to Cartagena's newest shopping and entertainment mall will notice is the view. Because the La Serrezuela mall sits four stories high, it towers over many of the buildings in the Old Walled City without obstructing the skyline. This gives visitors amazing opportunities to spy iconic Cartagena locations and tourist attractions such as the wall itself, La Popa (and The Castillo San Felipe de Barajas atop it), and the Caribbean Sea below.
A Vacation Essential
If you're vacationing in Cartagena, a little mall shopping should be on your to-do list and La Serrezuela is one of the best places to do it. You'll find everything from the familiar to the funky in a clean, air-conditioned location that offers stunning views and excellent food. While Cartagena's Old City offers wonderful handicrafts and one-of-a-kind momentous of your vacation in Cartagena, La Serrezuela offers a little something you can bring home for yourself.