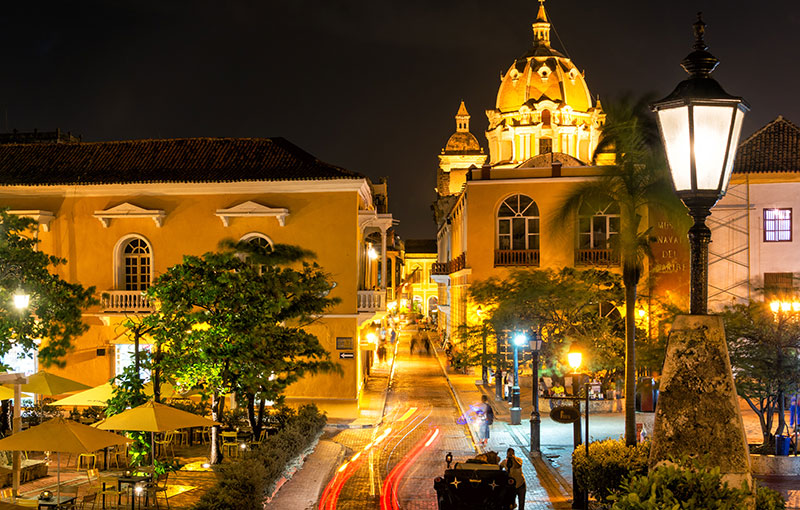 Christmas in Cartagena Can't Be Beat
Are you looking for an fun holiday vacation that's so much more than the typical "festivities" every year back home? Say goodbye to the Christmas goose and come to Christmas in Cartagena.
The atmosphere here is simply amazing during the holiday season. Christmas in Cartagena is very big in Spanish cultures—especially in South America—and the celebrations literally transform the tropical oasis of Cartagena. You'll find beautifully decorated Christmas trees on street corners, shops, clubs, and restaurants that stay open nearly all night, families out and about having fun and laughing, lights everywhere, and so much more! This already breathtaking city is simply bathed in the warm glow of Christmas time.
Your holiday is what you make it. Christmas in Cartagena can be fun and exciting. It can be laid back and relaxing. It can be adventurous and stimulating. But the only constant is that it will be unforgettable.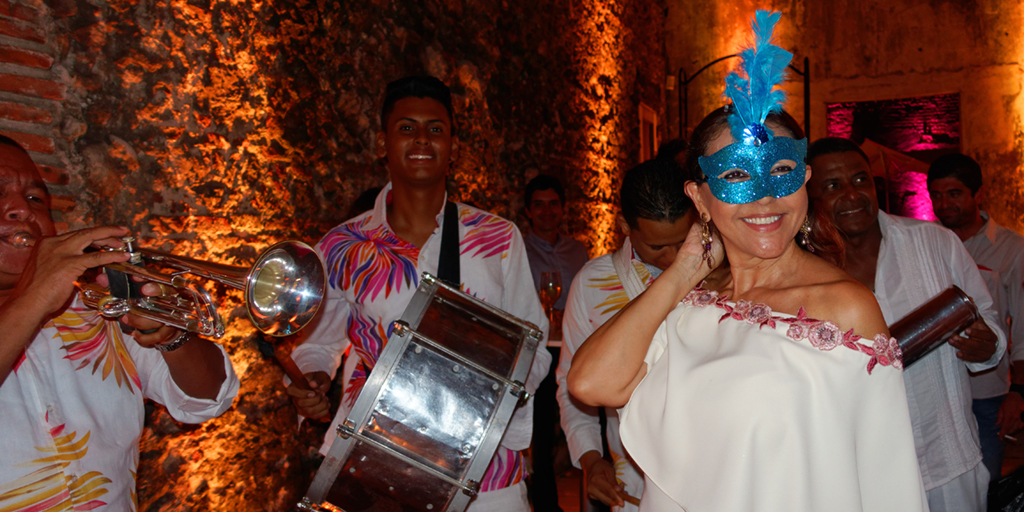 What to Do Over Christmas in Cartagena
And speaking of what to do in Cartagena over Christmas vacation . . .
If you're coming to town well before the holiday, you can enjoy everything that a warm weather vacation destination has to offer (No Dickensian snow-covered streets here!) Think beach, drinks with friends, and beautiful sunsets (perhaps from your private rooftop veranda?)
Dance (Even if You Can't!)
Cartagena's nightlife is renowned throughout Colombia. In Getsemani you'll find dozens of bars and nightclubs featuring an eclectic blend of local Spanish-influenced music, jazz, and even pop hits—whatever tickles your fancy at the moment. And the Caribbean cocktails and ice cold beer make even bad dancers good enough to groove the night away.
Dive (Snorkel, Scuba, or Simply Toes in the Sand)
One of the best ways to experience Cartagena is from the sea. Boat rentals are available at the harbor and can take guests anywhere—the beautiful white sand beaches of Isla Baru (the jewel of the Rosario Islands), gorgeous coral reefs of The Natural Park Corales Islas del Rosario, or simply around the harbor for a romantic sunset cruise. (Our concierge service can reserve your watercraft with reputable companies and arrange everything you need—including lunch, dinner, or cocktails onboard.)


Drop a Few Pesos
Cartagena offers travelers the opportunity to buy some of the most authentic souvenirs in Colombia—including world-class emeralds. You can find everything from international high fashion in the boutiques along the Old City to hand-crafted wares sold on the street corners of Centro by vendors pushing portable carts. Christmas in Cartagena brings out the best of everything so why not bring home some world-famous Colombian emeralds? (They're green to match the Christmas tree!)
Dine Adventurously!
Traditionally Christmas Eve is the big day. It's then that most of the private and public celebrations will be held. It's also when most people in Cartagena go out to a big Christmas dinner at one of the local or international restaurants. Many of the best restaurants in town (including some inside various hotels in Cartagena) put on special holiday meals. Many of these are semi-private with limited seating and feature special menus, live entertainment, and signature dishes. (The key to getting into one of these exclusive events is to book your reservation early!)
Celebrate What Christmas is all About
You've not beheld a Catholic mass anywhere like in Cartagena. Cartagena's beautiful old churches and cathedrals (many of which have been standing for 200 years or more) host the most gorgeous Christmas ceremonies in The New World. If you're among the faithful, sit in. If you aren't take a walk through one of these amazing buildings before or after the ceremony—the architecture and statuary are simply elegant.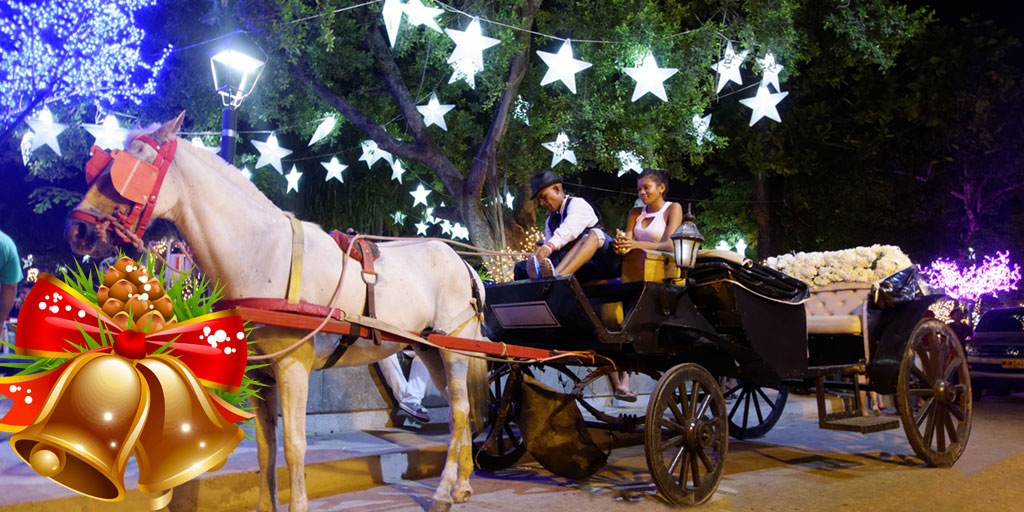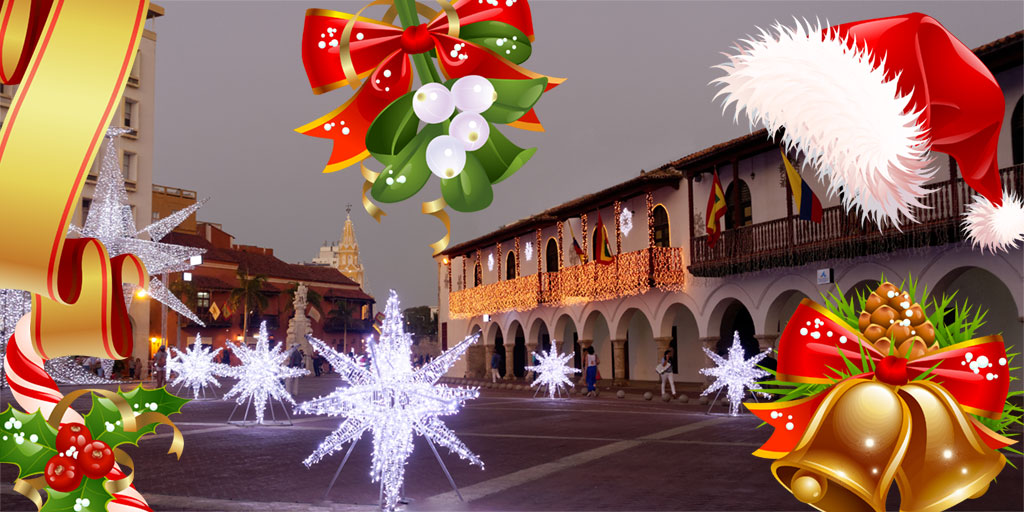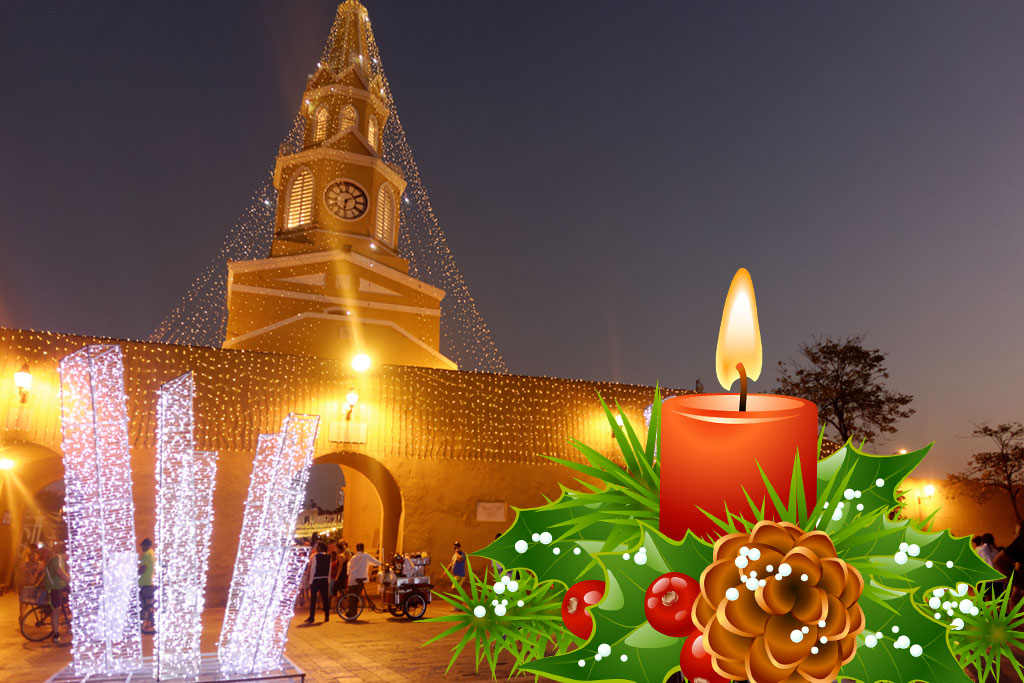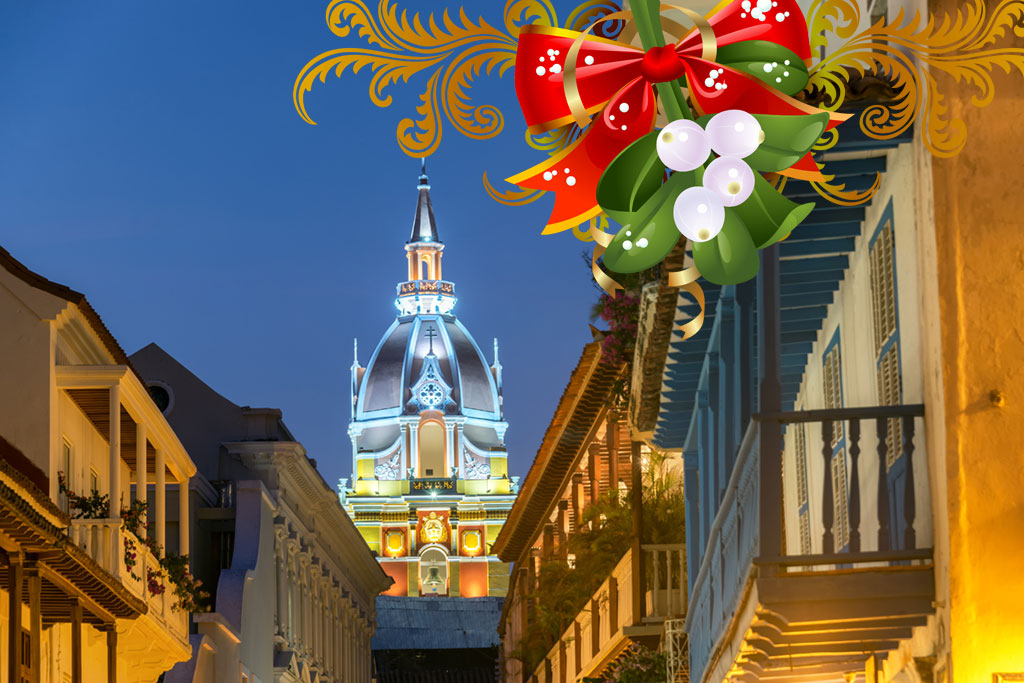 Why Spend Your Christmas in Cartagena with Us?
It's the most wonderful time of the year! While Cartagena is a lovely place to see any time, it truly comes alive through Christmas and the New Year. If you have been thinking about visiting, now is a good time to do so.
We have exclusive luxury vacation homes for rent in Cartagena during Christmas. Some of these hidden gems aren't listed on any website and are only available because of unique arrangements with the owners. Staying in any one of these private residences makes your Christmas vacation in Cartagena feel like coming home.
Contact us today to secure your home away from home for your Christmas vacation in Cartagena.
One Caveat for Holiday Travelers
Take full advantage of our complimentary concierge service. Our concierge can help arrange travel to and from your vacation home, book reservations at restaurants and with tour and rental companies, suggest places to go, things to see, and food to eat. And all you have to do is call.
Telephone & Whatsapp

USA +1 3059853701
Telephone
Colombia +57 13816822
Colombia from Local Mobile 03 1381 6822