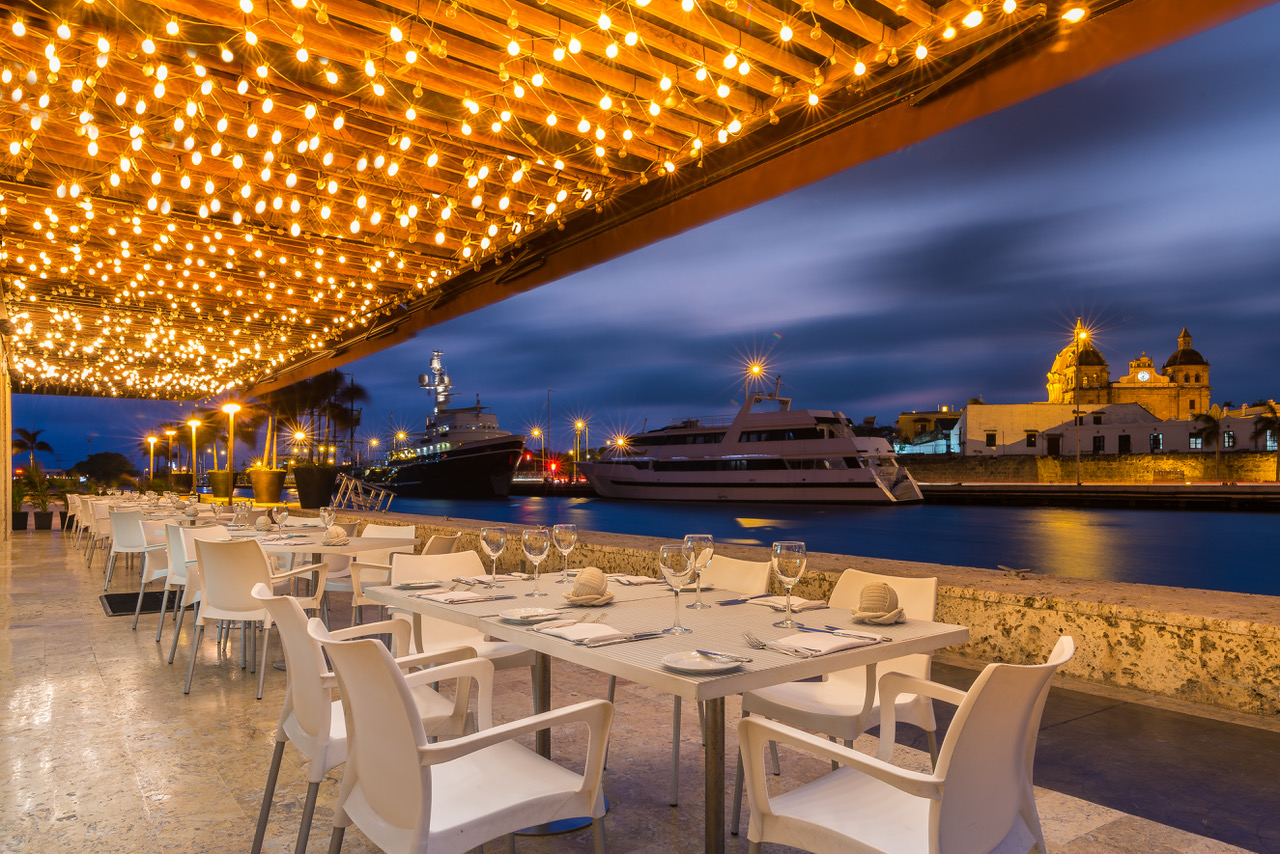 Restaurant Marea by Rausch in Cartagena
When you're looking for the best restaurants in Cartagena you can compare the menus, the ambiance, the service, and the intangible vibe of just about any place but sometimes it really does come down to location. That's what the owners of Marea by Rausch banked on when they built their newest restaurant inside the convention center right at the harbor's edge. This waterfront dining offers some of the most spectacular views available at any restaurant in Cartagena. But it would be criminal to pair this amazing location with anything but the best food and the best service. That's why Marea by Rausch has become one of the premier fine dining spots in the city—perfect for entertaining clients from out of town or for entertaining that special someone during a night of romance and excitement in this Caribbean Colombian hotspot.
It starts with the ambiance. Marea by Rausch is open to the harbor with covered seating the creates the sensation of being on one of the massive boats and pleasure yachts chugging by in the beautiful blue water. Complimenting this view is the lush modern decor with bright colors and blonde woods that, again, make it feel as if you're dining on a luxury houseboat.
Then comes the menu. With dishes like Tuna tartare with Wasabi mayonnaise and octopus carpaccio, there's no doubt that the Rausch brothers crafted the menu with Cartagena in mind. All of these fresh offerings right from the sea—it harkens back to Cartagena's seafaring history and simplistic (yet exciting) Spanish/Caribbean cuisine. Enjoy favorites like Lionfish, mojarra, and more down-to-earth offerings including artichoke ravioli with manchego and sunflower seeds as you sip something sensational and watch the sun slip below the horizon.
Paired together with exceptionally attentive service, this restaurant is a must-see during your vacation in Cartagena.
The restaurant now even offers what the brothers call their "On Board" menu which features takeaway meals that you can pack for your yachting adventure!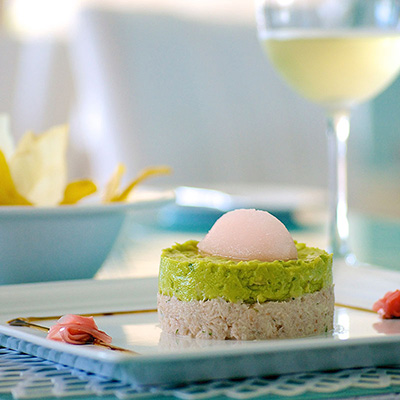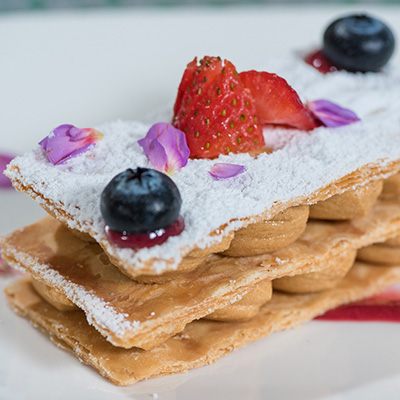 The Rausch Brothers—the Kings of Colombia's Food Revolution
These brothers have quickly become two of the most well-known chefs in all of Colombia. With the birth of their first restaurant (Criterión) in Bogota, Jorge and Mark firmly placed their mark on the gustatory revolution taking place all throughout Colombia. While Jorge traveled to England to hone his craft and study the foundations of culinary excellence, his brother Mark prefers a more personal touch to his dishes. That's why you'll see adventurous offerings that would be at home in any experimental gastro pub right next to basic, almost "homey" dishes each with a truly unique story behind them on the menu at Marea by Rausch.
This yin-yang pairing of exciting and down-to-earth is the signature vibe at Marea by Rausch in Cartagena. That's why this restaurant is perfect for foodies and regular hungry people alike.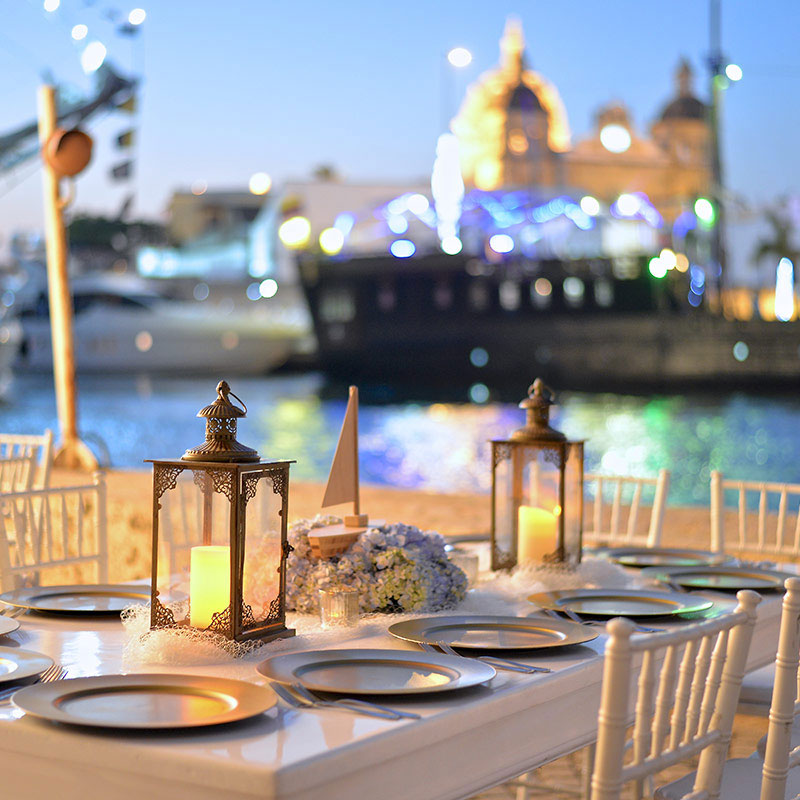 Where can you find Marea by Rausch? It inside the Cartagena Convention Center located in Getsemani on Calle 24 Nº 8a-344.
Reservations are recommended. You can call +57 (313) 559 7703 or visit their website to claim your seat and one of the most scenic restaurants in Cartagena.