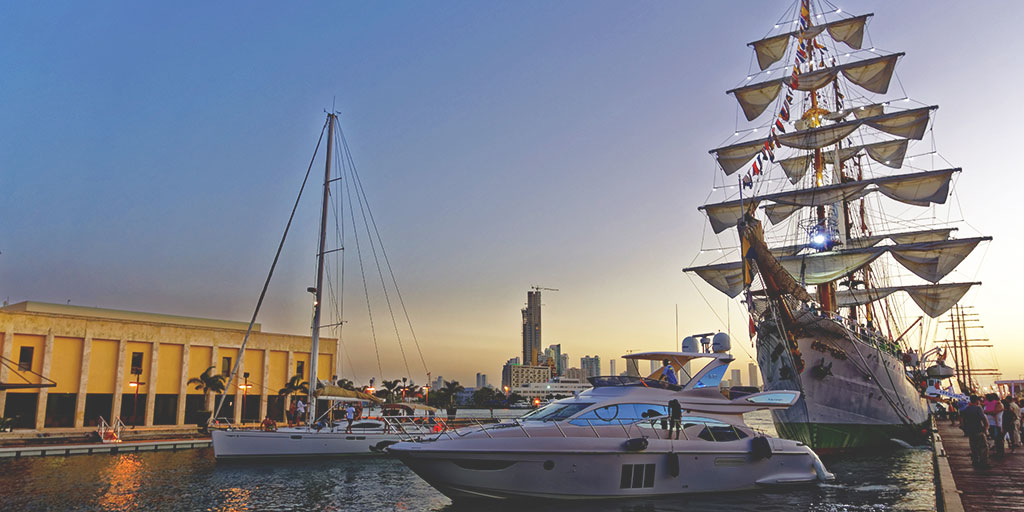 Feria Internacional Colombia Nautica Boat Show Comes to Cartagena
One of South America's biggest international boat shows is calling Cartagena home this year. 2017's Feria Internacional Colombia Nautica will be held in Cartagena on April 27th through the 30th. Cartagena's historic harbor will be packed with some of the best new boats and affordable used ones as well. This boat show brings hundreds—even thousands—of boating enthusiasts to the water every year and is the place in South America to shop for your next boat, see what the recreational marine industry has to offer, or simply gaze longingly at all of the beautiful watercraft on display.
Sponsored by the National Marine Manufacturers Association (NMMA), the Feria Internacional Colombia Nautica will feature both outdoor and indoor exhibitions this year. The display in Cartagena's historic harbor will feature a diverse on-the-water exhibition of both new and used boats, personal watercraft, and more. Vendors will be on site promoting their watercraft and marine products and many will be offering tours of the latest generation of pleasure craft.
The indoor show is nothing less than spectacular either. The indoor exhibition will feature a little (or a lot) of everything boat-related at the world-class Centro de Convenciones. This massive venue will be able to accommodate some of the sleekest, sexiest watercraft available plus you'll find vendor stalls full of all the crazy new gear and tried-and-true must-haves that every good captain needs.
A few of the world-famous brands you'll find represented at the 2017 Feria Internacional Colombia Nautica include:
• Azimut
• Ferretti
• Princess
• Bavaria
• Todomar
• Eduardono
• AB Inflatables
• Boston Whaler
• Sea Ray
The Feria Internacional Colombia Nautica Honors Cartagena's Commitment to Growth
Every year the panel in charge of planning the Feria Internacional Colombia Nautica selects the year's venue from a handful of hopefuls. This year Cartagena won out because of its ongoing commitment to expanding the recreational marine industry and the pleasure boating culture already evident in this Caribbean vacation getaway. Festival planners are excited because as tourism grows in Cartagena, so does the demand for pleasure craft and marine products.
The Nautical Association of Colombia has worked closely with officials in Cartagena to ensure that this international boat show goes off without a hitch. In fact, two years ago the association hosted the International Maritime Congress of Colombia here. The association's president says that this show will not only highlight the boating culture that already exists in Cartagena but will help propel the industry as a whole into the future here in Colombia.
If you want to get in on this spectacular annual festival of all things aquatic, book your travel and accommodations today. With all of the vendors, brand representatives, and boat lovers from all over the Caribbean and South America in town Cartagena's population will swell for these 4 spring days.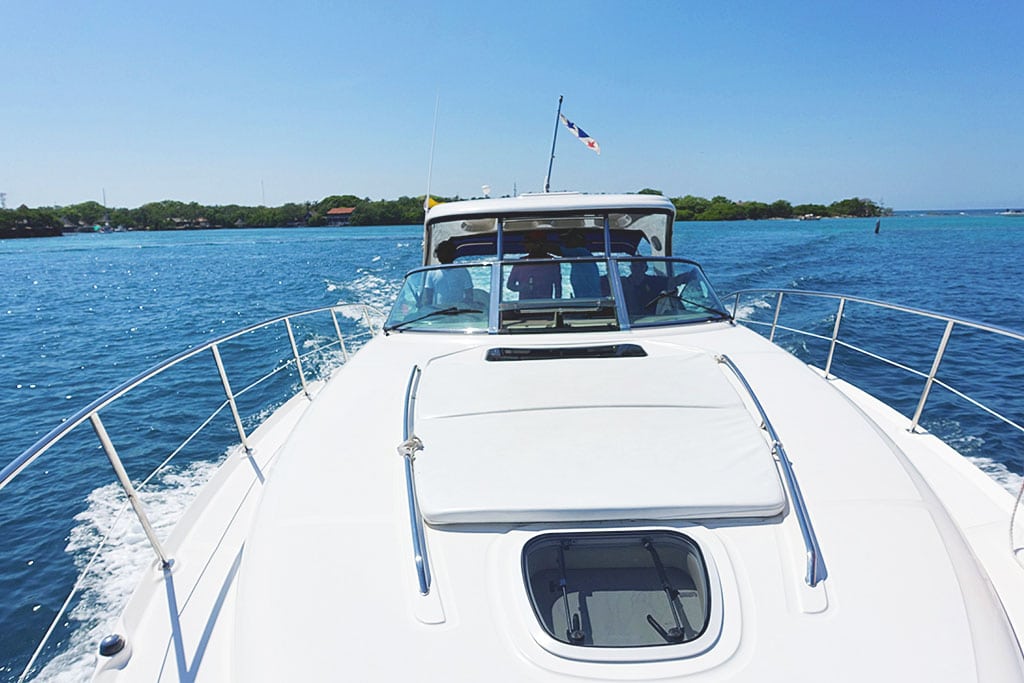 Looking for a Luxury Accommodations during the Feria Internacional Colombia Nautica
Why not make your trip to the Feria Internacional Colombia Nautica a staycation? Book one of our luxury vacation rental homes in Cartagena and experience the joy of complimentary concierge service at your fingertips. We can arrange dinner reservations, travel to and from the airport, and even daytrips or excursions to The Rosario Islands and more.
Contact us today.