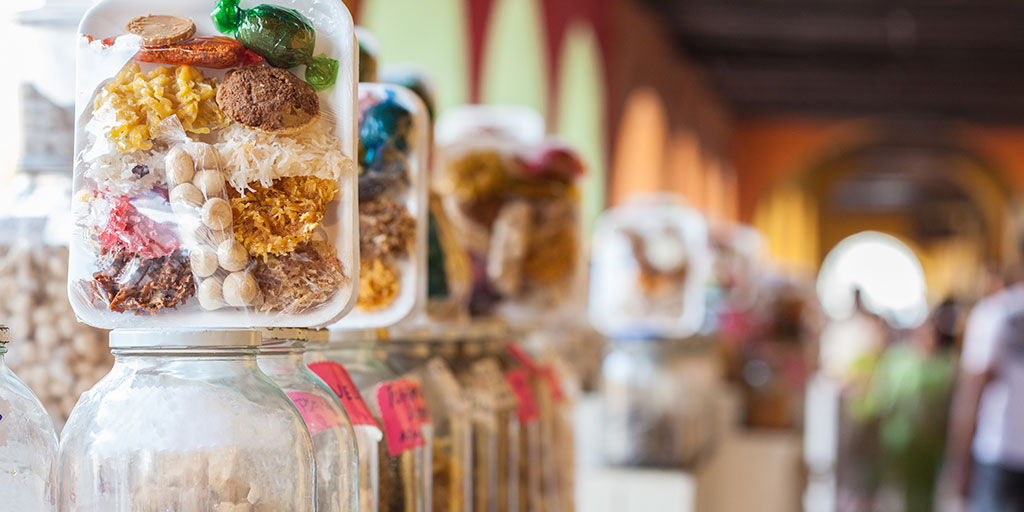 El Portal de los Dulces in Cartagena
Cartagena has becomes something of a world travel destination for foodies with dozens of international restaurateurs bringing their unique twists to traditional Colombian and Caribbean fair. But if you want something simple and traditional there's nothing quite like a sweet treat made by hand as it has been for generations. So skip the fancy tapas bars, eclectic eateries, and numerous food stalls you'll find throughout the Walled City and head for the Portal de los Dulces (the Portal of the Sweets!)
If Willy Wonka Lived in Cartagena . . .
If you're a foodie and want to experience authentic Colombian cuisine but you also have a craving to satisfy your sweet tooth the Portal de los Dulces is the place for you. This arcaded walkway runs alongside one side of the Plaza de los Coches and is home to a number of confectionary shops, small vendor stalls selling locally made and authentically Colombian sweets. While there's not really enough here to make it a sightseeing destination, it is centrally located and any tour of the essential sights of Cartagena should include this little stopover.
You won't find typical American or European candies here—so don't come looking for a chocolate fix. However, you will find traditional coconut and burnt sugar candies in such variety that you may get a sugar high just walking by the stalls.
Here adventurous foodies are tempted by traditional favorites like cocadas blancas, chancacas (both coconut candies), or muñecas de leche (milk dolls).
Cocadas—a traditional Colombian desert—are essentially globs of sweetened coconut shavings—similar to a macaroon but not as refined. They come loosely packed, flaky, and sometimes nearly too sweet to eat. And in the Portal de los Dulces you'll find just about every variation of cocadas you could ever imagine.
When to Visit El Portal de los Dulces
Anytime is a great time to visit El Portal de los Dulces to experience authentic Cartagena cooking and kill your craving for sweets but in March the Plaza de los Coches kicks things up a notch. Playing host to the Festival de los Dulces—the Festival of Sweets—the plaza blossoms into an outdoor carnival filled with confectionery fun. During the celebration the plaza's normal quota of vendors doubles or even triples and each tries to outdo the other with their creative concoctions of simple ingredients. The festival also brings locals and vacationers out in droves so it's a wonderful time for a little people watching as well.
The Plaza de los Coches
Because the Portal de los Dulces is housed within the Plaza de los Coches, it makes a wonderful break from a day of sightseeing. Here you're just minutes from the clock tower, San Pedro Claver, the Plaza Anduana, and much more. So sit for a spell and people watch while you savor one (or two) of Cartagena's sweetest creations.