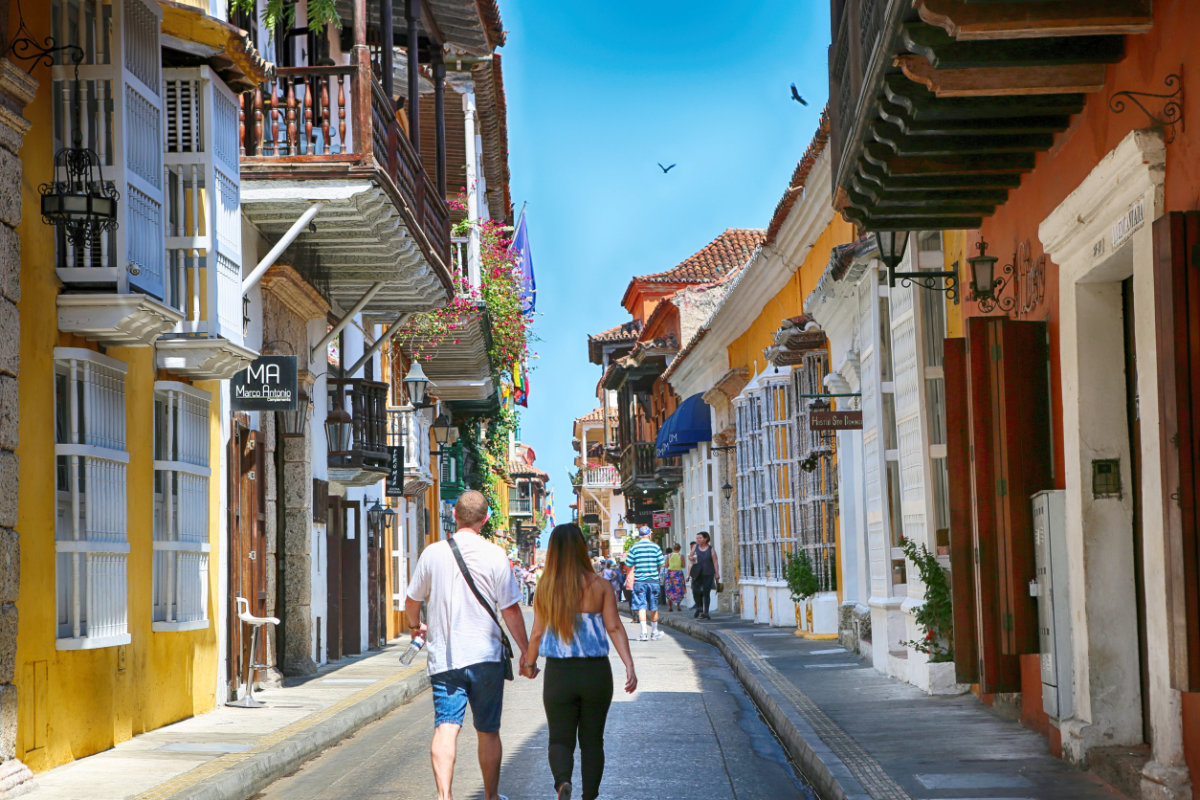 Where is Cartagena, Colombia?
If you've never thought of vacationing in Cartagena, you may be asking yourself: where is Cartagena, Colombia?
All the tourist information you're seeing is telling you it's a tropical Caribbean and is one of the most popular tourist destinations in South America. Cartagena is part of Colombia—a country most people associate with jungles, coffee, high-fashion urban areas like Medellin, or chilly regions like Bogota.
The truth is, Cartagena is a bit of a singular gem. Its deep Spanish roots tie it strongly to post-colonial Era Colombian culture but its terrain, weather, and seaside location mix in a generous helping of Caribbean flair. The city is home to over two million people, some of the best seafood in the world, and close to 3,000 years of history.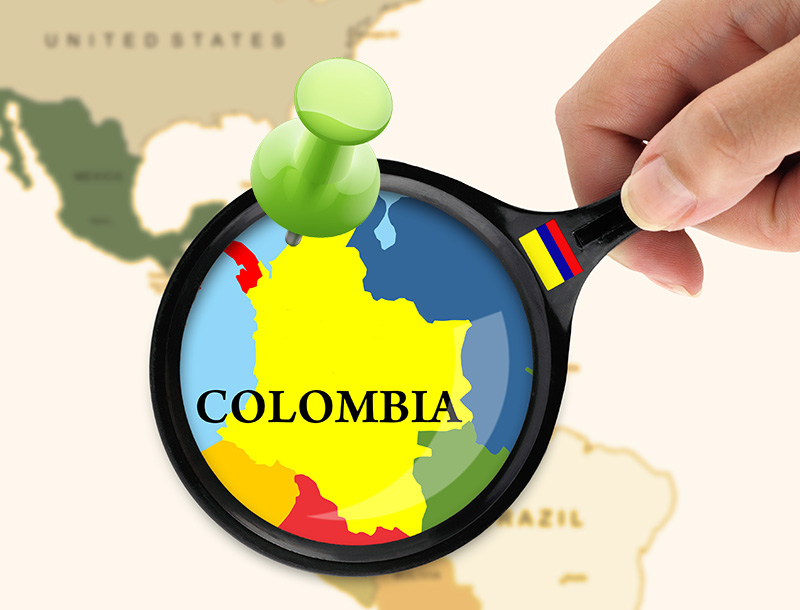 Technically speaking, Cartagena is the largest city found in the Department of Bolivar, Colombia. It sits on the northern tip of the country (which protrudes a bit into the Caribbean Sea) to the East of Panama. It's located 10.40 latitude and -75.51 longitude and sits 34 meters above sea level.
Squarely inside the tropical climate zone (with a Köppen-Geiger climate classification of Aw), the weather is always warm and spectacular in Cartagena, Colombia—even during the rainy season. In fact, with an average temperature of 27.5 °C (or 81 degrees Fahrenheit), it's hard to fault this gorgeous city by the sea.
Just 2 hours southwest of Barranquilla, Cartagena, Colombia has quickly become a must-see vacation destination for world travelers and native Colombians alike.
Tropical Paradise on the Mainland
When you vacation in Cartagena, Colombia, you get all the amenities and excitement of staying on a tropical island in the Caribbean without actually being on a tiny island! That's great because you don't have to worry about overpaying for necessities, scheduling your trip around ferry or air transportation, or being stuck circling the same 40 kilometers or so of rain forest and beaches.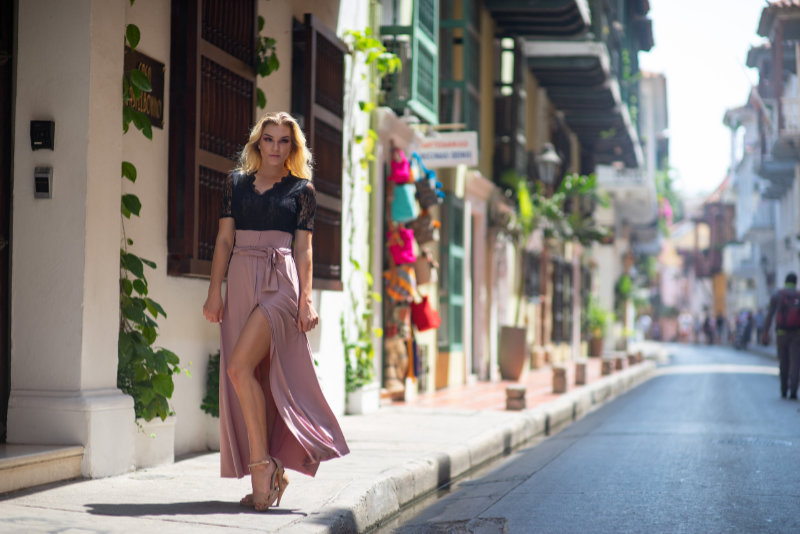 You can spend some time in the sun and sand, shop world-class venues and eat some of the best food you'll ever taste all within minutes of your luxury vacation rental home.
Time to Get Away?
But, even the most exciting vacation in Cartagena can get a little stale if you don't know what to see and where to go. Thankfully, Cartagena offers plenty of attractions:
• Historical site sprinkled throughout the city
• Adventurous world cuisine at boutique eateries and bistros
• Amazing night clubs and dance venues
• Exclusive cultural and artistic events (like international music and arts festivals)
But, if you just want to unplug for a while and relax, Cartagena is just minutes away from one of the most beautiful and romantic destinations in The Caribbean—the Rosario Islands. Book passage to and from Playa Blanca and other well-known hotspots or rent a yacht for a daytrip to secluded island getaways and private snorkeling sanctuaries.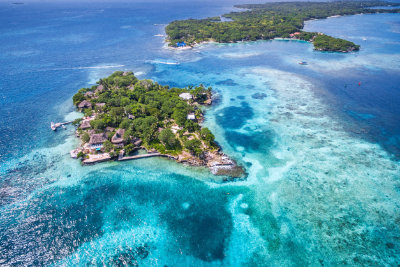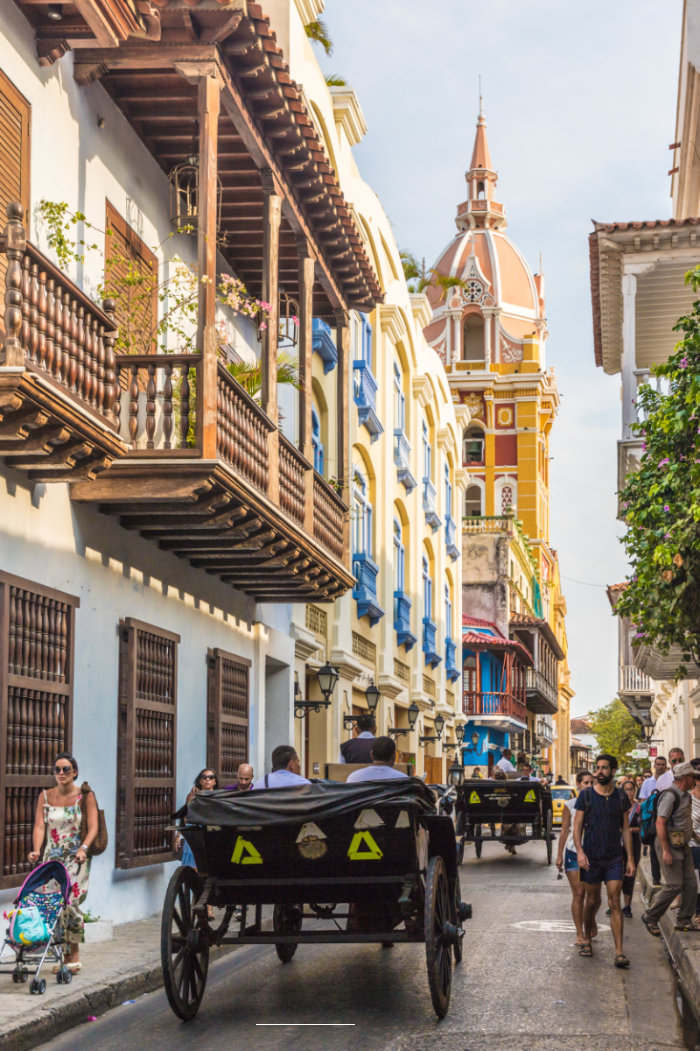 Wherever You Go, Cartagena Welcomes You
If you've never been to Cartagena, Colombia before, you're in for a treat. If you're coming back for more, you know that this seaside city is a sight to behold. Let us help you make the best of your vacation in Cartagena with our luxury rental homes right in the heart of all the action. Stay for a week, stay for a month, either way, when you go home you'll be able to answer the right way when friends and family ask "and where is Cartagena?"