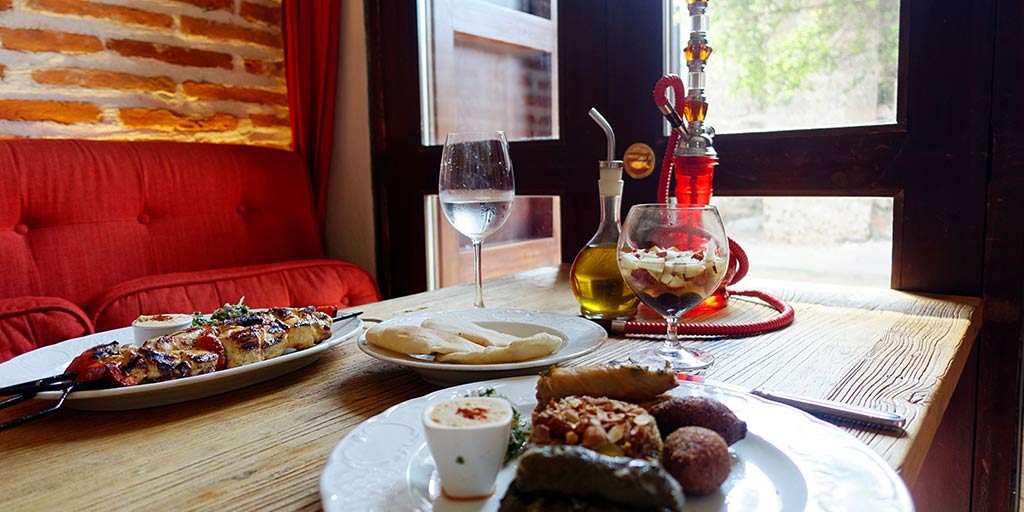 Az-Zahr Restaurant by El Arabe in Cartagena Colombia
The Az-Zahr Restaurant is one of the newest establishments on the block. It features a wide array of Middle Eastern (specifically Lebanese) fair cooked to perfection. The unassuming décor and simplistic design (bare brick walls and bright but refined furnishings) belay the fact that you'll find some of the best eats in town here. If you don't believe it, try walking in for a late dinner without a reservation! Foodies from around Cartagena have already put this restaurant on their personal gastronomic maps of the city and Az-Zahr is almost always full up.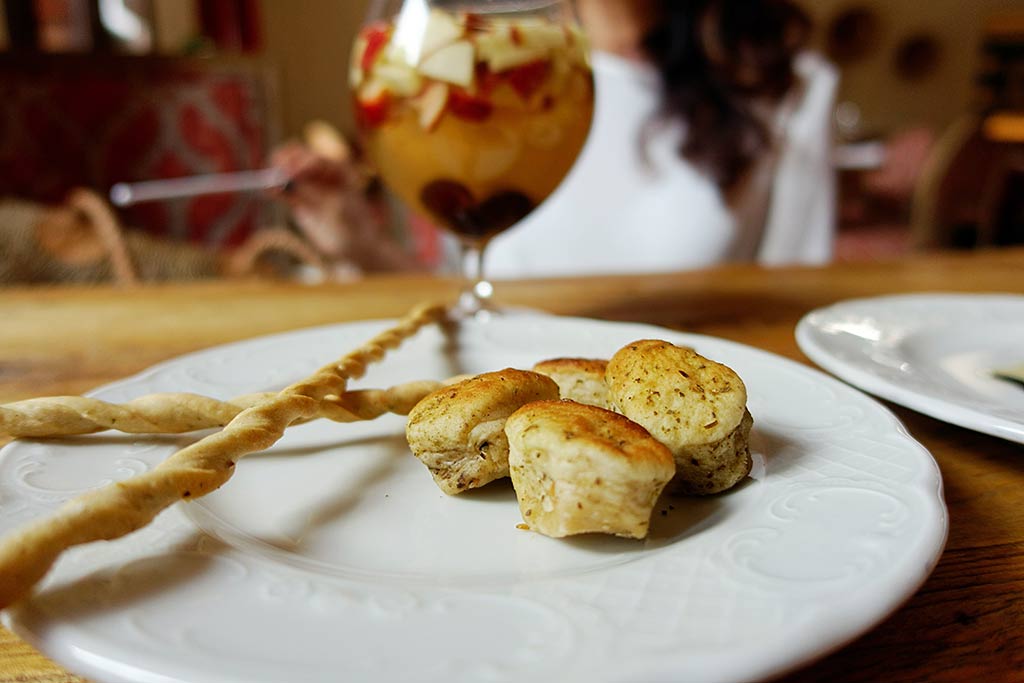 Az-Zahr Restaurant Culinary Mission
Cartagena offers so much more to eat than traditional tropical dishes and fish fresh from the sea. As the city has grown it has attracted an interesting blend of international restaurateurs from around the globe who bring unique and exciting cuisines with them from the farthest reaches. (Just take a stroll down the street and count the Asian fusion, Mediterranean, and European restaurants and you'll see what I mean.)
You wouldn't think that Lebanese food, with its simple ingredients and minimal preparation, would excite international travelers but when prepared with reverence for tradition and a love for the ingredients it can be something truly spectacular. Simple foods elevated to the international level–that's what El Arabe (renowned for their restaurants in Lima, Bogota, and Quito) intended to do with the creation of Az-Zahr in Cartagena.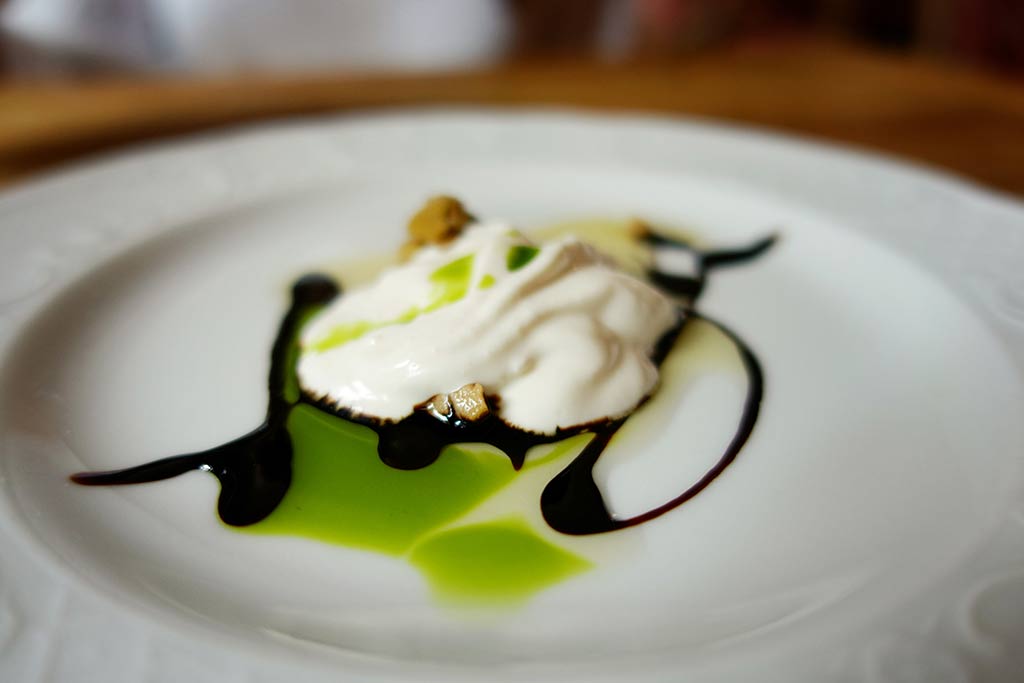 The Food is the Standout
Of course you'll find wonderful hummus, pita, Falafel, and tabbouleh at Az-Zahr. These staple foods have become synonymous with Middle Eastern cuisine in the Western World. And while these "lowly" dishes can be hastily prepared elsewhere (and found lacking for the attention to detail) they're something truly exotic when created with patience and care. You'll also find other more exception favorites on the menu like Kibbeh, Sfeeha, and lentil dishes as well.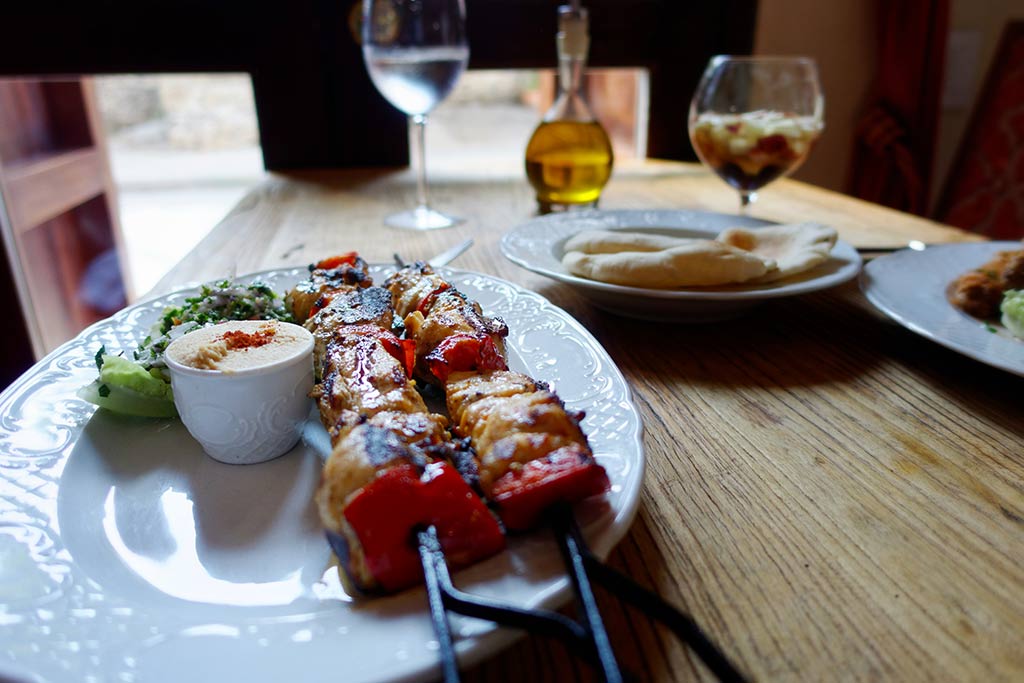 In fact, several visitors have said that Az-Zahr's Kibbeh Nayyeh is the best they've ever tasted.
Where to Find Az-Zahr in Cartagena
Az-Zahr is located just one street back from the sea along the north western edge of town at Calle de la Artilleria 33-34. It's a bit outside from all the action making it an excellent place to start an evening out on the town.
Keep in mind that this new restaurant is very popular and does fill up fast so either coming in early or calling (Tel 6600820) ahead for a reservation is highly recommended. You can also make a reservation online. The website is a bit sparse at the moment so if you'd like to see a few of their specialty dishes before you commit head over to Az-Zahr's Facebook page.