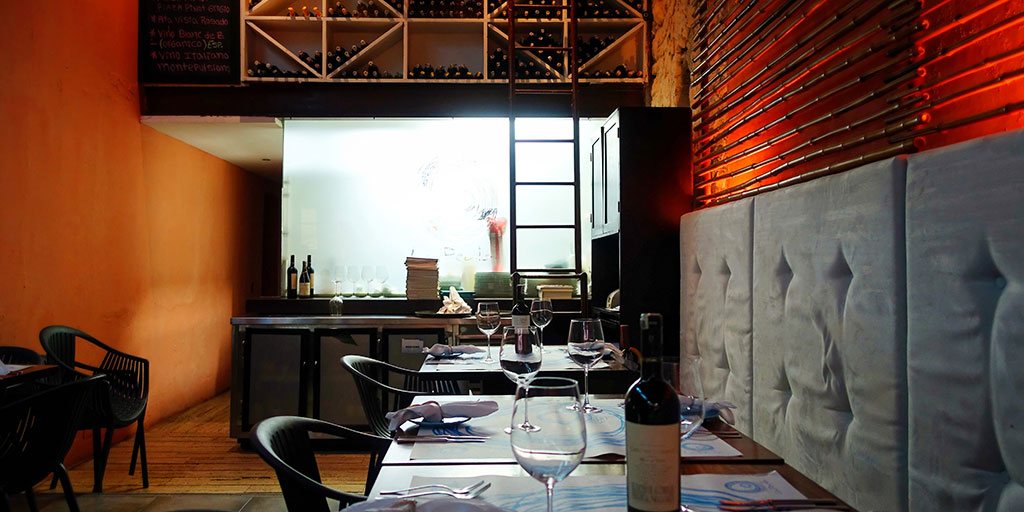 La Perla Restaurant in Cartagena
If you're looking for an excellent place to have a first-class meal in Cartagena's Old City La Perla Restaurant is one modern eatery you should definitely seek out. Just one block off the Plaza De Santa Domingo, this cozy little space is filled with warmth, charm, and simply amazing food.
On the face of it, La Perla is sleek and modern but the exquisite culinary offerings inside are infused with traditional old-world flavors and recipes born from the love of fresh ingredients. The chef has blended a seemingly disparate gathering of international influences to create a signature style and some truly unique dishes.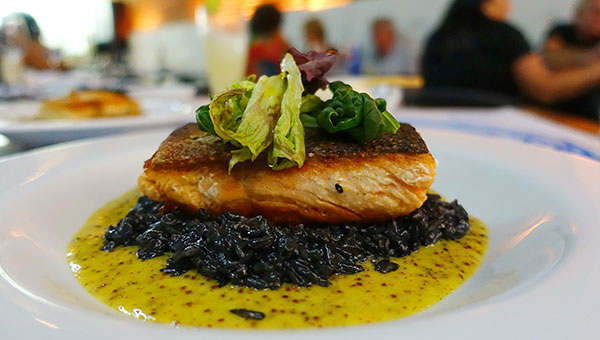 La Perla is a Pearl Inside Cartagena's Walled City
The elegant design of the restaurant oozes modern chic. From the minimalist sign hanging out front to the simplistic lines of the furnishings and wall art the space immediately puts you at ease. However, the use of dark woods, reclaimed lumber flooring, and colorful accent walls remind you that you're in the heart of one of the oldest full-fledge cities in South America.
While it is a bit on the small side, the personalized attention you'll receive at La Perla more than makes up for any sense of closeness. Indeed, by the time you've finished your meal you'll no doubt feel as if you're at home eating with friends.
Taken together these impressions create a space that's intimate, warm, and inviting—an excellent option for a late lunch or casual yet upscale dinner.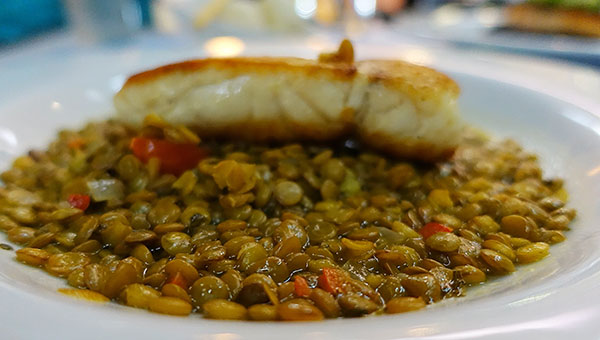 La Perla Restaurant: The Menu
Any restaurant is only as good as the food. La Perla excels at challenging your preconceived notions about the food you'll find in Cartagena. It does offer traditional takes on classic dishes like ceviche but also has plenty of truly unique creations.
The premiere chef, Carlos Accinelli, has brought traditional Peruvian dining to Cartagena blending it seamlessly with Mediterranean and Asian influences. Stunning pairings like shrimp ravioli with aji Amarillo sauce and Fish Tiradito Nikkei Style show the depth and breadth of the offerings at La Perla. Of course you'll find plenty of Peruvian favorites as well like Rocotito (Peruvian chili made with bull tail) and Chifa-style sautéed seafood rice.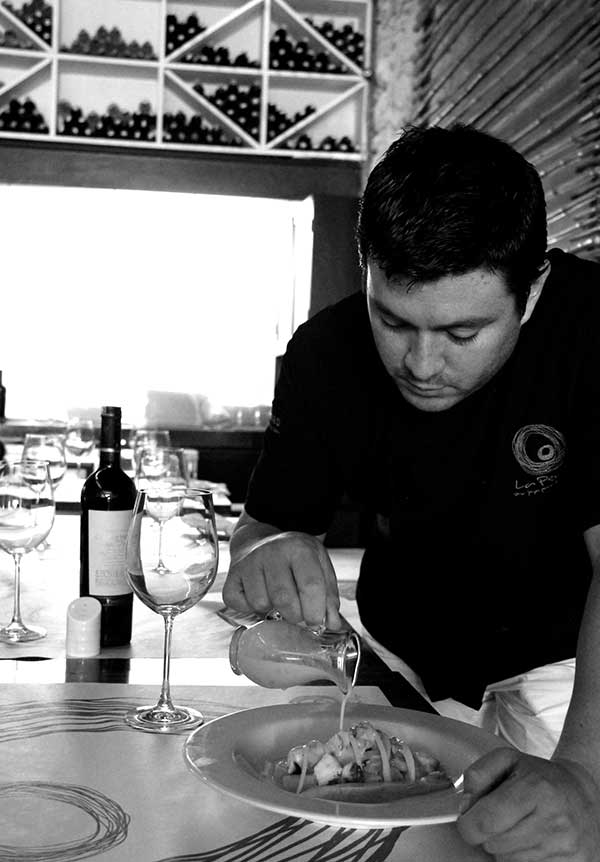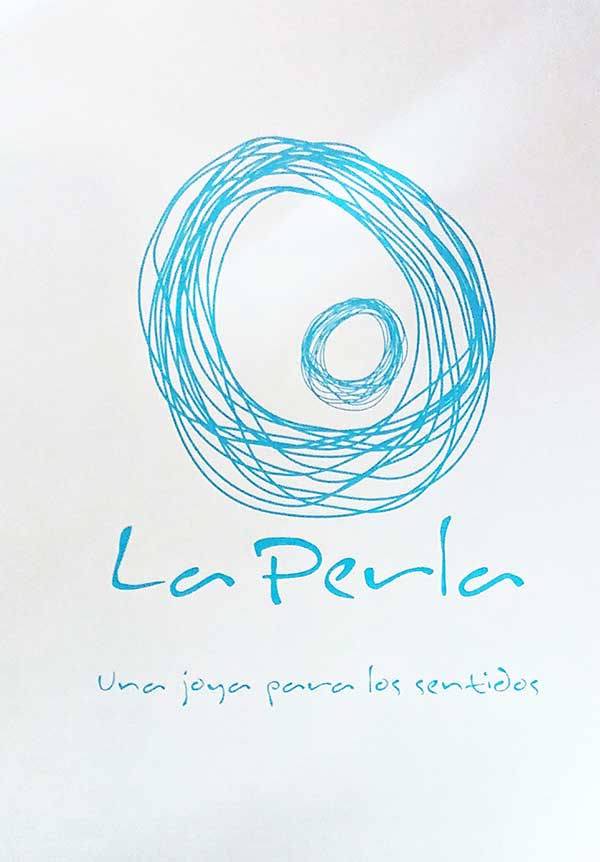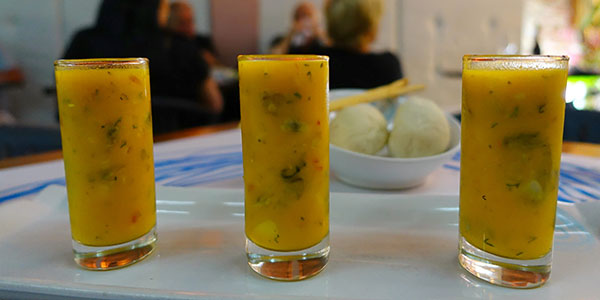 For the more adventurous there are unique offerings like Croquettes La Perla made with fresh-caught fish and squid ink or the sautéed prawns with Argentinian chorizo and yucca puree.
And what meal isn't made better by libations? La Perla has an excellent wine selection and an amazing list of signature cocktails that will definitely whet your appetite.
La Perla: Location, Location, Location
Whenever you're travelling many of the best restaurants you'll find are slightly off the beaten path. La Perla is no exception. Just one block from Plaza Santo Domingo at 4 – 42 Calle de Ayos La Perla is definitely worth sidetracking a bit. They're open 12 to 11PM daily. The helpful staff can be reached at 6642157 for reservations.