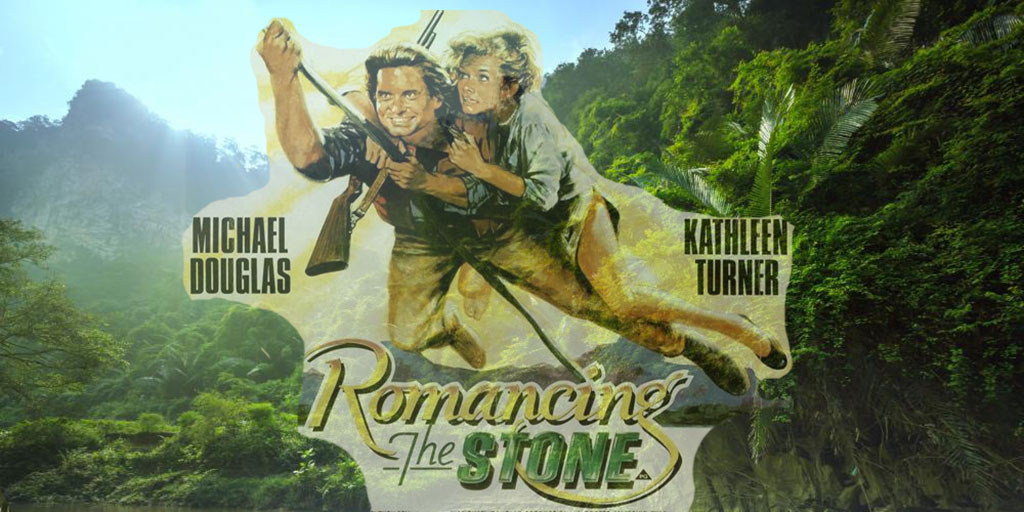 Modern Cultural References to Historic Cartagena
Cartagena was once one of the most important cities in the Spanish Empire. A rich port city in The New World, Spain spent billions of dollars building, growing, protecting, it. It's no wonder then that its cultural heritage should extend to modern times as well. Cartagena has been featured in multiple movies, books, televisions shows, and more providing a backdrop for modern cultural references. Below are just a few.
Movies Featuring Cartagena
Romancing the Stone (1984) –This major motion picture directed by Robert Zemeckis featured Kathleen Turner as novelist Joan Wilder and Michael Douglas as adventurer and treasure hunter Jack T. Colton. The pair travel to Cartagena (which Michael Douglas's character constantly mispronounces as "Cartahenya,") to rescue Wilder's kidnapped sister. A comedic romp, the film raked in nearly $87 million worldwide and spawned a sequel (Jewel of the Nile).
Burn! (1969) – This Marlon Brando film was filmed in Cartagena and tells a tale of a slave uprising on a Caribbean Island led by professional mercenary Sir William Walker (Brando) to improve the stakes of the British sugar trade in the New World.
The Mission (1986) – This historical fiction filmed (partially) in Cartagena stars Robert De Niro as a Jesuit missionary who attempts to keep a local South American tribe from falling under the influence of Portuguese slavers.
Love in the Time of Cholera (2007) – This romantic drama was filmed (partially) in Cartagena and features Javier Bardem as a scorn man who seeks revenge against the woman who rejected him through a series of lurid affairs.
Cartagena (2009) – Filmed in Cartagena, this unique romance stars Sophie Marceau as the wheelchair-bound Muriel and Christopher Lambert as Leo (a drunken ex-boxer) whom she hires to cook and care for her. She helps him refine himself while he helps her break out of the crippling shell which has made her a prisoner in her own home.
Televisions Shows Featuring Cartagena
NCIS (Episode: Agent Afloat) – This 2008 episode of the hit CBS crime drama featured Cartagena prominently as the backdrop for the plot. Agent Anthony DiNozzo (Michael Weatherly) investigates the disappearance of a US Navy seaman in Cartagena.
Miami Vice (Episode: Smuggler's Blues) – This 1985 episode of the hit crime show sees Crockett and Tubbs (Don Johnson and Phillip Michael Thomas) go undercover to hunt down a murderer who is taking out the family of drug dealers one by one.
Made in Cartagena (2012–) – This Colombian crime drama (entitled Bazurto-in in Spanish) features Carmen Villalobos, Miguel de Miguel, Fernando Solórzano against a backdrop of traditional Champeta dance and lost treasure.
Video Games Featuring Cartagena
Uncharted 3: Drake's Deception – Two levels of the console game from Sony Computer Entertainment take place in Cartagena and feature a heavy action/adventure theme and platformer style with shooting and hand-to-hand combat elements.
Books Featuring Cartagena
Love in the Time of Cholera – By Gabriel García Márquez tells the tale of scorned romance and erotic revenge in Cartagena.
Of Love and Other Demons – By Gabriel García Márquez tells the tale of a mysterious skull found in the crypts of a cathedral in Cartagena with long flowing copper-colored locks.
Captain Blood – By Rafael Sabatini features a fictional retelling of one of the many pirate raids on Cartagena.