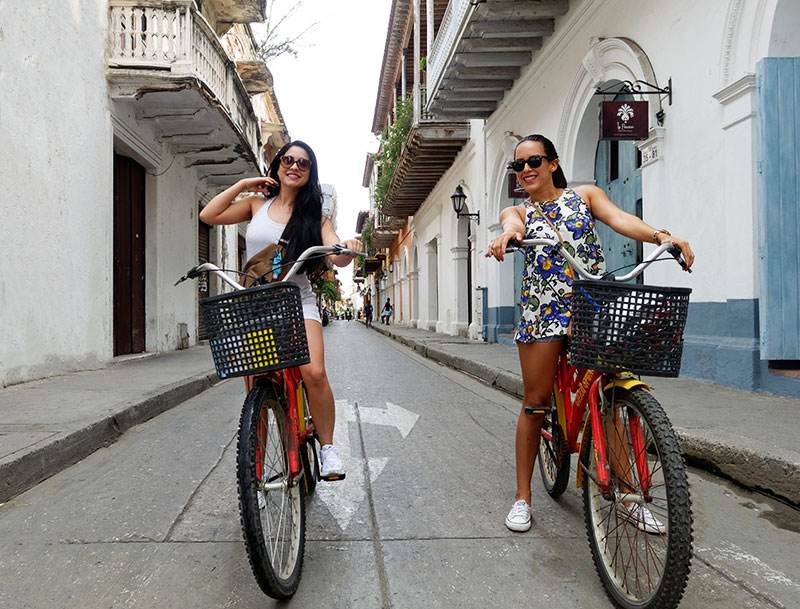 The Best Way to See Cartagena Up Close and Personal
Cartagena is a beautiful and historic city teeming with quaint little scenes from secluded cafes and restaurants to bustling squares throughout the old city. But many times people vacationing in Cartagena don't tap into that magic as much as they should. Cartagena is a city that can't be seen from the back of a taxi or from behind the wheel of a rental car. Cartagena should be truly experienced—breathed in deeply if you will. And while strolling the city on foot is a great way to do that, there's so much to see that walking alone will likely leave you wanting. The solution? Rent a horse drawn carriage, a Segways or Rent a bike in Cartagena!
Take a whirlwind tour (self-guided or otherwise) and you get to see everything you want to see in just one day. (Well, almost everything.) Plus experiencing this wondrous city on two wheels gives you that deep personal connection that modern world travelers are simply aching for.
Why Rent a Bike in Cartagena?
Renting a bike in Cartagena is one of the most efficient and exciting ways to experience the city. You you're not stuck at a snail's pace, and you are not getting walking fatigue while seeing the sights.
Whether you're by yourself or travelling with a group, a bike tour is the perfect way to really dig deep and partake of everything that Cartagena has to offer. See something you want to explore a little closer? Spot a restaurant that looks like a good place for lunch? Need to take a breather in the shaded corner of one of our squares? Simply drop your kickstand and go! No parking hassles. No taxi fares. No problems.
Plus renting a bike in Cartagena is an extremely affordable option compared to taxi tours. The average bike rental in Cartagena will cost you between $5,000 to $20,000 COP by the hour. That's between $1.50 to $7.00 USD. You can have your wheels for the entire day and still end up paying less than you would for one cab ride.
Of course there are as many options for renting a bike in Cartagena as there are fish in the sea. You have big chain rental locations, independent bike shops, and even family-run "businesses" that operate out of a local's private home. (More on where to rent a bike in Cartagena a little later.)
And the variety of two-wheeled machines is just as great. Choose from antique models that make you feel like a local or spring for a modern beach cruiser or touring bike for the ultimate comfort. (One pro tip: like for a bike with bike, cushy tires. Cartagena's cobbled streets and squares can create a bit of a bumpy ride at times.)
Where to Ride in Cartagena
But once you have your bike lined up, where do you ride?
Besides the Old City, one of the coolest places to ride in Cartagena is on top of the fortified wall that surrounds the old part of the city. These massive fortifications were built by slave labor during the colonial era to protect against pirates and invading armadas. Now they provide 6 miles of uninterrupted riding joy with sea-view vistas. Plus, there are a number of lovely little cafes, bars, and eateries tuck in, on, and around the wall so you'll never lack for a place to stop and rest.
Night Biking in Cartagena: Bike Tours Like No Other
If you want a truly unique experience, bike Cartagena by night. Whether you choose to venture out on your own or purchase one of the many guided night biking tours in Cartagena, riding through the city after the sun has gone down will give you a truly unique perspective from which to take in this historic city's boldly beating heart.
You'll be treated to gorgeous scenery, wonderful food and drink, and the electric buzz of Cartagena's nightlife.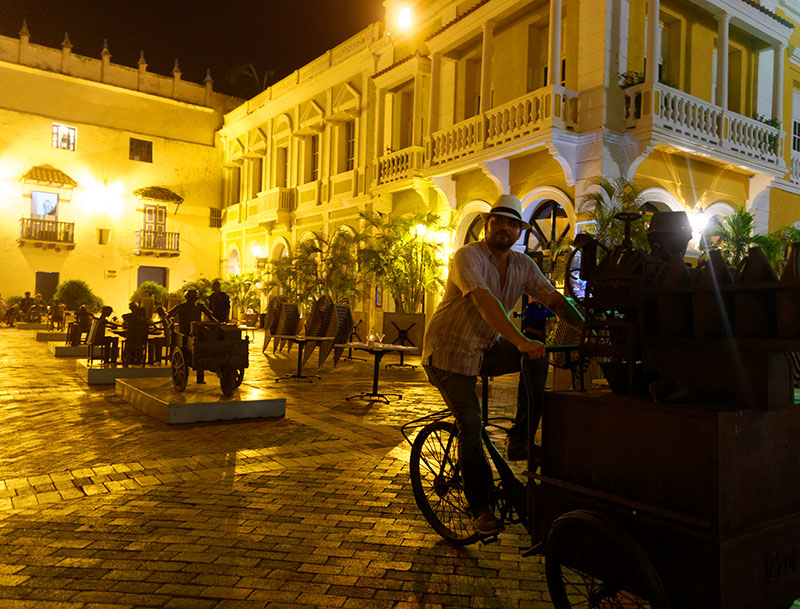 Where to Rent a Bike in Cartagena
So what's the next step? Picking your perfect bike. Below we recommend some of the best (and most well-reviewed bike rental businesses in Cartagena.
Sico Bike Rental
Location: San diego calle de los puntales #37-09
Telephone: +57 300 3391728
Hours: Opens 9AM
CARTAGENA DE INDIAS Bike Rental y Touring
Location: 86 2 piso, Cl. 37 #10
Telephone: +57 5 6605156
Hours: Opens 10AM
BIKE & ART CARTAGENA
Location: Media Luna 10 #23
Telephone: +57 311 4185883
Hours: Opens 10AM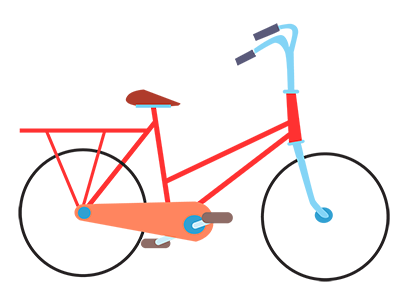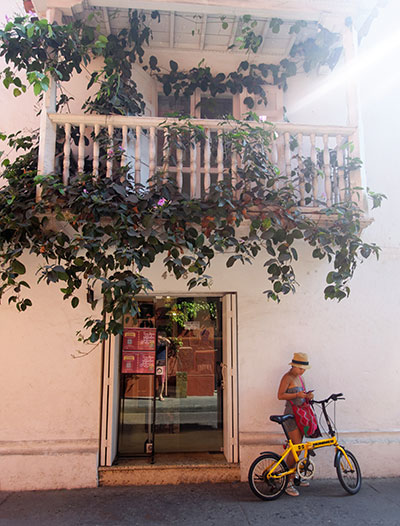 Come to Cartagena and Bike With Us!
Need a bike for longer? When you vacation at one of our exclusive luxury vacation rental homes in Cartagena, our complimentary concierge service can arrange for daily, weekly, or monthly bicycle rentals for you, your family, and your friends so you'll have fast and efficient transportation available whenever you need it.