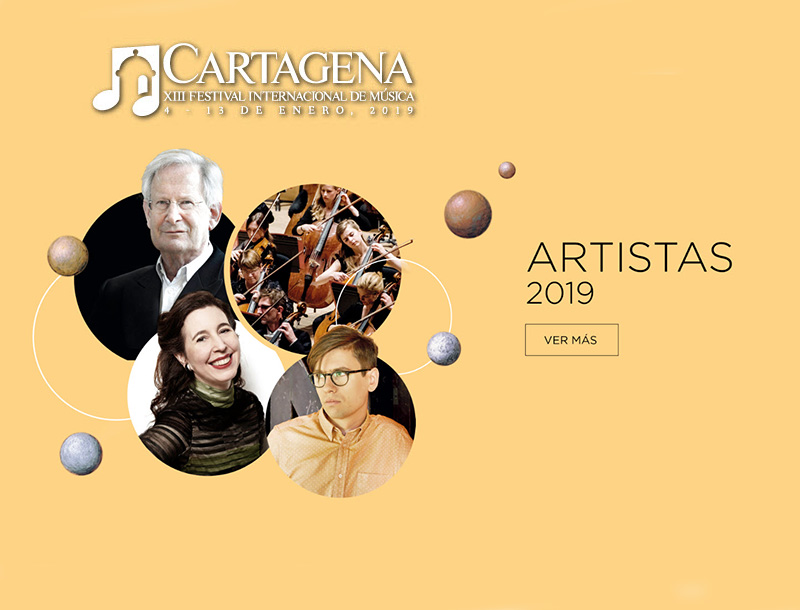 World-renown Artists, Performance Groups, and Students
For the twelfth year running Cartagena will once again come alive with the music of hundreds of world-renown artists, performance groups, and students next year. The 2019 Cartagena International Music Festival is scheduled for January 4-13, 2019. Since 2007, organizers have brought classical music in all its forms home to this historic Caribbean city for an entire week's worth of unforgettable performances from some of the best artists in the genre.
Now is your chance to get tickets and plan your vacation in Cartagena to coincide with this amazing show of talent, dedication, and passion.
Organized every year by the Fundacion Salvi in Colombia (in conjunction with The Victor Salvi Foundation) in memoriam of the festival's founding father, this annual tradition has grown in scope and size to the amazing 10-day celebration of sound that it is today. Tons of free concerts and performances combined with master classes, and chances for promising students to earn full scholarships make this one of the biggest and best music festivals in South America.
What You Can Expect
Last year's International Music Festival in Cartagena featured:
• 10 days of amazing performances, classes, and educational talks
• 270 musicians from all over the world
• 54 Concerts (14 of which were free to attend)
• 6 educational projects
While the entire lineup for the 2019 Cartagena International Music Festival has yet to be announced, you can bet that it will be just as exciting (if not more so) than last year's.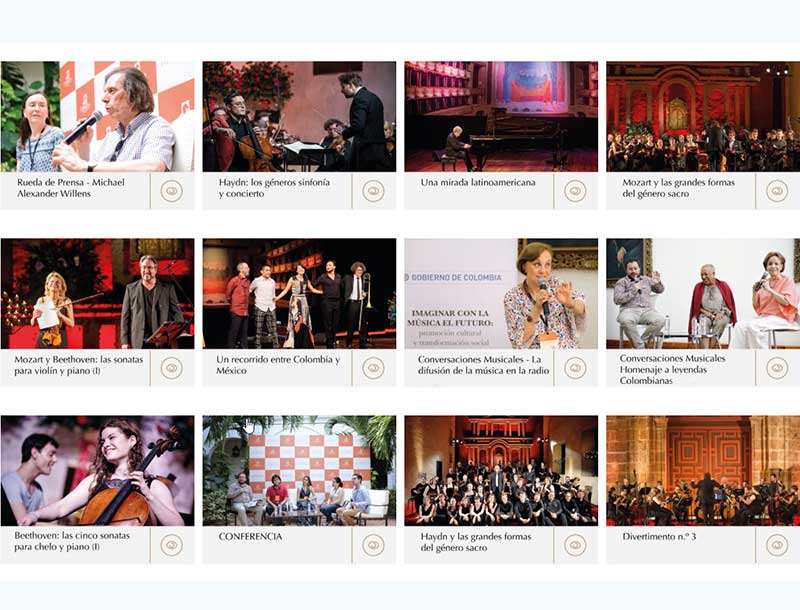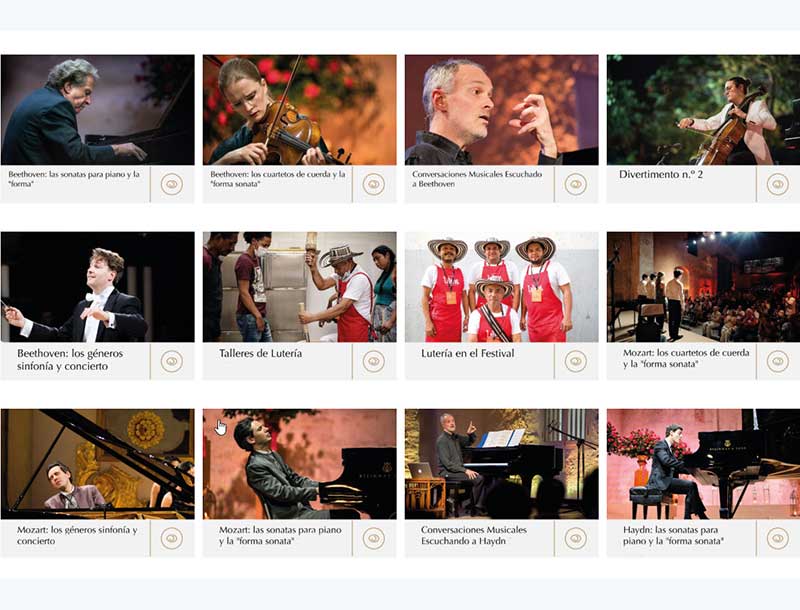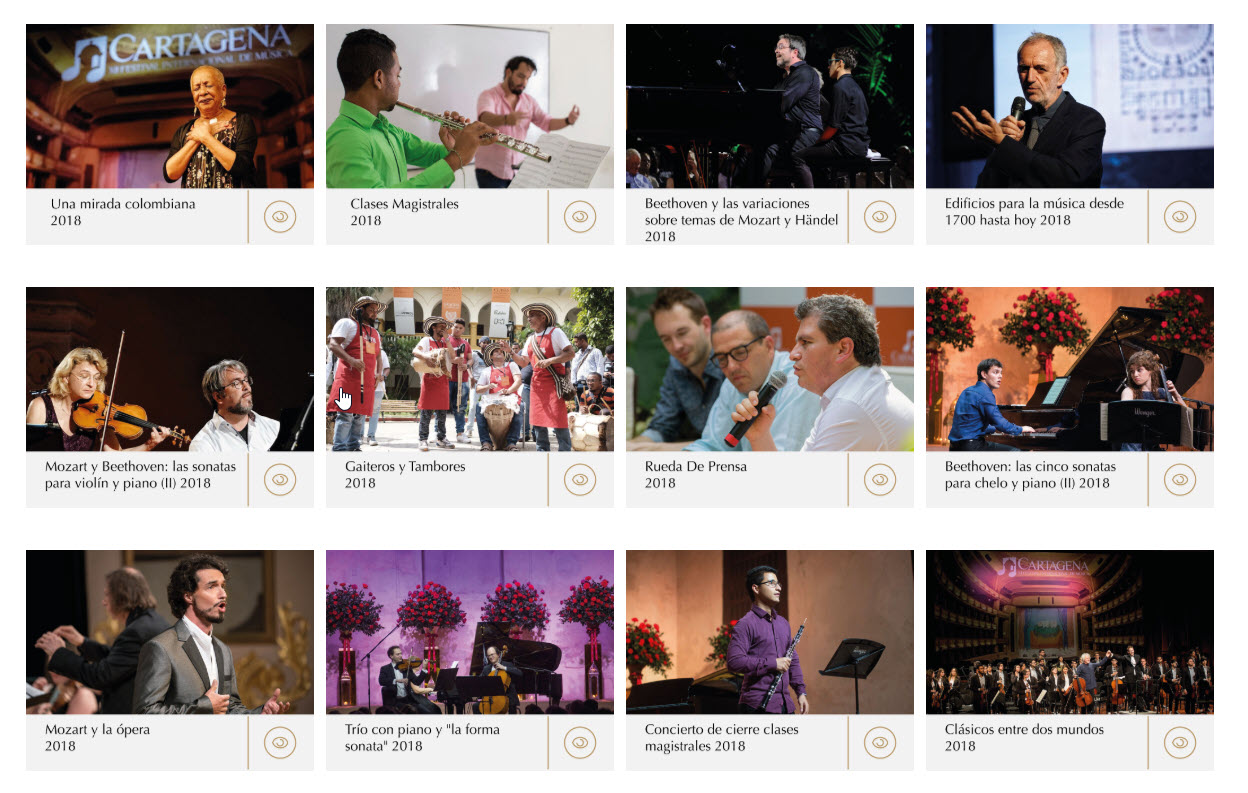 The 2019 Cartagena International Music Festival Celebrates Bach
The theme of this coming festival is "Celestial Harmony – Numbers, Sound, Music" featuring the great works of Johann Sebastian Bach. This German composer wrote well over 1,000 compositions in just 50 short years and sealed his reign as one of the greatest composers of all time. Since the early 20th Century's "Bach Revival," musical historians have really come to understand his indelible mark on our cultural history and celebrate not only his personal achievements but also his contribution to world music as a whole.
Expect to hear masterful renditions of classics like:
• The Brandenburg Concertos
• The Golberg Variations
• Fugue in D Minor
• Cantata No. 21
And more.
Music's Next Greatest Generation
The 2019 Cartagena International Music Festival will also spotlight several performance groups composed of young musicians from all over Colombia including the Filarmonica Joven de Colombia and the Colombian Philharmonic Youth Orchestra.
Indeed, one of the founding father's grandest ideas was to stoke the passion of and create financial opportunities for promising young artists. That's why this year (once again) the festival will feature multiple master classes where promising youth can learn from established great. In addition, gifted students will have the opportunity to audition and compete for scholarships.
Where to Learn More
If you'd like to learn more about the 2019 Cartagena International Music Festival:
• Call festival organizers at: 57 (1) 217 99 72 or 313 598 99 94
• Email for more info at: Email: Cartagena Music Festival
• Visit in person at: Calle 70 A No. 11-67 Barrio Quinta Camacho, Cartagena, Colombia

Planning Your Vacation in Cartagena
If you haven't yet booked reservations for the music festival, why not consider one of our luxury vacation rental homes in Cartagena? We offer luxurious amenities like roof-top patios, private swimming pools, available cooking and house cleaning services, complimentary 24/7 concierge, and exclusive gorgeous homes all within walking distance of the heart of Cartagena. Don't just come to listen to the music. Come to experience Cartagena like never before!
Staying in one of our luxury vacation rental homes in Cartagena now or in the future? Our complimentary concierge services will help you plan the perfect vacation in Cartagena