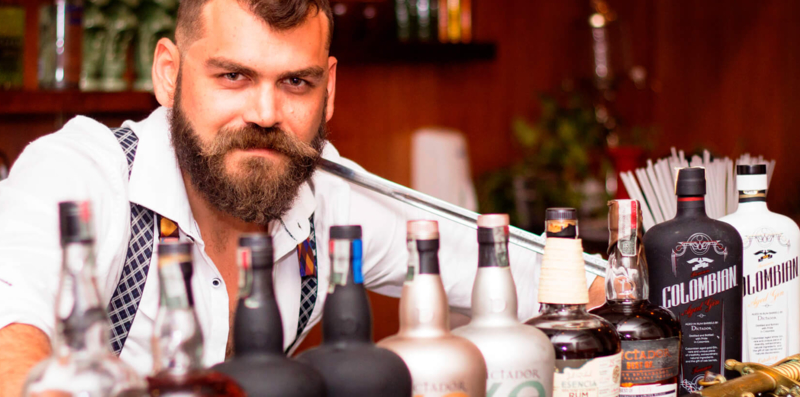 Chilled out Vibe, with Music & Amazing Drinks in Getsemani
Regularly listed as one of the best cocktail bars in Cartagena, El Arsenal: The Rum Box sets itself apart from run-of-the-mill bars in Cartagena in so many ways. From the recreated authentic ambiance, to the delicious creations from the culinary staff, to the amazingly friendly waitstaff, you won't find a place that so completely encompasses the spirit, the passion, and the adventurousness of Colombia.
The Rum Box: Home of the Caribbean Spirit in Cartagena
Boasting the biggest selection of Colombian rums in the world, El Arsenal: The Rum Box
Is what one rum lover called a "little bit of heaven" right in the heart of Cartagena's historic Getsemani district. There are hundreds of different varieties of rum to try either by themselves (as connoisseurs are wanting to do) or blended by El Arsenal: The Rum Box's eccentric mixologists into sweet and creamy or rough and rugged cocktails that are sure to please the palate. If you're not sure which rum drink is for you, let the experienced servers guide you toward finding your new favorite potent potable.
If you're truly a rum aficionado, El Arsenal: The Rum Box also offers public and private tastings as well that take visitors through the history of rum in the Caribbean, explaining the brewing process and exposing a bit of the mythos around this iconic spirit.
The Rum Box Food Menu Offers Much More than Pub Grub
What you might not expect to find at such a swanky cocktail bar is amazing food but El Arsenal: The Rum Box delivers. The exciting menu offerings and small plate items pair perfectly with the cocktails on offer. The flavors are bright, vibrant, and unmistakable with favorites like the Calypso meatballs and plantain appetizers taking pride of place. You can find something to satisfy even the most discerning appetite with offerings that include fresh fish, spicy sausage, perfect pasta, mouthwatering pork chops, and more. But don't forget to save room for dessert. The kitchen crew expertly whips up some of the head chef's craziest tempting treats, relying heavily on decadent chocolates to pair perfectly with the sweet sting of good rum.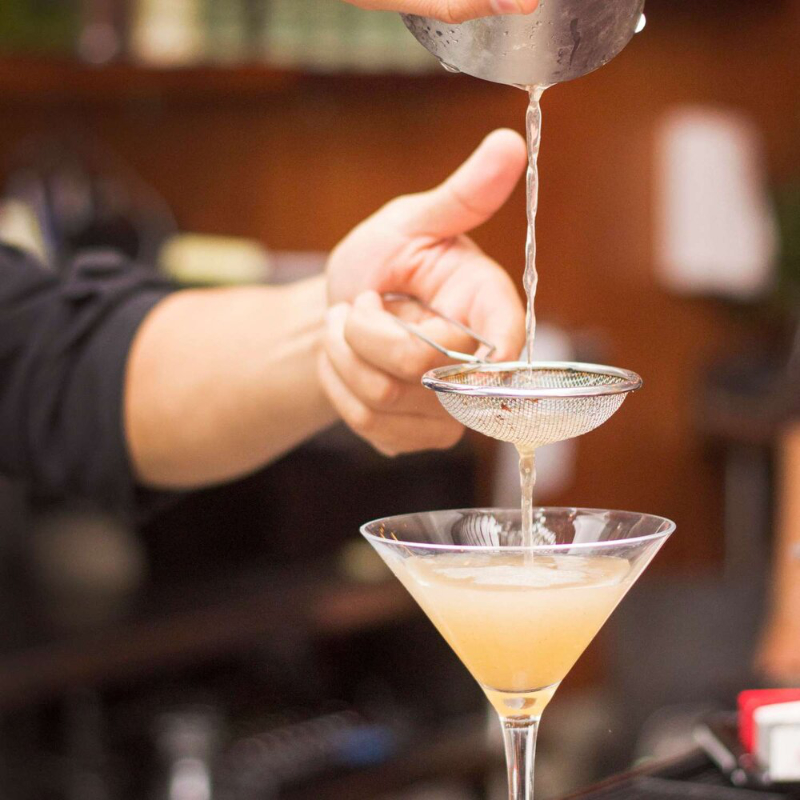 But there's no time for resting on laurels as the dessert menu is constantly changing as the team experiments with new offerings and exciting ingredients sourced locally and abroad.
If you've found something at El Arsenal: The Rum Box that you can't see yourself living without, you're in luck. There's a retail store attached that sells some of the most popular rums and decadent chocolates for you to take back to your luxury vacation rental home in Cartagena.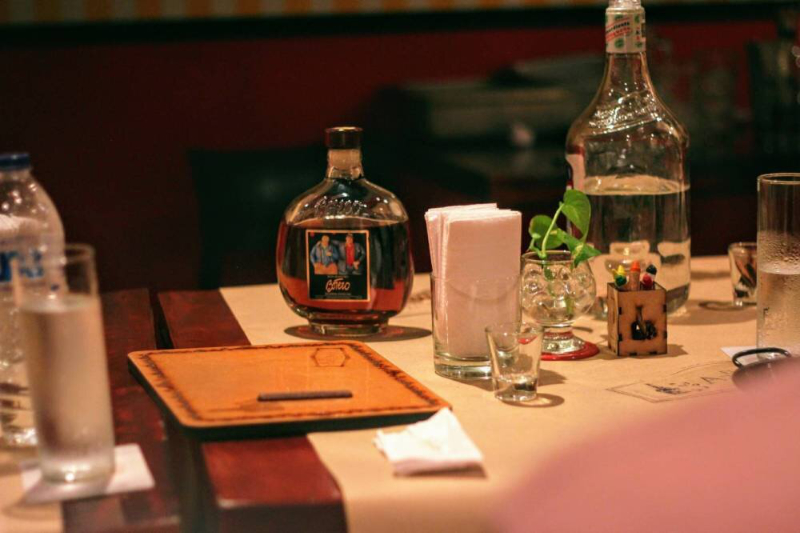 El Arsenal: The Rum Box is located at Calle Arsenal # 8B-19, Cartagena 130003 Colombia and is open Wednesday through Sunday at 5 PM. You can pop by anytime or call +57 300 8110700 to reserve a table.