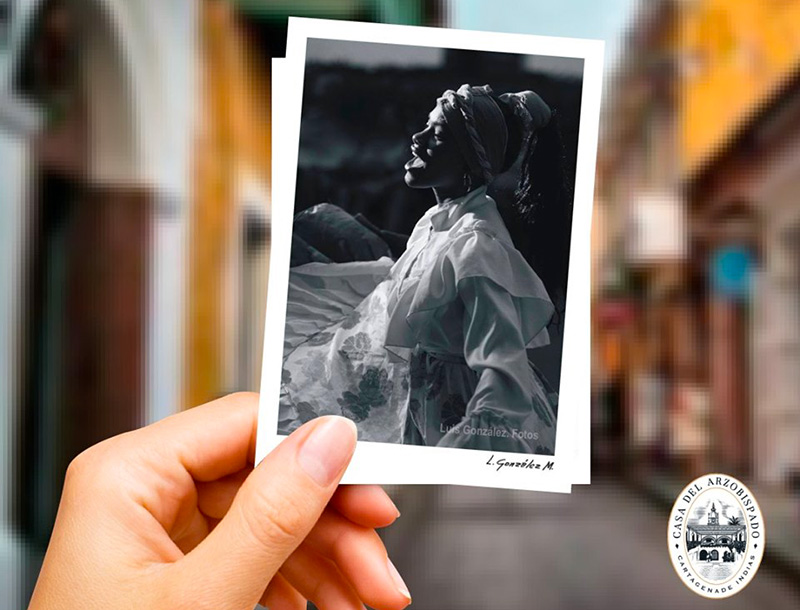 The Galería del Arzobispado (Archbishop's Gallery)
When is an art gallery not really an art gallery? When it's a piece of art in and of itself. While you'll find a host of amazing artwork—especially stunning photos from native Colombian photographers—at The Galería del Arzobispado, the entire Archbishop's Gallery facility has been exceptionally crated to turn your time here into an amazing experience that goes far beyond just looking at photos hanging on walls. Indeed, the idea behind The Galería del Arzobispado was to create a "cultural and artistic experience" in which visitors are completely immersed in a vivid tour of colors, textures, characters and landscapes, featuring scenes and faces from Colombia.
This new gallery is a treasure trove for art lovers or visitors to Cartagena in the mood to have their breath stolen away by something profoundly beautiful. Indeed, it's a truly authentic Cartagenan experience.
In fact, The Galería del Arzobispado is the only gallery in Cartagena de Indias with a collection comprise completely (100 %) of Colombian art. That's no mean feat as Cartagena has become a cultural hub along the Caribbean seacoast with dozens of galleries intermingled with street art, live performers, and special events including internationally renowned film and music festivals.
The Birth of Something Special
The Galería del Arzobispado has been open for roughly a year now but it has been incubating for years. Born out of an inspiring meeting between a group of friends and the wonderful photographs of Luis Eduardo Gonzalez, The Galería del Arzobispado was built to showcase this art to the public. Indeed, while Luis "Lucho" has been photographing thought-provoking scenes and people for nearly 35 years, his work has never before been hosted for the public.
For this entrepreneurial group of friends, that anonymity was a tragedy. González has, over the course of his career, shot everything from landscapes and architecture to animal life and portraiture. But what where his eye really shines is when it spots a candid moment on the streets of Colombia and he captures a snapshot of everyday life in amazing clarity.
Much of his working career has been spent right here in Cartagena so visitors and locals alike will spot famous landmarks and familiar faces all over his body of work. But, as photogenic as the city and its people are, it's becoming more and more difficult to capture those rare moments and framed photos that still inspire a sense of exploration and of wonder. That's what you'll find here The Galería del Arzobispado.
Rotating Beauty with Local Focus
While González's extensive body of work comprises the bulk of a permanent exhibition of the Galería del Arzobispado, you'll also find fabulous art created by other young Colombian artists interspersed throughout on a rotating basis.
But, as mentioned above, Galería del Arzobispado was designed from the beginning to be a place for Colombian artists—locals—to be exposed to their fellow Colombians and the world alike.
If you've come once, you have to visit again. If you've never been, you're in for an amazing experience.
Galería del Arzobispado is located in the Old City of Cartagena on a street that bears the same name. For more information about the gallery, the resident artists, hours, or anything at all, call 317 6669421.