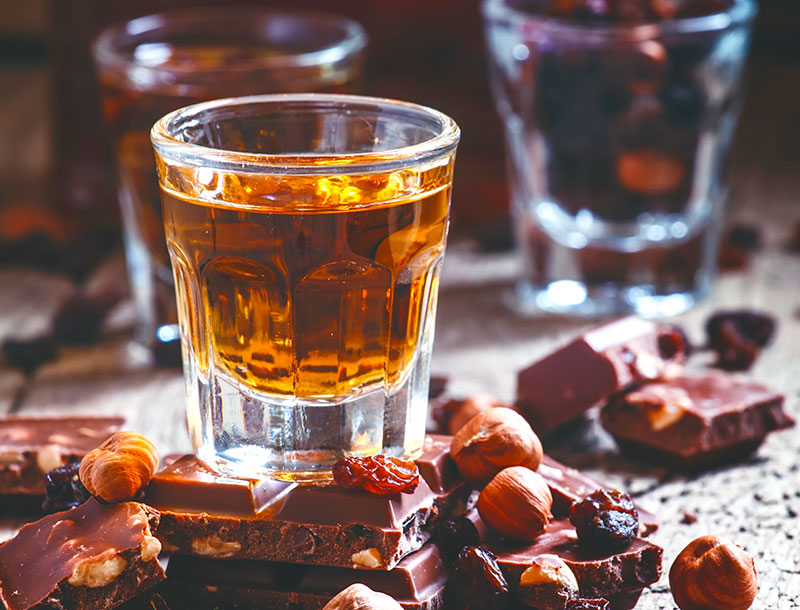 The Tastes of Cartagena: Colombian Rum and Chocolate Tastings
If you've followed your taste buds to Cartagena but haven't yet gone on a rum and chocolate tasting tour, you've done yourself a disservice. Indeed, while Cartagena's culinary creations have become a draw for foodies the world over, it's the combination of rich chocolate and sultry spirits that really engender Cartagena's unique blended heritage. Indeed, this city sits by the Caribbean Sea and because of its location is tied directly to the rum trade—the traditional drink of the islands (and pirates). But because it's also an integral part of South America—with its world-renowned cacao—chocolate is also a Cartagenan cultural touchstone. And it just so happens that these two delectable delicacies pair extremely well with each other.
The Rum
This unique spirit is crafted from sugar cane and aged in barrels of various origins to give it smoky notes that enhance the natural sweetness and smooth mouthfeel that has been a favorite since antiquity. During the reign of the Spanish Empire, rum was the unofficial drink of the Caribbean with sugar plantations and distilleries dotting the myriad islands that make up this unique geographical region.
Each island and each distillery brought some unique quality to the raw materials and processing so that—unlike some other spirits— each rum has its own unique "fingerprint." Everything from the type of wood used for the barrels to the humidity of each aging room plays a part in tempering the rough natural flavor of this strong alcohol and creating a one-of-a-kind experience for each taster.
Indeed, no two rums are alike. That's why a rum tasting tour in Cartagena is the perfect way to sample some of the best. Indeed, our tours not only let you sample some of the most well-known rums in the world—award winners—but also some of the best-kept secrets—rums you won't find anywhere else.
How famous has Colombian rum become? Parce—one of the country's best—swept all entrants in the 2018 New York World Wine & Spirits Competition.
The Chocolate
South America is the home of Cacao—the main ingredient in chocolate. For centuries, royalty among the tribes of the Aztec and Maya were served delicacies made with the intricate flavors teased from this unique "bean." Traditional recipes tended to be on the spicier side with primitive "chocolate" blended with peppers in order to create a drink similar to today's hot chocolate. However, as Europeans were introduced to this delicacy, they added their own twists creating sweeter versions that were traditionally used in baking and as tempting treats themselves.
The journey has now come full circle with Colombia producing some of the finest cacao in the world as well as some of the finest European-style chocolate outside of Switzerland.
Here in Cartagena you'll find chocolate used in everything from traditional Caribbean sweets (like coconut balls) to candy and even cocktails.
Cartagena's Rum and Chocolate Tours
When you stay at any of our luxury vacation rentals in Cartagena, our concierge service can arrange for you exclusive rum and chocolate tasting tours throughout the city. You'll travel to some of the best known restaurants, bars, and patisseries to nosh on sweet treats paired with Colombia's famous potent potable.
The perfect excursion for groups of family, friends, or folks you've met while vacationing here in Cartagena, a rum and chocolate tasting tour can be the perfect beginning or end to a day of adventuring or a night on the town.
Simply give our local Cartagenan concierge a call and they'll arrange everything from travel to and from your destinations as well as the lineup of delectable snacks and savory sips.
Don't let your vacation in Cartagena end without truly experiencing these two cultural icons—rum and chocolate—married together in one decadent afternoon.