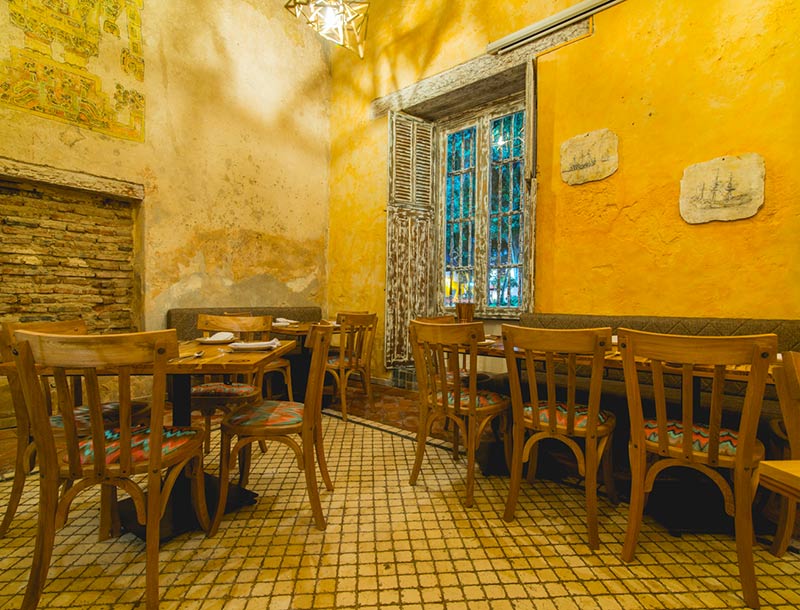 Restaurante Mistura
Restaurante Mistura was born in Medellin and has quickly franchised their wonderful experience across Colombia to Barranquilla and now Cartagena. That means you can experience the amazing food that has had native Colombians raving in this amazing Caribbean vacation destination. And make no mistakes, what made this place so popular to begin with is the food. While it doesn't look like anything special, it tastes amazing. So much so that Restaurante Mistura in Cartagena has become a favorite of locals and travelers alike.
Looks Can Be Deceiving
Judging by looks alone, Restaurante Mistura offers an experience very similar to those you'd find at pretty much any restaurant in the Walled City of Cartagena. The atmosphere is dominated by distressed woods, "authentic" tiling, and bright Spanish Colonial colors. The dining space is built to look as if you're stepping back into the city's past. And while the décor isn't exceptional, it does help to create a relaxed atmosphere that unconsciously sets you up for a fun experience.
This almost kitschy décor, you might think, is the hallmark of a restaurant that caters to people vacationing in Cartagena. But when you look e a little closer, you can spot the differences that make this restaurant something special.
Indeed, if you take a look around on a crowded night you'll spot a ton of local Cartagenera (Cartagenero). They've come for the food—which is so authentically Colombian that it's been stripped of all the gastropub trappings and deceptive flair other eateries rely on. Indeed, several reviewers on trusted sites like Trip Advisor were shocked by the contradiction of what the offerings tasted like when compared to how they were plated.
Those local Cartagenans have also come for the atmosphere—which comes alive when the live local bands come out to play.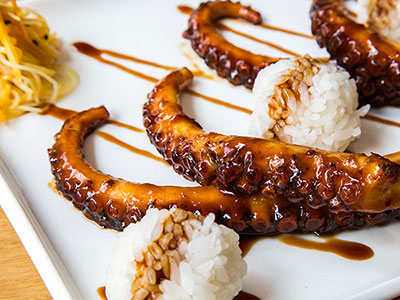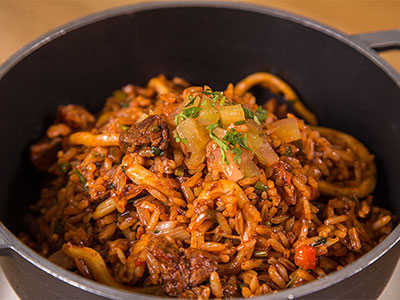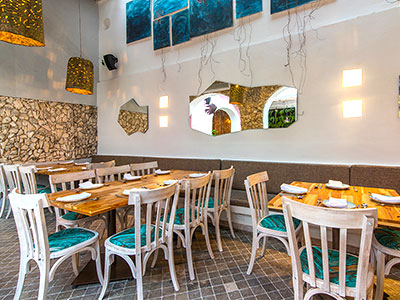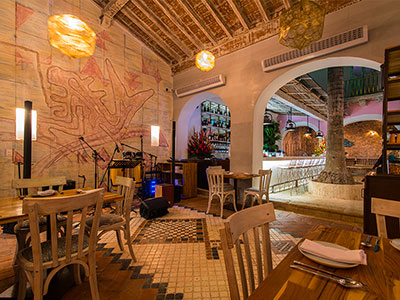 The Menu
You won't find anything too extreme on Restaurante Mistura's menu. There aren't dishes which blend multiple ethnicities or any that use crazy ingredients. What you will find, however, is excellently prepared food that relies on simple, traditional ingredients you'll find anywhere in Colombia. And while—on the surface—these simple ingredients may seem to present a bland experience, you'll be delighted by how the artful combination of these basic ingredients has resulted in extremely tasty dishes like:
• Mango ceviche
• Seafood and rice
• Octopus
• Vanilla cake and arequipe
This Hip Spot is Hard to Get Into
However, because the food is so good and attracts so many locals and vacationers alike, Restaurante Mistura in Cartagena has become a bit hard to get into. Indeed, if you don't make reservations, you'll probably end up eating elsewhere. So if you want to try some of the best (and most authentic) food in Cartagena while you're visiting, call ahead.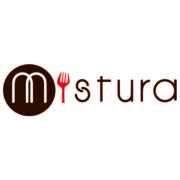 You can call +57 (5) 6767605 for reservations or visit their website to make them online.
Need help with reservations? When you stay at any of our exclusive vacation rental homes in Cartagena, our complimentary concierge service can help you snag those last-minute dinner reservations with one phone call.