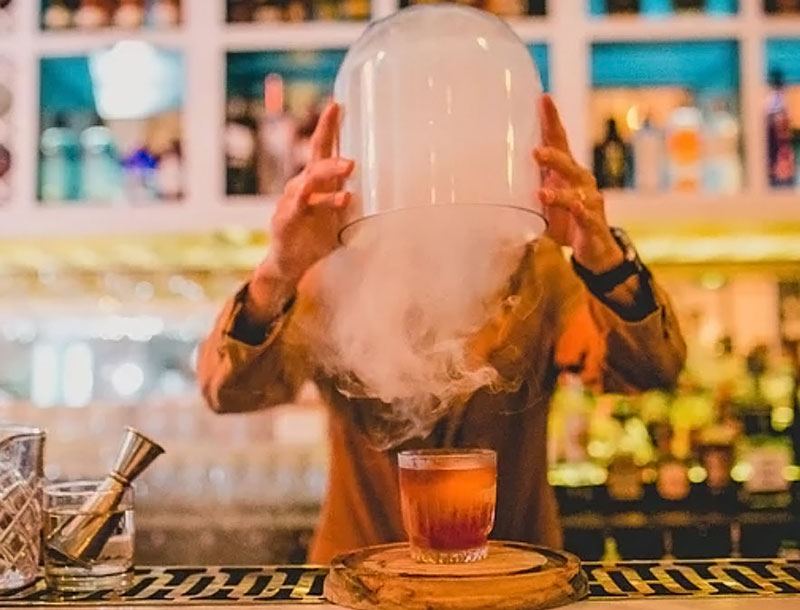 One of the Best Restaurants in Colombia
It's no secret that Cartagena has quickly become a haven for foodies. The number of spectacular restaurants and tiny bistros in the city has multiplied to where the city itself has become a vacation destination for people who love food. But if you're struggling to choose the best restaurant in Cartagena, you'll not have an easy time of it. With so many options available to you in so many styles with so many influences from around the world, picking just one is almost impossible. However, I would suggest checking out Restaurant Lobo De Mar. Not only has this little seafood restaurant been nominated repeatedly for best restaurant in Cartagena, but some people also considered it one of the best restaurants in all of Colombia.
An Enigma Wrapped in a Colombian Menu
Restaurant Lobo De Mar in Cartagena is not unlike many of the other restaurants in the city in that it takes fresh and readily available ingredients (like fish straight from the sea) and combines them in ways that are at once authentic to Colombia and excitingly different at the same time. Indeed, the owner bills Lobo De Mar as a restaurant offering world flavors influenced by Mediterranean cuisine. That in itself should be enough for you to call for a reservation, but if it isn't read on.
Many people vacationing in Cartagena hear about Restaurant Lobo De Mar too late and only get to eat here once. Worse yet, they stumble upon Lobo De Mar by mistake toward the end of their Cartagena vacation. Take a tip from us and check out this place as soon as you land and prepare to come back for more. (Lobo De Mar is open for lunch and dinner seven days a week!).
You'll find an elegant yet laid back setting that many describe as "funky" and "fun." But the dining experience matches (if not surpasses) the fine dining you'll find in other world-class destinations like London and Japan but at a fraction of the price.
Indeed, while these elegantly crafted cocktails, appetizers, and main courses are artful and exquisite, the average price for an à la carte option is roughly 90,000 COP (about $30 USD).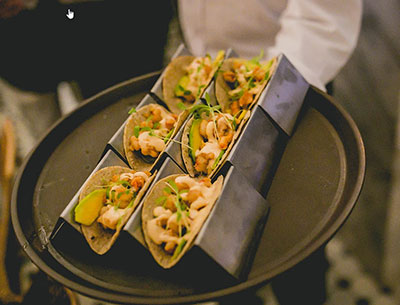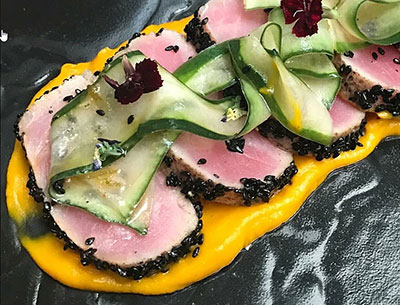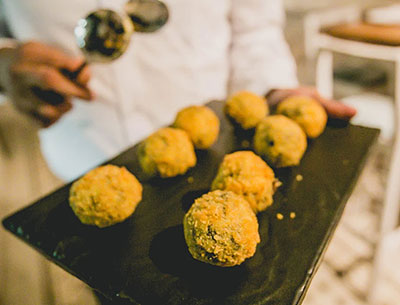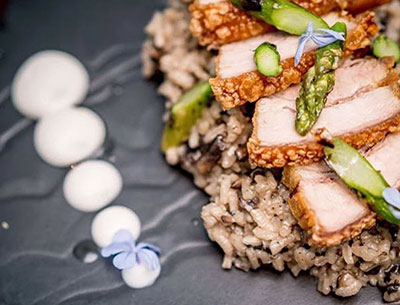 The Menu
The menu at Lobo De Mar is primarily fish-based with multiple dishes you'd expect to find in one of the best restaurants in Cartagena (including ceviche—of course).
However, there's a little something for everyone and the unique pairings and delightfully artistic plating makes every meal a true experience.
Take if from diners who discovered Lobo De Mar for themselves. Here are some fan favorites:
• Octopus tacos
• Fresh bao-buns
• Fish croquettes
• Tuna tartar
• Stuffed octopus
• Samarones con morcillia
• Sea bass in green Thai curry sauce
• Pancetta and fideuá
• Skirt steak—for beef lovers
And if you want to try them all, go for it! While Lobo De Mar isn't strictly a tapas joint, many of the dishes are served as small plates, perfect for sharing and sampling.
Whatever you do, don't forget the imaginative cocktails featuring herb and spice infused liquors in unique combinations.
Where to Find Restaurant Lobo De Mar
Restaurant Lobo De Mar: Centro District on Calle del Santísimo #8-15 in Cartagena
How to Reserve a Table Restaurant Lobo De Mar makes reservations easy. You can either call +57 318 6150434 at least two days prior to your desired reservation or simply let our Concierge team take care of it!