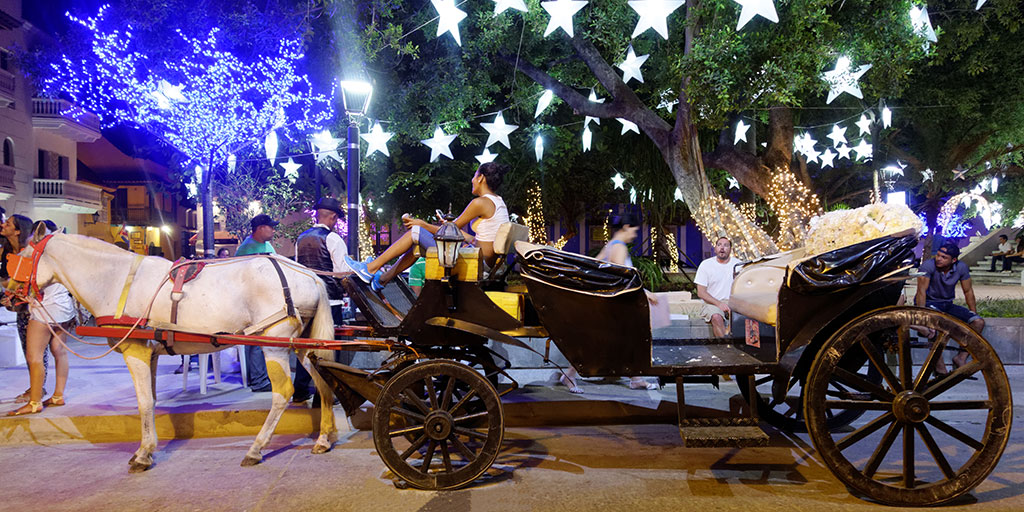 Plaza Fernandez Madrid in Cartagena
Named after the statue of Jose Fernandez Madrid that stands at the center of the shaded park, Plaza Fernandez Madrid is yet another one of the adorable little green zones tucked away throughout Cartagena. It's a wonderful place to have drink, grab an afternoon meal, or simply sit and watch the live entertainment that flows through the square on any given day.
The History of Plaza Fernandez Madrid
Fernandez, the man, was a doctor of law and medicine and former attorney general of Cartagena during the revolution of 1810. Considered a national hero he spent nearly a decade in exile in a foreign land. During that time he wrote much, including poems that are now considered national treasures by the people of Cartagena.
The park named in his honor is unlike many of the other plazas in Cartagena because this one is a little less crowded, a little more brightly lit at night, and a little more friendly to folks vacationing in Cartagena who want to experience the city like a local without being hounded by street vendors (though you will still find some here).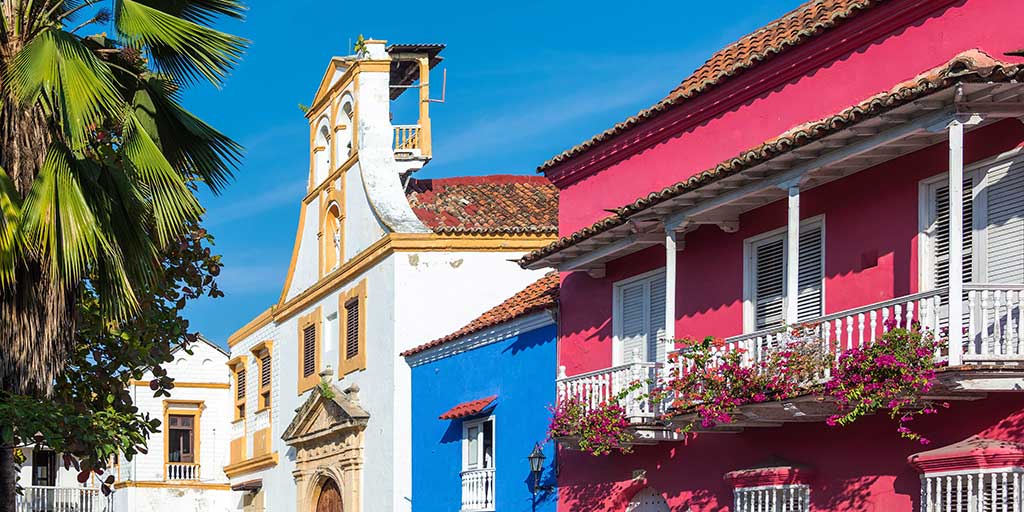 Entertainment and Dining in Plaza Fernandez Madrid
This lovely old plaza in the heart of Cartagena always has a lot going on day or night. From shady spots to sit during the day to outdoor seating at all of the bars and restaurants around the park there are plenty of opportunities to put your feet up for a bit and take a breather while you're exploring historic Cartagena. And you don't have too far to go when it's time to set out again—Santo Toribio Church sits at the edge of the square. It's the newest church inside Cartagena's Walled City . . . built in 1666!
Most times you'll also find some form of live entertainment in the square—either buskers and/or dancers set up on the sidewalks playing for their daily bread or scheduled entertainment at one of the eateries in the area. If you prefer people watching, there are plenty of opportunities for that as well!
One interesting tie to Cartagena's literary heritage: acclaimed author Garcia Marquez made this plaza home to Florentino Ariza in his best-known novel "Love in the time of Cholera."
2016 Facelift and Refurbishment
This little plaza has always been a quaint little place but in recent years many of the buildings around the plaza had gone vacant leaving little to attract international visitors. However, at the beginning of 2016, a major facelift brought life back to the square in a big way. There was an extensive refurbishing of the park at the heart of the square and many of the businesses at the edge reopened under new management.
Now the restaurants and bars come alive with locals and travelers alike sneaking a quick respite from the Caribbean heat or enjoying a cocktail before moving on to even more exciting destinations throughout the city. Plaza Fernandez Madrid has even become a bit of a dining destination for vacationers because the available variety of food means you never have to eat the same thing twice.
Vacation Like a Local
Experiencing everything at street level is truly the best way to take in this historic Caribbean city. You don't have to break that spell by staying in a cookie cutter hotel. We offer a wide array of luxury vacation home rentals in and around the Walled City of Cartagena so you can vacation like a movie star. These exquisite locations put you within walking distance of almost all the historic sites, hot nightlife, and exceptional eateries in Cartagena. Plus our complimentary concierge service makes creating unforgettable experiences effortless.
Map of Old City Cartagena
Contact us today to book your luxury vacation rental home in Cartagena.