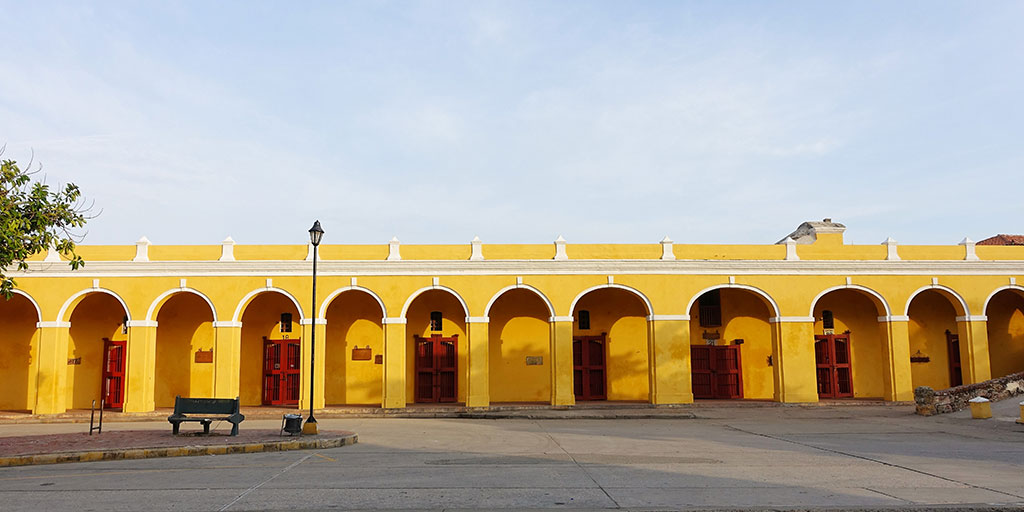 Las Bóvedas (The Vaults) in Cartagena
Las Bóvedas (or the Vaults) is really a single complex of 23 individual storerooms (or dungeons depending on your point of view) built between 1792 and 1796. The 47 arches and 23 domes were dreamt up by Antonia de Arevalo, an engineer who was charged with completing the extensive fortifications of the city of Cartagena after the English attack of 1741. Arevalo was also responsible for the construction of the massive Castillo San Felipe de Barajas that can be seen towering over Cartagena like a benevolent protector. The Vaults sit within the historic City Wall itself (which is as deep as 15 meters in this particular location) and stretch between fort Santa Clara and fort Santa Catalina.
It's hard to reconcile the bright and lively colors you see here with Las Bóvedas's checkered history. Originally designed as military cells, these vaults were last major construction project of the Spanish Colonial era in Cartagena. Intended as storerooms (for both munitions and foodstuffs) they were constructed to exacting specifications and of the stoutest materials. Unfortunately for some, that strength served a darker purpose in later years.
Las Bóvedas were turned into prison cells during the civil war era that ripped Colombia apart in the 19th century and remained as such during the short lived republican era. Those insurgents and political prisoners jailed inside these brightly-colored walls faced grueling conditions and were often forced to stand in knee-deep seawater during high tides.
Today Las Bóvedas have taken on a new life as bustling marketplace featuring unique showcases for local artisans and craftspeople selling simple handmade tchotchkes and "touristy" souvenirs like tee shirts, leather goods, beaded jewelry and the like. While the goods for sale here aren't of the highest quality, the prices can be a little inflated as Las Bóvedas is a popular stop for cruise ship passengers. However, The Vaults of Cartagena are still an excellent place for travelers to find some inexpensive yet authentic piece of Cartagena they can bring back to friends and family at home.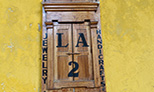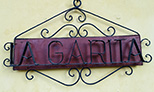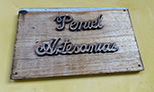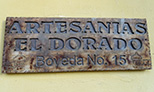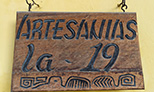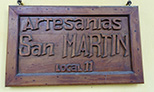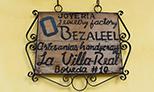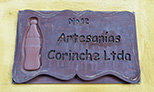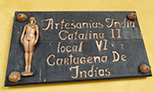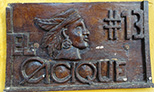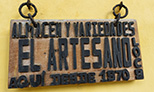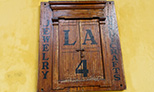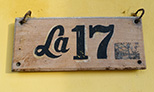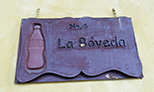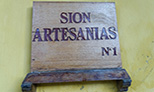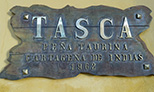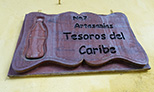 The real draw isn't the souvenirs, it's the architecture. The golden-colored arches seem to stretch for miles as you approach Las Bóvedas. It's not hard to picture armed patrols strolling atop the structure keeping an eye on both the city of Cartagena and the Caribbean Sea. You too can walk that same path as the roof of the building is open to the public and provides an excellent vantage point to gaze out onto the harbor.
While Las Bóvedas is likely just a stopover on your sightseeing tour of Cartagena, the history of the place still calls across the centuries to thousands of visitors every year.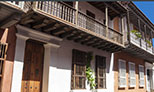 Old Colonial Street
in the Old City of Cartagena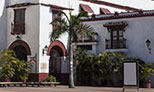 Antiguo Convento de San Francisco
Antiguo Convento de San Francisco in Cartagena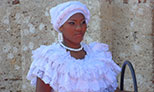 Palenquera Fruit Seller
There are plenty of places to get traditional fruits and Sweets from Vendors on the streets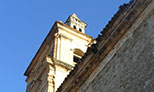 San Pedro Claver
Towers and Clock