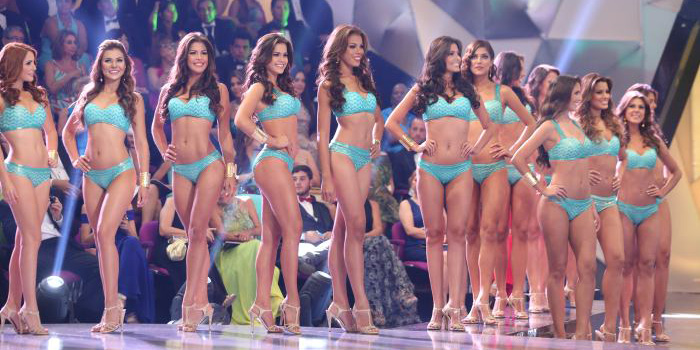 Colombia's National Beauty Pageant
Every year during the second week of November Cartagena fills with the most beautiful women in all of Colombia. The National Beauty Pageant brings women from every corner of the country to compete for the Queen's Crown and the right to represent Colombia in the Miss Universe Pageant. They bring with them A-List stars from all over the world and the city transforms into a days-long party that stretches from one club to the next.
The Beauty Pageant Itself
This 81-year old tradition pits woman against woman and features eye-catching events likes the Batalla de Flores (Battle of the Flowers) during which contestants ride floats through the streets of the city and the Desfile de Ballerenas (Parade of Ballerinas) when they take to the high seas (or at least the harbor in Cartagena) and showcase their beauty on boats.
The swimsuit competition, arguably one of the most exciting and eye-appealing in the world, takes place around the pool at the Hilton. Dozens of sexy women clad in tight, form fitting suits showing off the bodies they've worked so hard to sculpt.
While many think of Cartagena as an "historic city," it takes full advantage of modern technology during this celebration of the glory of Colombian women, broadcasting the event live to giant flat screens throughout the Walled City of Cartagena and the world beyond.
Celebrity Spotting in Cartagena
Cartagena is already a vacation destination for some of the top celebrities in Hollywood and beyond but this time of year is perfect for a little extra special celebrity spotting! At night the Clubs in Cartagena come alive with wild all-night parties populated by A-List celebrities from all over the world. Many venues completely sell out and are rented for private functions with only the lucky being invited inside.
Don Juan offers an eclectic mix of Caribbean bistro-style food in an elegant yet casual restaurant where the focus is definitely on the eats. Still, a set of doors can't stop this party from spilling into the streets and to the clubs just a few steps down the cobbled roadways. Keep your eyes open (and your cameras handy).
Beauty Pageant Past Winners
Carved in the pavement under the arches in Plaza de Bolivar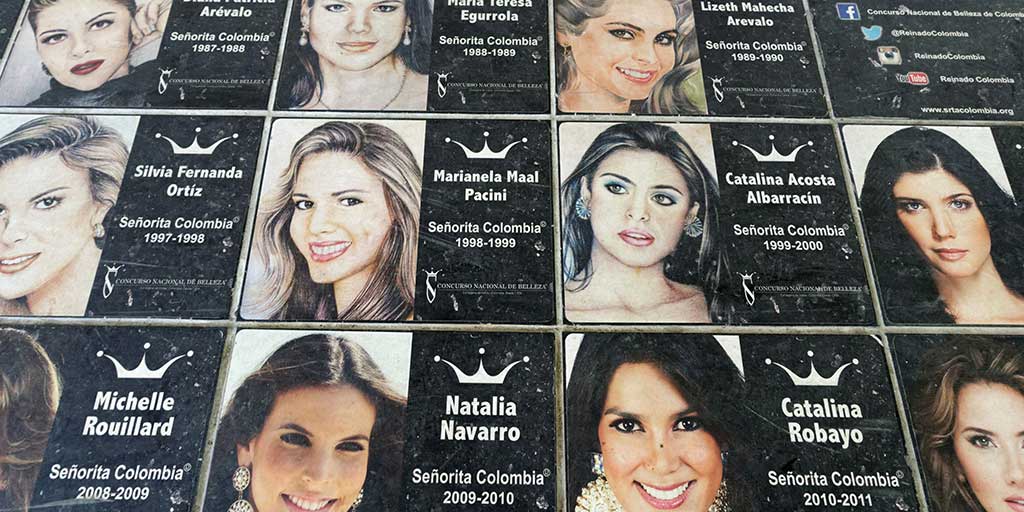 The Social Commitment of the National Beauty Pageant
However, the Colombian National Beauty Pageant in Cartagena isn't all about the all-nighters and sexy singles showcasing amazing attire. Money collected during the parades held in the city goes to organizations throughout Colombia that benefit the less fortunate including orphans, the elderly, and disaster victims.
If you enjoy a wild party atmosphere or simply want to see some of the most gorgeous women on the planet with your own eyes, November is the month to visit Cartagena.
Official Facebook Concurso Nacional de Belleza de Colombia
Official Website Concurso Nacional de Belleza de Colombia