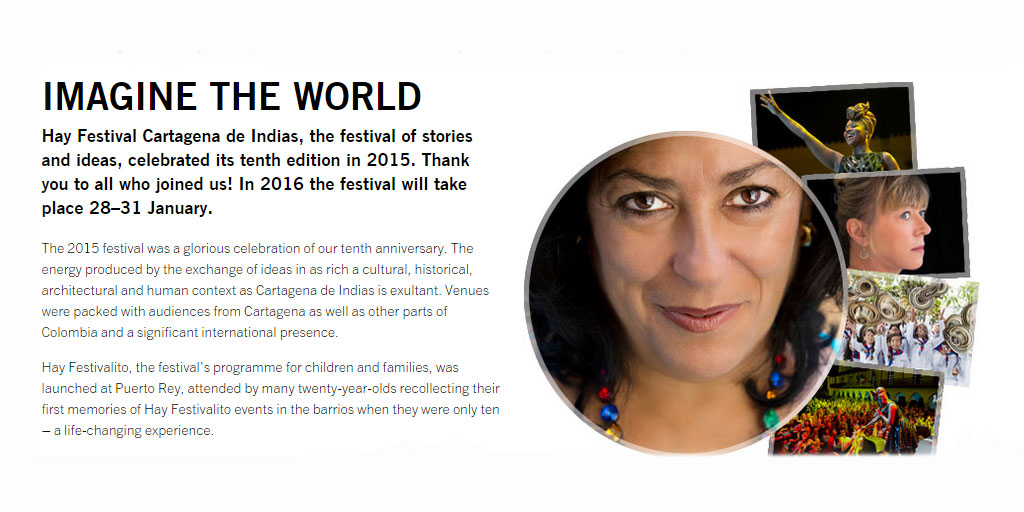 The International Hay Festival – Cartagena's "Festival of Ideas"
During the last weekend of January (the 28th – 31st in 2016) Cartagena will play host to myriad thought leaders from around the globe–interesting, well-known, and controversially outspoken individuals who have left their indelible fingerprints on the world. The Hay Festival, if you're not familiar, is a travelling show designed to promote ideas across nations and has grown in popularity every year since its inception. In 2016 there will be over 90 writers, philosophers, activists, and artist from all walks of life coming to Cartagena from the far corners of the earth to share their experiences and showcase their art.
For four days festival attendees can see performances from internationally renowned musicians like experimentalist Brian Eno and Seu Jorge (who triumphantly climbed from poverty and homelessness in his Brazilian favela to champion the rebirth of Brazilian pop samba).
Writers, Authors and Nobel Peace Prize Winning Activists
Writers, authors, and activist of all sorts will be giving inspirational and insightful speeches throughout the weekend as well. Popular authors like Almudena Grandes (Las edades de Lulú, Castillos de cartón Tusquets) Helen Fielding (Bridget Jones's Diary) will present side by side next to world thought leaders like J.M.G. Le Clézio (Nobel Prize winning author whose work explores "humanity beyond and below the reigning civilization") and Jody Williams (Nobel Peace Prize winning activist most well-known for her work banning anti-personnel landmines).
Though not a film festival, The Hay Festival in Cartagena also brings out some of the best and most forward-thinking (some would say controversial) filmmakers around. This January you can attend special presentations by Stephen Frears (High Fidelity, The Queen, Philomena), Sergio Cabrera (La estrategia del caracol, Perder es cuestión de método), and Lucia Puenzo (The Fish Child, XXY).
Tickets
Tickets for the Hay Festival in Cartagena go on sale December 1st on the official Hay Festival website–so there's plenty of time to book your travel accommodations and find the perfect luxury villa for you and your friends. The tickets will also be available at various other ticketing locations in the coming months so you can pick yours up in person.
To learn more about this year's Hay Festival in Cartagena (including a complete list of this year's honored guests), visit the Official Hay Festival Website.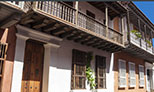 Old Colonial Street
in the Old City of Cartagena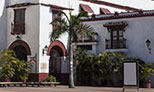 Antiguo Convento de San Francisco
Antiguo Convento de San Francisco in Cartagena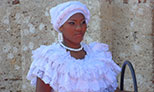 Palenquera Fruit Seller
There are plenty of places to get traditional fruits and Sweets from Vendors on the streets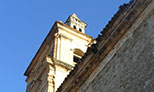 San Pedro Claver
Towers and Clock