Dive Into the Arts with Cartagena's El Corredor Cultural
Cartagena has turned the last Friday of every month into a celebration of the local arts scene with the creation of the El Corredor Cultural—a free to the public "alternative entertainment" event. From 5PM until 7PM local musicians, graphic artists, and dancers take to the walls of Cartagena's old Walled City to showcase their incredible creativity to the delight of vacationers and locals alike.
This juxtaposition of Cartagena's solid historic foundations alongside its rich and thriving cultural life perfectly sums up the city as a whole. It is at once an indispensable piece of Latin America's past and a lightning rod for its modern cultural renaissance. Encompassing Spanish Colonial, African tribal and Caribbean influences with a modern twist, the art scene in Cartagena is unlike that found anywhere else in the world.
Each month El Corredor Cultural features a different theme. Previous exhibitions have included indigenous music (including salsa and champeta), hip-hop, graphic arts in various styles, and traditional and modern dance. With such a wide variety of fresh young talent, the show never gets old and every time you look there's always something new and exciting to pull you in a little deeper.
Created and led by the Workshop School Cartagena de Indias (in association with Cuidad Movil Centro Cultural), El Corredor Cultural was designed from the beginning to be a sort of introduction to Cartagena's rich and varied artistic soul for locals and travelers alike. The goal of the program is to broadcast the talent of young individuals to international visitors and increase the draw and appeal of Cartagena as a cultural hotspot in Latin America.
While the program changes regularly you can expect to see beautiful art by talented painters and sculptors, hear unforgettable music performed by young artist, and even tastes some exquisite offerings from local chefs.
If you're planning on spending some time in Cartagena's Walled City, make sure to carve out some for El Corredor Cultural. And be sure to bring a camera to record these once-in-a-lifetime exhibitions because next month El Corredor Cultural will be all new!
For more information (including scheduling) visit the Cuidad Movil Centro Cultural website.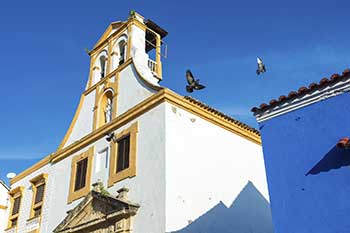 Iglesia Santo Toribio
In the highly desirable San Diego District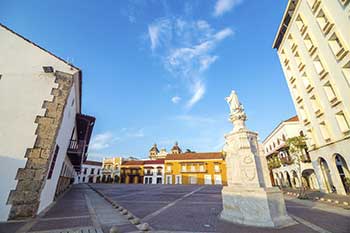 Plaza De La Aduana
One of the larger Plaza's in the Old City Walls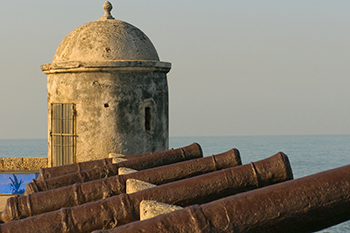 Cartagena Old City Wall
Built in the 16th Century and still an impressive reminder of days gone by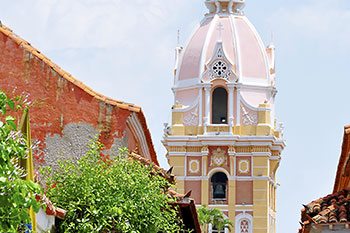 Cathedral Cartagena Colombia
In the Center of the Old City Walls