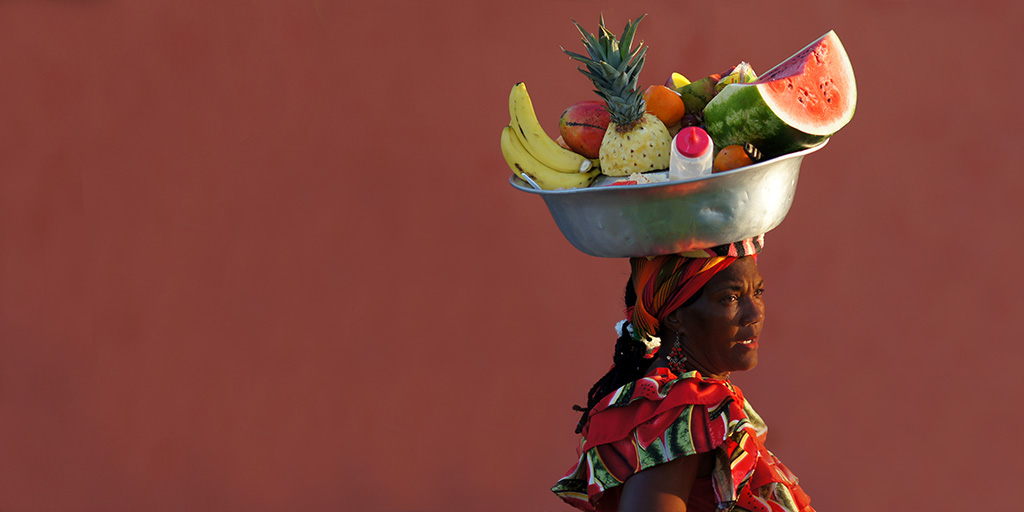 Cartagena: A Traveler's Destination of Choice
Cartagena Colombia (Cartagena de Indias) has rapidly shed its old image and become a destination of choice for world travelers. The city offer such an intoxicating blend of natural beauty, cultural creativity, and historic "presence" that it attracts not only wealthy and well-to-do Europeans, Colombians, and Americans (who expect top-tier service and elegance) but also shines like a beacon to the new wave of bohemian traveler who prefers a more authentic experience.
Located on Colombia's Caribbean coast, Cartagena's long and storied history is told in the Spanish Colonial architecture, the multicultural blend of ethnicities, the deep rooted artistic expression, and culinary adventurism evident on every street corner. Come find out what Cartagena has in store for you.
Small City—Deep History—Progressive Outlook
Cartagena was founded in 1533 and ruled by the Spanish Empire for 275 years before earning independence on November 11, 1811. This European touch is evident in the stunning Colonial architecture displayed along every street (Calle) and around every corner (esquina). Nowhere is this more evident than in Cartagena's old Walled City. Built to protect the Spanish interests from pirates and invaders, the massive wall structure now encompasses the true heart of Cartagena. Inside you'll find some of the oldest buildings in the city as well as some of the most culturally important locations anywhere in Colombia.
But Cartagena isn't dwelling in the past. This city of the world has always been a metropolitan blend of cultures from around the globe and it's no different today. Here you'll find converted Colonial mansions owned by European investors, boutique hotels redesigned by famous Spanish architects, restaurants boasting world cuisine alongside local favorites, international cultural festivals bringing though-leaders from around the world, and visitors from every corner of the Earth.
Cartagena even draws A-List celebrities, political world leaders, cultural icons, and artistic luminaries to this quaint Caribbean venue.
It's all a part of a very forward-thinking outlook that has helped propel Colombia as a whole into the future and has once again made it a gem among South American destinations.
The Only Risk is Wanting to Stay
When you get a taste of the laid back life in Cartagena you simply won't want to leave. From diving in the waters surrounding the Rosario islands to exploring historic Spanish cathedrals, forts, and monasteries to living the local nightlife in the bars and salsa clubs in Getsemani, to sampling the tasty global fare offered around the city—there's nothing in the world quite like it.
With nearly everything you need within walking distance, you can pack as much (or as little) as you want into one vacation.
Come to Colombia and embrace the friendly and vibrant family-oriented culture. Explore the ancient and the Avant-Garde in the same day. Experience the amazing things this little City by the sea has to offer and learn what those who have come here before already know: the only risk is wanting to stay.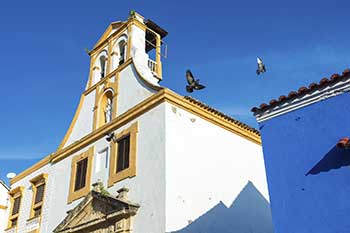 Iglesia Santo Toribio
In the highly desirable San Diego District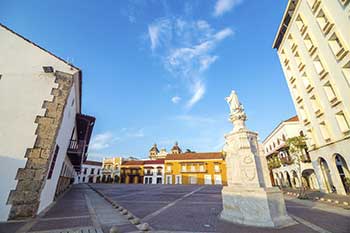 Plaza De La Aduana
One of the larger Plaza's in the Old City Walls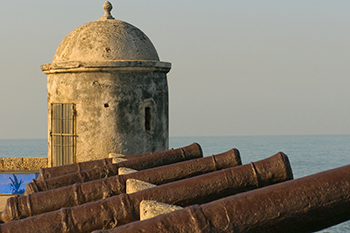 Cartagena Old City Wall
Built in the 16th Century and still an impressive reminder of days gone by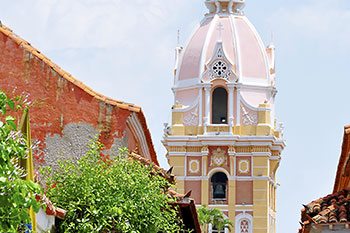 Cathedral Cartagena Colombia
In the Center of the Old City Walls