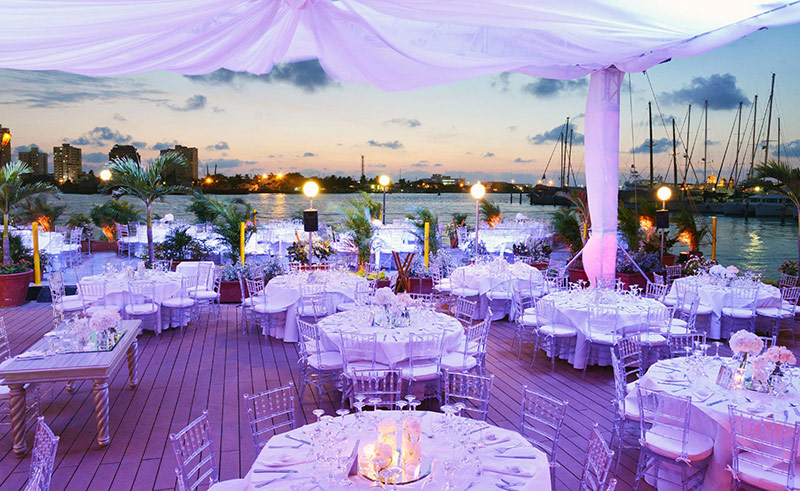 Traditional Elegance in an Amazing Restaurant Setting
If you're looking for a bit of traditional elegance in Cartagena, Club de Pesca Restaurant is the place for you. Built in 1956 atop Fort San Sebastian del Pastelillo (itself built in the 1700s), this restaurant takes full advantage of the gorgeous views and amazing open-air ambiance of its location. And, unlike many of the younger, trendier restaurants, this place has dialed in on a theme and a menu that have worked in harmony for decades to make Club de Pesca the hot spot for visitors and locals alike who want to have an elegant meal in an amazing location.
The location of Club de Pesca is the key to its lasting success. Right at the water's edge, Club de Pesca brings patrons out into the open air of Cartagena's busy harbor to enjoy traditionally crafted seafood meals surrounded by the ocean. In fact, Club de Pesca is one of the few restaurants in the city that has a private dock of its own so your dinner party can arrive on a chartered yacht.
Club de Pesca's Iconic Menu Still Delights
The menu is something of an icon in Cartagena. There have been very few changes over the years but the offerings are so exceptional that people keep coming back to enjoy them year after year. You'll find fish-based favorites like octopus carpaccio, Colombian ceviche, and hearty seafood stews all plated with a flair that makes them as visually stunning as they are tasty.
But what's a good fish dish without an excellent wine to go with it? Club de Pesca has one of the most eclectic collections of wines in Cartagena, offering Chilean, Argentinian, Italian, and Spanish creations that pair perfectly with every meal. Having trouble deciding? Many of the wait staff have been with Club de Pesca Restaurant for years (some even decades or longer) and know the menu and wine offerings inside and out. Not only can they recommend the perfect dish for whatever you're in the mood for, but they'll also deliver it with a smile and keep you pleasantly entertained while you eat as well.
Speaking of entertainment, Club de Pesca offers live music every weekend with a rotating stable of talented artists who perform in a variety of styles from jazz to salsa to bossa nova.
Weddings and Special Events in Bayside Exclusivity
If you're in town for a very special occasion or are planning a destination wedding in Cartagena, Club de Pesca Restaurant has hosted hundreds of memorable gatherings since its inception in 1958. You can choose from inside seating, open-air seating on the pier, outdoor seating on the restaurant's extensive grounds, or any combination of the three. For weddings and other special events, the space is configurable to hold 200 people comfortably with the option of extending the seating space for up to 300 people.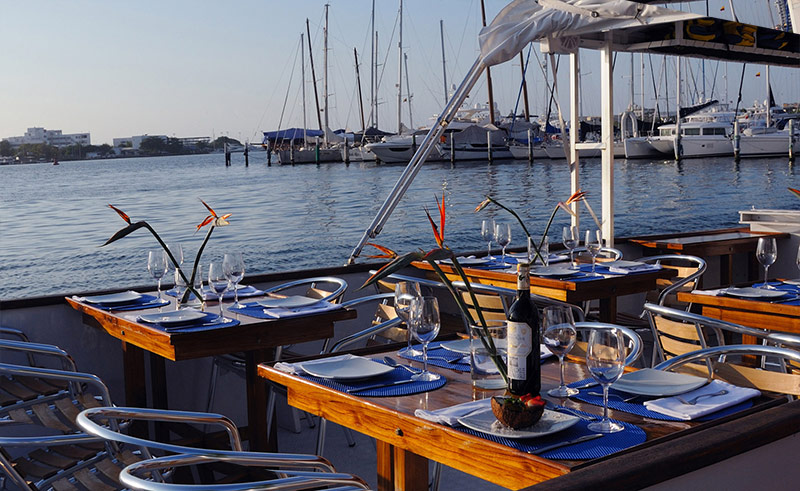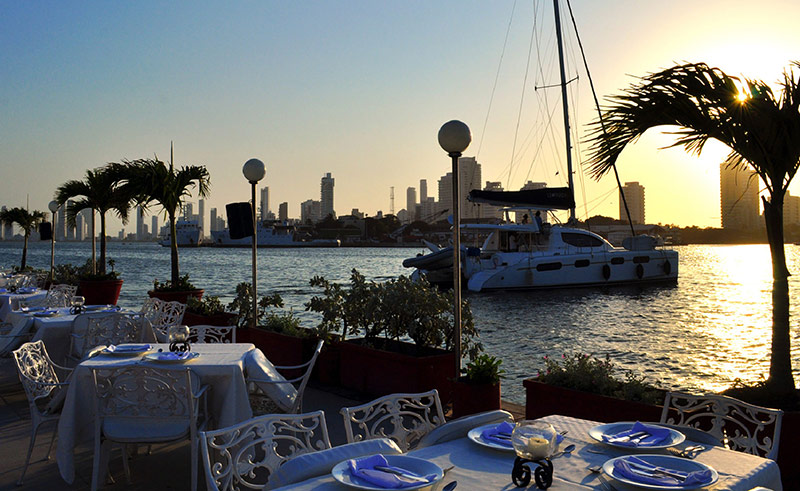 Club de Pesca Restaurant Reservations are a Must
As you might expect, because of its exclusivity and high demand, Club de Pesca can be a bit difficult to get into. Reservations are recommended for dining and special events must be booked well in advance.
For reservations call (57 5) 651 7400 – 321 727 9856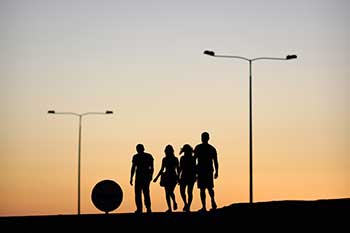 Cartagena Old City Wall
Walking around the wall at sunset. Amazing. A must do!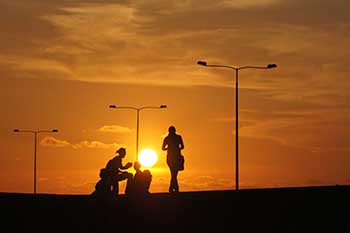 Sunset in Cartagena Old City Wall at Sunset
Friends gathering to watch the sunset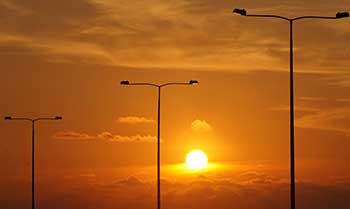 View from Cartagena Old City Wall at Sunset
Optical Illusions at Sunset in beautiful Cartagena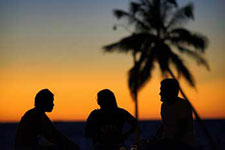 Old City Wall at Sunset
Chilling by Cartagena Old City Wall at Sunset