Casa Luna
4 Bedroom (Sleeps 8)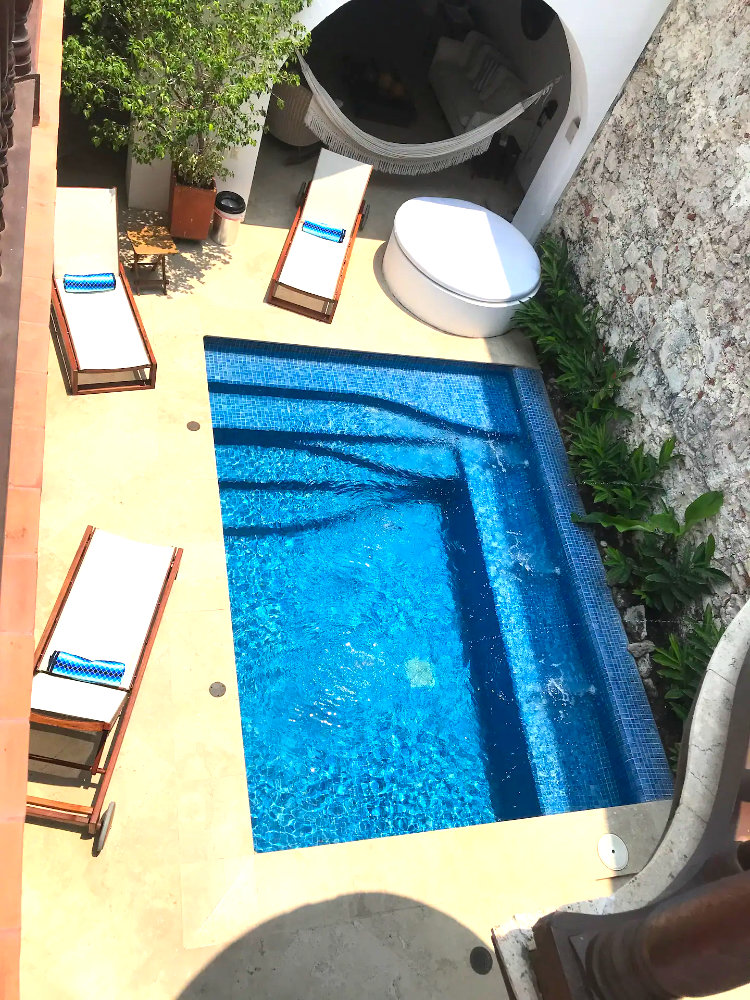 Welcome to your next unforgettable getaway in Cartagena, where tradition meets modern comfort. This splendid colonial house, characterized by its spaciousness and airy ambiance, serves as the perfect retreat for families or groups of friends. Delve deeper into the amenities and features that await you:
Spacious Interiors: The house is designed with wide-open spaces, promising a free and unhindered movement throughout the home. The high ceilings add to the expansive feel, creating a soothing and open environment to relax in.
Elegant Decor: The interiors are a perfect blend of traditional and contemporary styles, with comfortable furnishings that invite relaxation. The tasteful artwork that adorns the walls adds a touch of elegance and cultural depth to the living spaces.
Fully Equipped Kitchen: Culinary enthusiasts will appreciate the well-equipped kitchen, complete with modern appliances and ample counter space. Whether you're preparing a family meal or entertaining friends, the kitchen serves as the heart of the home.
Accommodation: With four bedrooms, the house comfortably accommodates up to 8 guests. It is an ideal setting for a large family or a group of friends looking to create cherished memories in the historic city of Cartagena.
Choose this colonial house as your home away from home for an unforgettable stay in Cartagena, where every detail is crafted to ensure comfort and luxury. Book your stay now and embrace the vibrant culture and history of this beautiful city.
Arrival time is 3:00 pm and check out is at 12:00 pm. We are happy to accommodate if you arrive before 3:00 pm, as long as the house is available.
Booking confirmation requires a deposit of 50% low season and 100% high season of the total rent.
Refundable Security Deposit of $2000.00 required with booking confirmation.
We will be able to help you pre-stock your fridge before arrival if you would prefer.
Min 3 days
Jan 19 – Mar 27
Apr 06 – Jun 11
Jul 13 – Oct 29
Nov 17 – Dec 22
Min 7 days
Dec 23 – Jan 18
Mar 28 – Apr 05
Jun 12 – Jul 12
Oct 30 – Nov 16