Casa Lamar
5 Bedroom (Sleeps 12)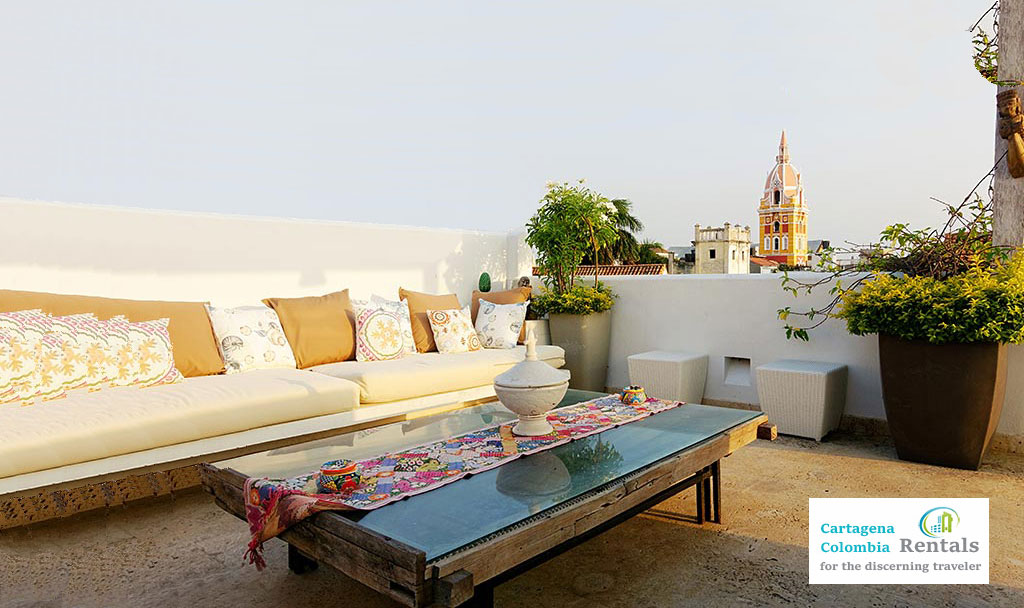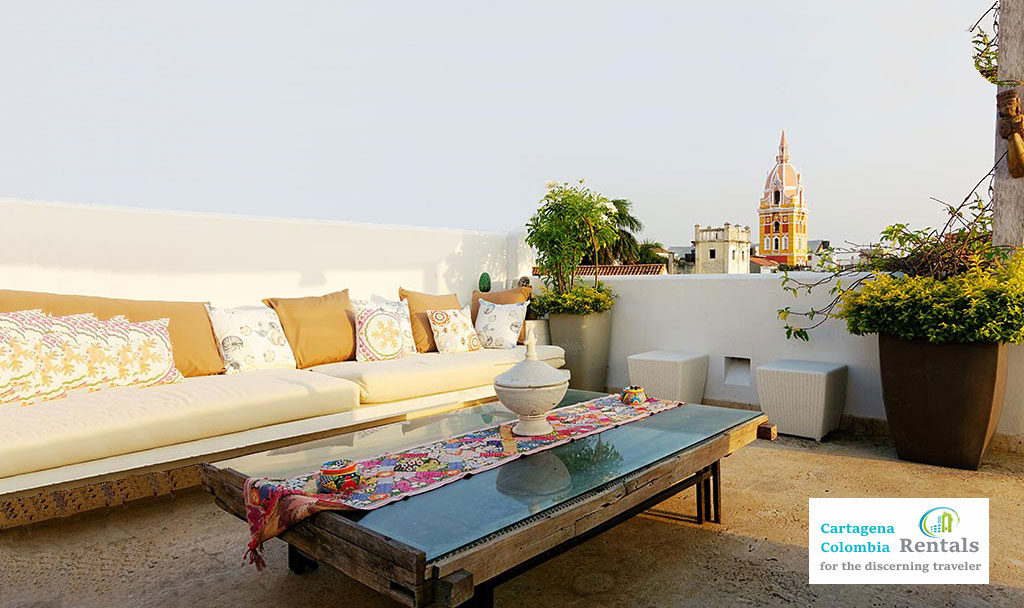 Casa Lamar, a stellar property nestled at the heart of Cartagena's old city, offers a sublime blend of historical allure and modern comforts. Just a few minutes' walk from the major historical attractions, it stands as a sanctuary of relaxation and luxury. Here's what you can look forward to during your stay:
Centrally Located: Positioned right in the center of the old city, Casa Lamar promises easy access to all main historical attractions, allowing you to immerse yourself in the rich history and vibrant culture of Cartagena.
Luxurious Accommodation: The property boasts 5 beautifully appointed bedrooms, offering ample space and comfort for all guests. The inclusion of an elevator that facilitates easy access to the second floor is a testament to the thoughtfulness in design and convenience.
Multiple Dining Areas: Catering to different moods and preferences, Casa Lamar offers a variety of dining areas. Whether it's a casual breakfast in the central spacious area, a formal meal in the dining room, a leisurely meal by the rooftop pool, or a rooftop dining experience with stunning views of the old city, the options are plenty.
Rooftop Pool with a View: The property features a rooftop pool that not only provides a refreshing escape but also offers mesmerizing views of the old city, adding a touch of magic to your swim.
Premium Service: To make your stay as comfortable and hassle-free as possible, Casa Lamar provides the services of a dedicated housekeeper and a butler. Guests looking for culinary delights can inquire about the availability of a cook or chef to cater to their dining preferences.
Experience the grandeur of Cartagena with a stay at Casa Lamar, where history meets luxury, and every moment is steeped in elegance and comfort.
Arrival time is 3:00 pm and check out is at 12:00 pm. We are happy to accommodate if you arrive before 3:00 pm, as long as the house is available.
Booking confirmation requires a deposit of 50% of the total rent. The remaining 50% to be paid 60 days before arrival. New Year's Rates are higher. See Calendar
Refundable Security Deposit of $500.00 required with booking confirmation.
Daily maid service is included in the rate at Casa Lamar.
We will be able to help you pre-stock your fridge before arrival if you would prefer.
Min 3 days
Jan 19 – Mar 27
Apr 06 – Jun 11
Jul 13 – Oct 29
Nov 17 – Dec 22
Min 7 days
Dec 23 – Jan 18
Mar 28 – Apr 05
Jun 12 – Jul 12
Oct 30 – Nov 16