Casa Ruffo
3 Bedroom (Sleeps 6)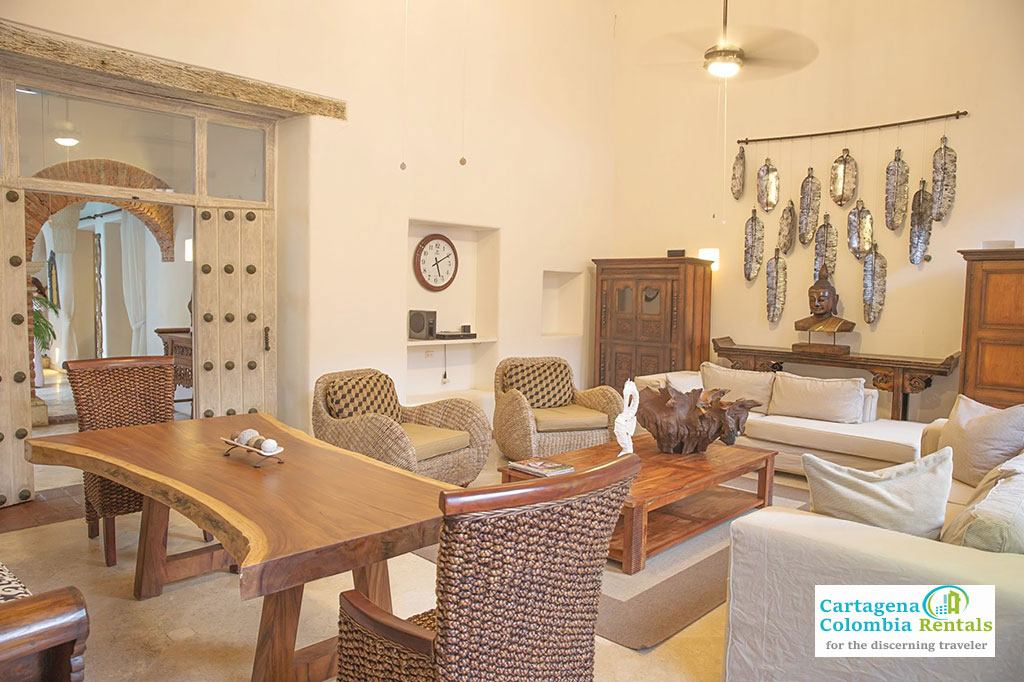 Welcome to Casa Ruffo, a haven of elegance and luxury tucked away in a prime location within the storied boundaries of the Old Walled City of Cartagena de Indias. Designed by a top interior designer from Bogota, this residence stands as a testament to exquisite taste and comfort, offering an escape that is both tranquil and convenient:
Expertly Designed Interiors – Step inside and be welcomed by interiors curated by a renowned interior designer from Bogota, promising a blend of elegance and modern sophistication at every corner.
Luxurious Living Room – Unwind in the spacious living room that beckons with ultra-comfortable furniture and luxurious fixtures, offering a perfect setting for relaxation and leisurely conversations.
Prime yet Secluded Location – Nestled in a sought-after locale within the Old Walled City, Casa Ruffo offers the unique advantage of proximity to the vibrant city's attractions while providing a peaceful retreat away from the bustling main streets.
Tranquil Escape – Despite being close to the heartbeat of the city, Casa Ruffo promises a tranquil retreat, where guests can unwind and recharge amidst serene surroundings, away from the hustle and bustle of daily life.
Discover the charm of Cartagena de Indias at Casa Ruffo, where luxury meets tranquility, offering guests a unique and peaceful retreat amidst the vibrant hues and historic allure of the old city.
Arrival time is 3:00 pm and check out is at 12:00 pm. We are happy to accommodate if you arrive before 3:00 pm, as long as the house is available.
Booking confirmation requires a deposit of 50% low season and 100% high season of the total rent. The remaining 50% to be paid 60 days before arrival.
Refundable Security Deposit of $500.00 required with booking confirmation.
We will be able to help you pre-stock your fridge before arrival if you would prefer.
Min 3 days
Jan 19 – Mar 27
Apr 06 – Jun 11
Jul 13 – Oct 29
Nov 17 – Dec 22
Min 7 days
Dec 23 – Jan 18
Mar 28 – Apr 05
Jun 12 – Jul 12
Oct 30 – Nov 16