Casa Splendor
3 Bedroom (Sleeps 6)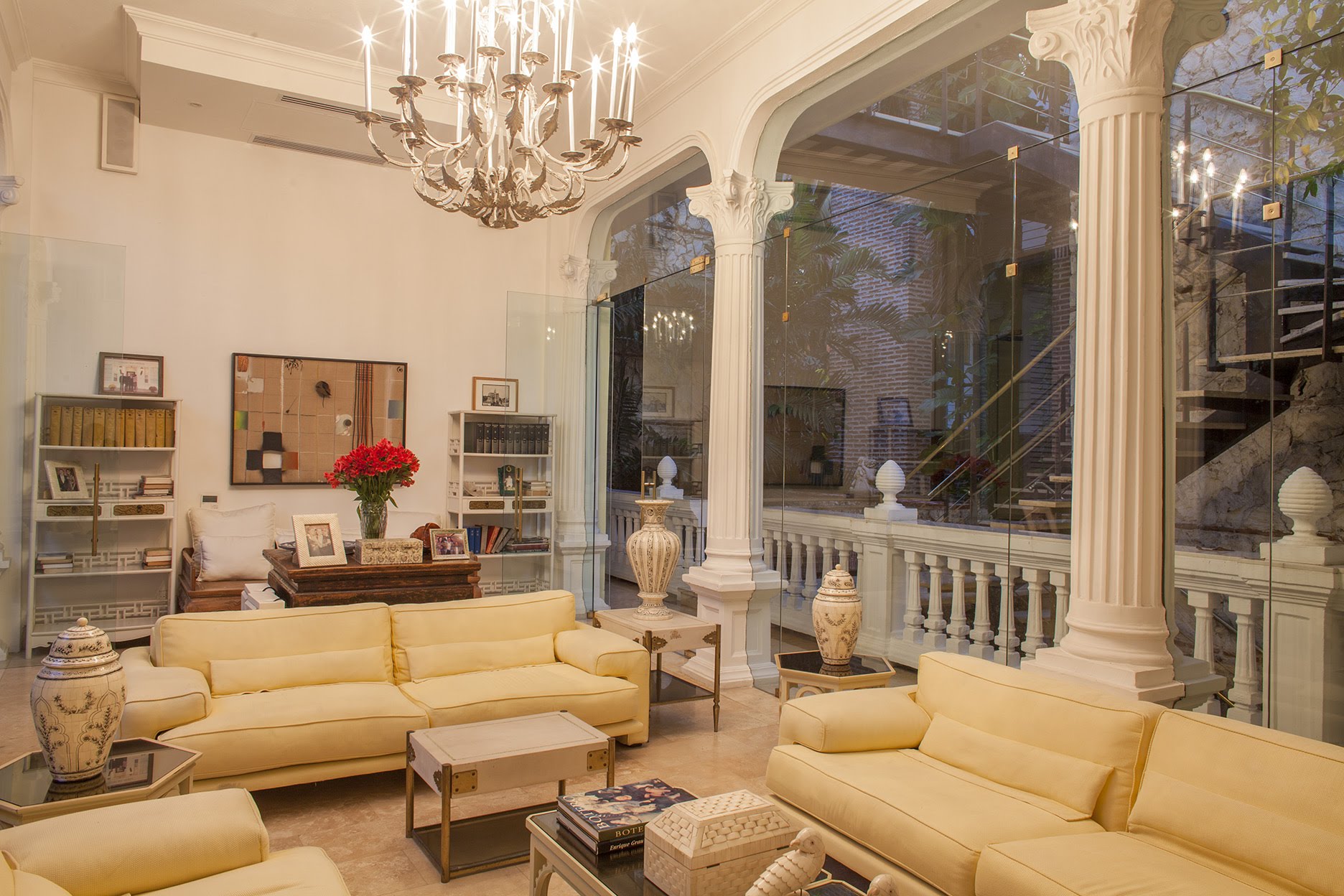 Welcome to Casa Splendor, a true gem nestled in the heart of the Old City of Cartagena, where historical charm meets modern luxury. This artsy home promises an unforgettable retreat filled with comfort, elegance, and splendor. Here's what awaits you:
Central Location: Situated in the vibrant center of the Old City, Casa Splendor offers you the prime spot to explore Cartagena's rich history and vibrant culture, all at a stone's throw away.
Luxurious Accommodation: Offering three tastefully decorated bedrooms, each accompanied by an en-suite bathroom, ensuring privacy and tranquility throughout your stay. An additional half bathroom adds to the convenience.
Beautiful Gardens: Immerse yourself in the beauty of Cartagena right from the home's lush gardens, offering a serene space to relax and rejuvenate amidst nature.
Refreshing Pool: Take a dip in the gorgeous pool to cool off from the Cartagena sun, a focal point of the property that promises fun and relaxation.
Spacious Terrace and Patio: Spend leisurely mornings or tranquil evenings at the spacious terrace or patio, where you can soak in the picturesque surroundings with a cup of coffee or a glass of wine.
Artsy Ambiance: Casa Splendor boasts an artsy and elegant ambiance, with carefully selected pieces that add a touch of artistry and sophistication to your stay.
Indulge in the grandeur of Casa Splendor, where every corner tells a story of elegance and every moment promises an encounter with luxury. Book your stay now to experience Cartagena in a way you've never before.
Arrival time is 3:00 pm and check out is at 12:00 pm. We are happy to accommodate if you arrive before 3:00 pm, as long as the house is available.
Booking confirmation requires a deposit of 50% low season and 100% high season of the total rent. The remaining 50% to be paid 60 days before arrival.
Refundable Security Deposit of $500.00 required with booking confirmation.
We will be able to help you pre-stock your fridge before arrival if you would prefer.
Min 3 days
Jan 19 – Mar 27
Apr 06 – Jun 11
Jul 13 – Oct 29
Nov 17 – Dec 22
Min 7 days
Dec 23 – Jan 18
Mar 28 – Apr 05
Jun 12 – Jul 12
Oct 30 – Nov 16