Casa Dream
5 Bedroom (Sleeps 10)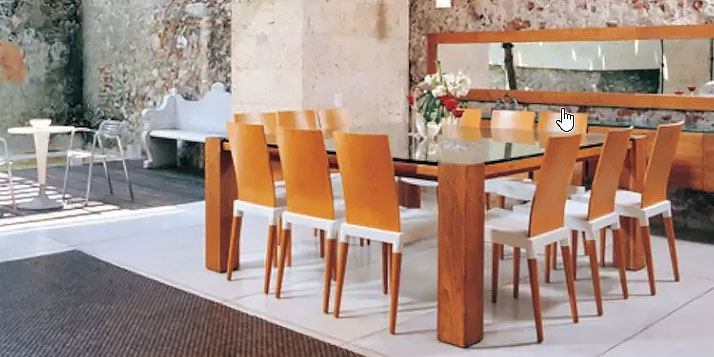 Casa Dream stands as a beacon of elegance and comfort in the heart of the Walled City. This impeccable home promises not only luxury but also convenience, with its prime location that puts you within walking distance of the best that Cartagena has to offer. Explore the highlights of Casa Dream:
Beautiful and Pristine: With its immaculate interiors, Casa Dream epitomizes cleanliness and beauty. The home has been designed with an eye for detail, ensuring a stay that is as comfortable as it is luxurious.
Airiness and Well-designed Spaces: The home features expansive spaces that are not only well-designed but also airy, allowing guests to bask in the natural light that filters through, creating a bright and welcoming atmosphere.
Large Pool: At the heart of Casa Dream lies a large pool, offering a refreshing escape from the Cartagena heat. Here, guests can take a dip and unwind, amidst lush surroundings that promise tranquility.
Rooftop Terrace: The home also boasts a rooftop terrace, providing an excellent vantage point to soak in the vibrant energy of the city. It's the perfect spot to enjoy a morning coffee or a sunset cocktail, with panoramic views that are simply breathtaking.
Prime Location: Casa Dream enjoys a prime location within the Walled City, offering guests the convenience of being within walking distance to a myriad of attractions including restaurants, bars, clubs, shopping outlets, and historic sites that tell the story of Cartagena's rich history.
Comfortable Accommodation: The home features 5 bedrooms, thoughtfully furnished to provide comfort and luxury. With a capacity to sleep 10 people, Casa Dream is an ideal choice for groups looking to explore the vibrant life and culture of Cartagena.
Discover the magic of Cartagena with a stay at Casa Dream, where every detail is crafted to offer guests an experience of unparalleled luxury and comfort.
Arrival time is 3:00 pm and check out is at 12:00 pm. We are happy to accommodate if you arrive before 3:00 pm, as long as the house is available.
Booking confirmation requires a deposit of 50% low season and 100% high season of the total rent. The remaining 50% to be paid 60 days before arrival.
Refundable Security Deposit of $2000.00 required with booking confirmation.
We will be able to help you pre-stock your fridge before arrival if you would prefer.
Jan 19 – Mar 27
Apr 06 – Jun 11
Jul 13 – Oct 29
Nov 17 – Dec 22

Low Season Min 3 days
Dec 23 – Jan 18
Mar 28 – Apr 05
Jun 12 – Jul 12
Oct 30 – Nov 16

High Season Min 7 days