Casa Berbieri
15 Bedroom (Sleeps 20)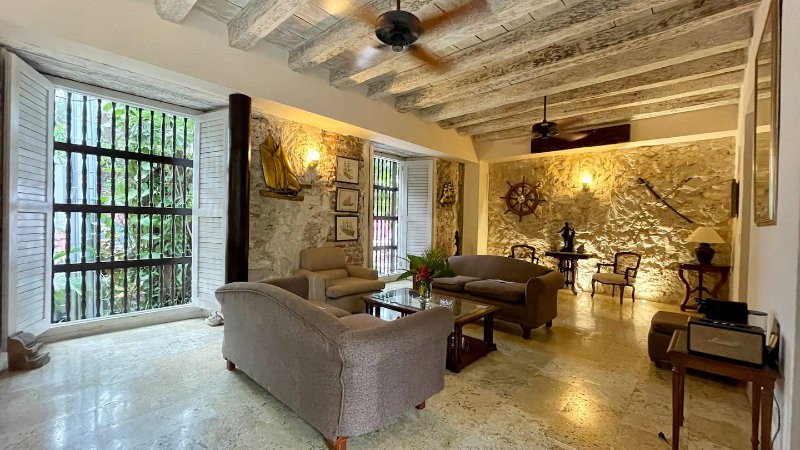 This recently renovated 15-bedroom house with en suite bathrooms in the heart of Cartagena, Colombia is a perfect location for your vacation.
This beautiful, modern big house sits in the old city and is close to all the action. You don't have to miss what this amazing historic city has to offer.
Complete with a private pool and 3 Jacazzi
Arrival time is 3:00 pm and check out is at 12:00 pm. We are happy to accommodate if you arrive before 3:00 pm, as long as the house is available.
Booking confirmation requires a deposit of 50% low season and 100% high season of the total rent.
Refundable Security Deposit of $2000.00 required with booking confirmation.
We will be able to help you pre-stock your fridge before arrival if you would prefer.
Min 3 days
Jan 19 – Mar 27
Apr 06 – Jun 11
Jul 13 – Oct 29
Nov 17 – Dec 22
Min 7 days
Dec 23 – Jan 18
Mar 28 – Apr 05
Jun 12 – Jul 12
Oct 30 – Nov 16