Casa Tropical
7 Bedroom (Sleeps 14)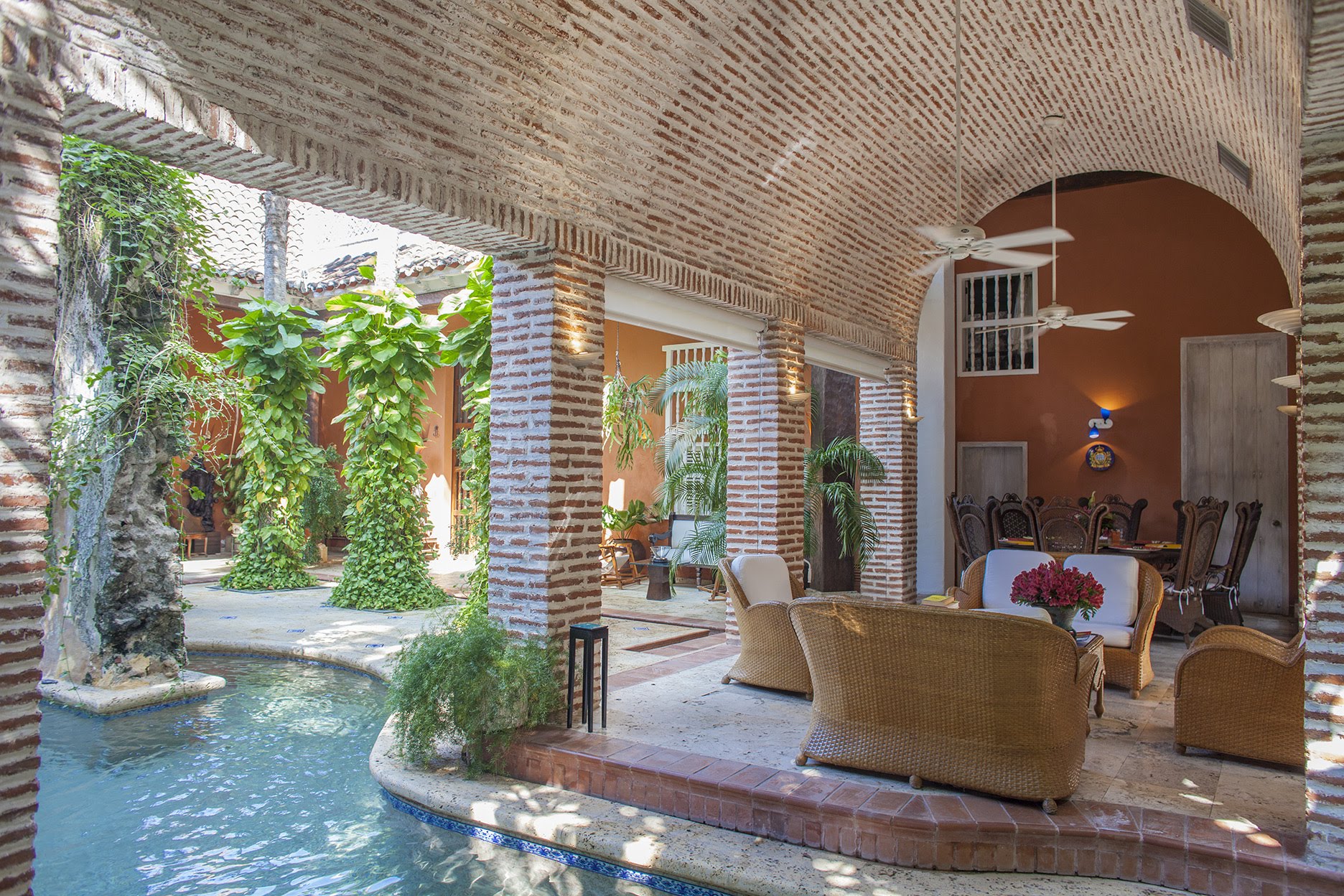 Nestled in the vibrant heart of Cartagena, Casa Tropical stands as a sanctuary of luxury and comfort. This magnificent 7-bedroom house offers a blend of modern amenities and homely charm, providing an idyllic setting for a memorable stay. Here's what awaits you at Casa Tropical:
Ample Accommodation: Boasting 7 beautifully designed bedrooms, Casa Tropical can comfortably host large groups or families, making it a favorite choice for reunions and celebrations.
Dual Kitchens: The property features two fully equipped kitchens, promising convenience for every guest. Whether it's a gourmet meal or a quick snack, the kitchens are prepared to handle every culinary requirement with ease.
Multipurpose Living Rooms: Casa Tropical offers two expansive living rooms, providing ample space to relax, socialize, or engage in leisure activities. These living areas have been designed to be the heart of the home, where memories are created.
Spacious Dining Room: The house features a spacious dining room, where guests can gather for hearty meals and delightful conversations. This dining space stands as a testament to the home's commitment to fostering togetherness.
Breathtaking Terraces: Step out onto the fabulous terraces to soak in panoramic views of the old city. These terraces serve as serene spots for morning coffees, evening cocktails, or simply admiring the beauty of Cartagena.
Attentive Staff: Casa Tropical prides itself on offering impeccable service, with a team of four well-trained staff members at your service. From the moment you step in, prepare to be pampered and cared for in the most attentive manner.
In Casa Tropical, you find a home that welcomes you with open arms, offering luxury, comfort, and the promise of cherished memories.
Arrival time is 3:00 pm and check out is at 12:00 pm. We are happy to accommodate if you arrive before 3:00 pm, as long as the house is available.
Booking confirmation requires a deposit of 50% low season and 100% high season of the total rent. The remaining 50% to be paid 60 days before arrival.
Refundable Security Deposit of $1000.00 required with booking confirmation.
We will be able to help you pre-stock your fridge before arrival if you would prefer.
Min 3 days
Jan 19 – Mar 27
Apr 06 – Jun 11
Jul 13 – Oct 29
Nov 17 – Dec 22
Min 7 days
Dec 23 – Jan 18
Mar 28 – Apr 05
Jun 12 – Jul 12
Oct 30 – Nov 16