Casa Grande
4 Bedroom (Sleeps 8)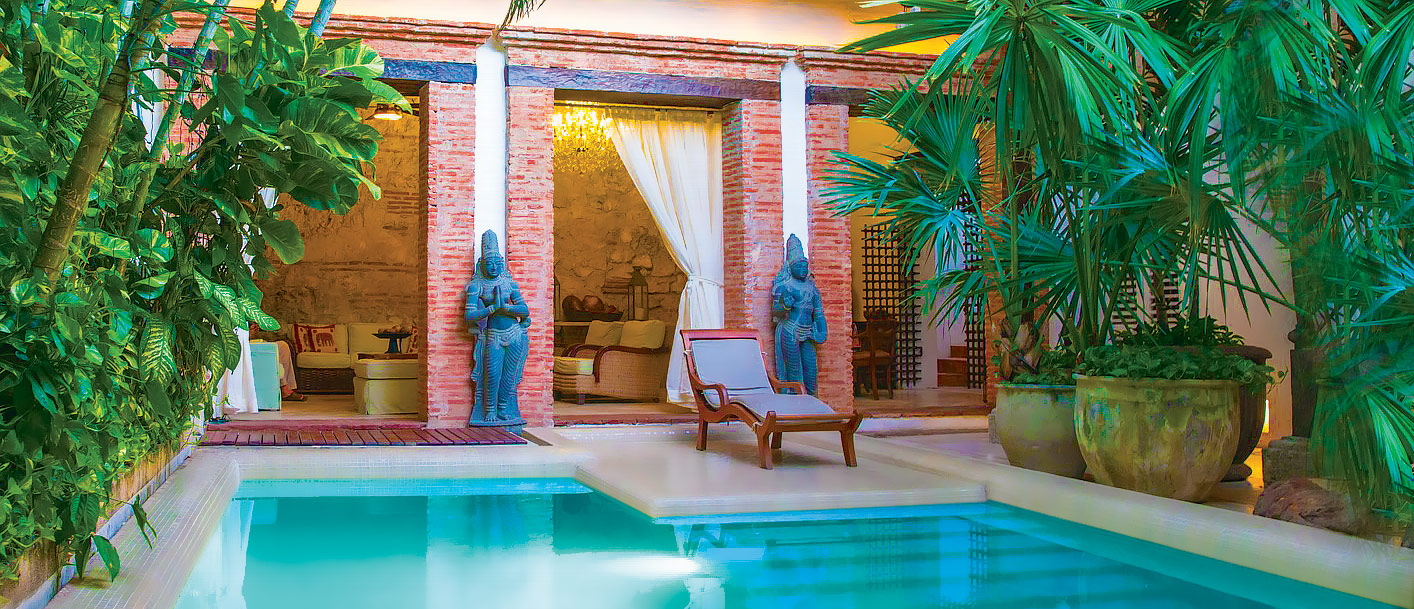 Lush Surroundings: The property prides itself on its exquisite surroundings characterized by lush foliage. Immerse yourself in nature's beauty as you stroll around the premises, with every corner revealing vibrant plants and serene corners to relax in.
Expansive Swimming Pool: At the heart of Casa Grande lies a large swimming pool, promising refreshing dips and leisurely afternoons. The pool area, surrounded by nature, serves as an oasis of relaxation and rejuvenation.
Secluded Yet Accessible: Despite its secluded location, Casa Grande is a stone's throw away from a vibrant array of dining and entertainment options. Historical sites, restaurants, bars, and clubs are all within easy walking distance, promising a stay that's both peaceful and connected.
Comfortable Accommodation: Designed to provide an intimate and comfortable stay, the house features 4 bedrooms that can accommodate up to 8 guests. It's the perfect setting for families or small groups looking for a peaceful retreat with a touch of luxury.
Arrival time is 3:00 pm and check out is at 12:00 pm. We are happy to accommodate if you arrive before 3:00 pm, as long as the house is available.
Booking confirmation requires a deposit of 50% low season and 100% high season of the total rent. The remaining 50% to be paid 60 days before arrival.
Refundable Security Deposit of $1000.00 required with booking confirmation.
We will be able to help you pre-stock your fridge before arrival if you would prefer.
Min 3 days
Jan 19 – Mar 27
Apr 06 – Jun 11
Jul 13 – Oct 29
Nov 17 – Dec 22
Min 7 days
Dec 23 – Jan 18
Mar 28 – Apr 05
Jun 12 – Jul 12
Oct 30 – Nov 16