Casa Brisa
5 Bedroom (Sleeps 10)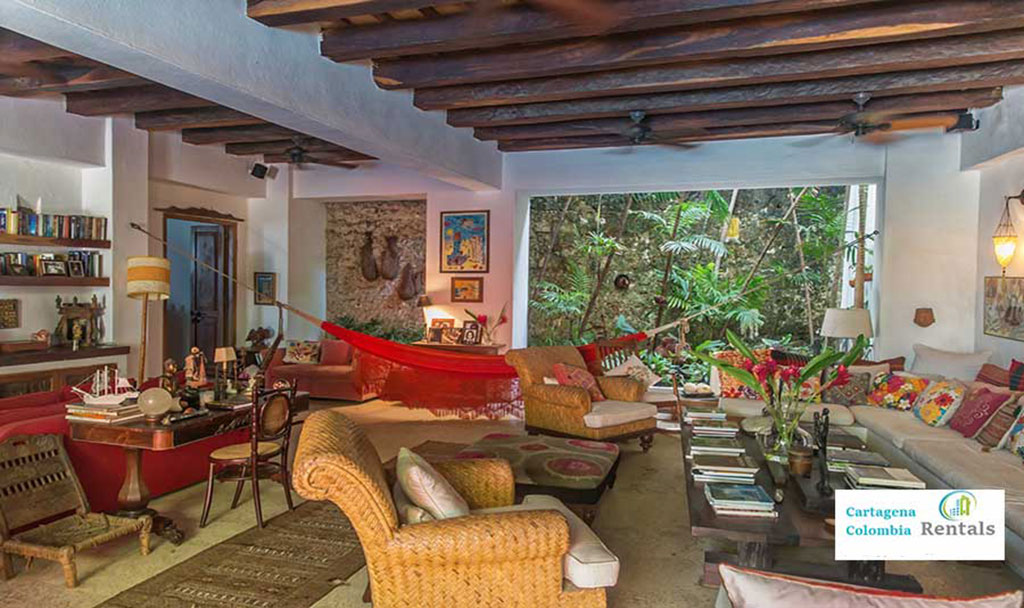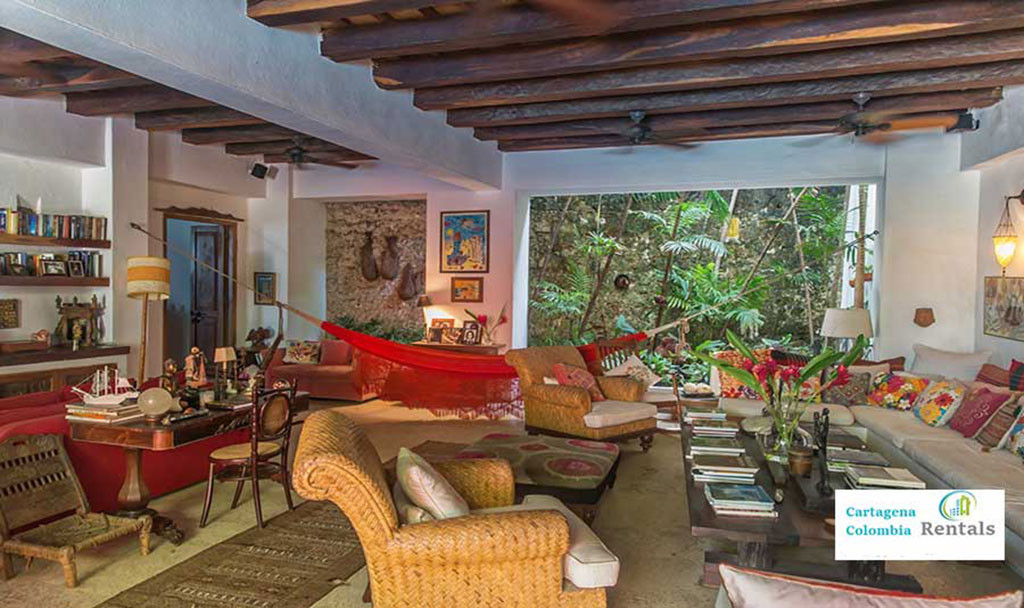 Nestled within the ancient walls of Cartagena de Indias, Casa Brisa stands as a testament to the rich history and grandeur of the 16th Century. This breathtaking rental home offers an exquisite blend of luxury and comfort, promising an unforgettable stay in Cartagena. Discover what makes Casa Brisa a jewel in the heart of the city:
Historic Architecture with Modern Comfort: Built in the 16th century, Casa Brisa perfectly marries historical grandeur with modern luxury, offering 5 spacious bedrooms each with en-suite bathrooms, thoughtfully distributed across three floors to provide privacy and comfort.
Lush Gardens and Open Air Areas: The home is enveloped by verdant gardens and open-air areas, creating multiple spots for guests to congregate or find solitude, making it ideal for family and friends to enjoy quality time together.
Dining Experiences: Whether you prefer dining indoors in the majestic dining room that seats 10 or opting for a more romantic setting dining under the stars on one of the picturesque terraces, Casa Brisa offers dining experiences that are both grand and intimate.
Refreshing Pools: Casa Brisa features a large swimming pool on the first floor for a rejuvenating dip, as well as a smaller pool on the rooftop, offering a refreshing respite from the heat, complemented by stunning views and a chance to unwind under the stars.
Hammock Siestas: Embrace the Colombian tradition of enjoying a peaceful "siesta" on one of the many hammocks sprinkled throughout the property, adding a touch of local culture to your luxurious stay.
Impeccable Service: Enhancing your stay at Casa Brisa is the dedicated service from a team of four staff members, including a skilled cook, ready to pamper you and ensure a seamless and indulgent vacation experience.
At Casa Brisa, every moment is an invitation to indulge in the finer things in life, surrounded by the timeless beauty of Cartagena de Indias. Your unforgettable Colombian experience awaits.
Arrival time is 3:00 pm and check out is at 12:00 pm. We are happy to accommodate if you arrive before 3:00 pm, as long as the house is available.
Booking confirmation requires a deposit of 50% of the total rent. The remaining 50% to be paid 60 days before arrival. New Year's Rate is Higher. See Calendar
Refundable Security Deposit of $500.00 required for booking confirmation.
Daily maid service included in the rate at Casa Brisa. This house has a full-time cook, just keep in mind the actual food is not included.
We will be able to help you pre-stock your fridge before arrival if you would prefer.
Min 3 days
Jan 19 – Mar 27
Apr 06 – Jun 11
Jul 13 – Oct 29
Nov 17 – Dec 22
Min 7 days
Dec 23 – Jan 18
Mar 28 – Apr 05
Jun 12 – Jul 12
Oct 30 – Nov 16