Casa Lamar
5 Bedroom (Sleeps 12)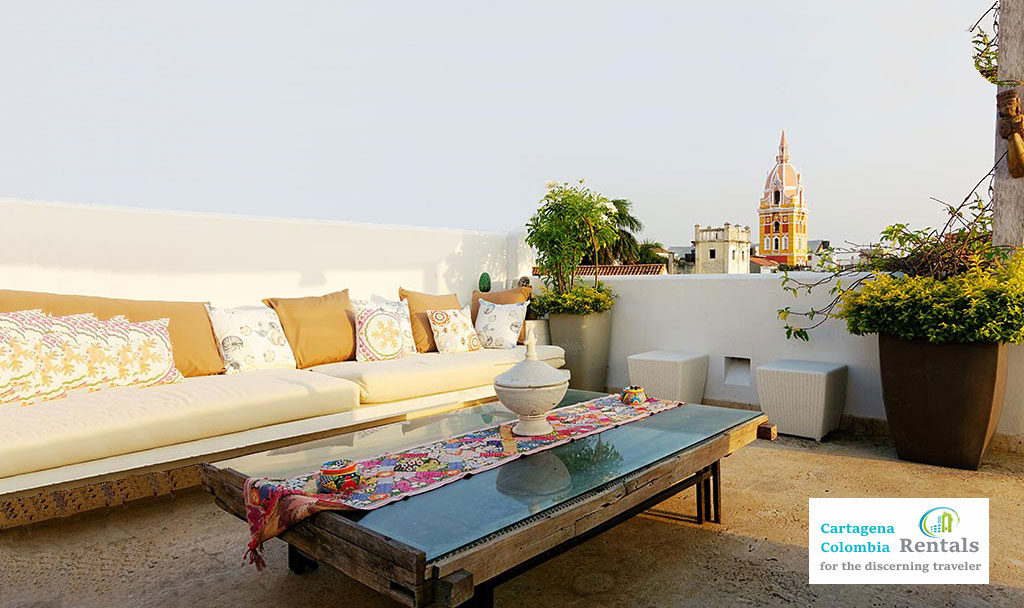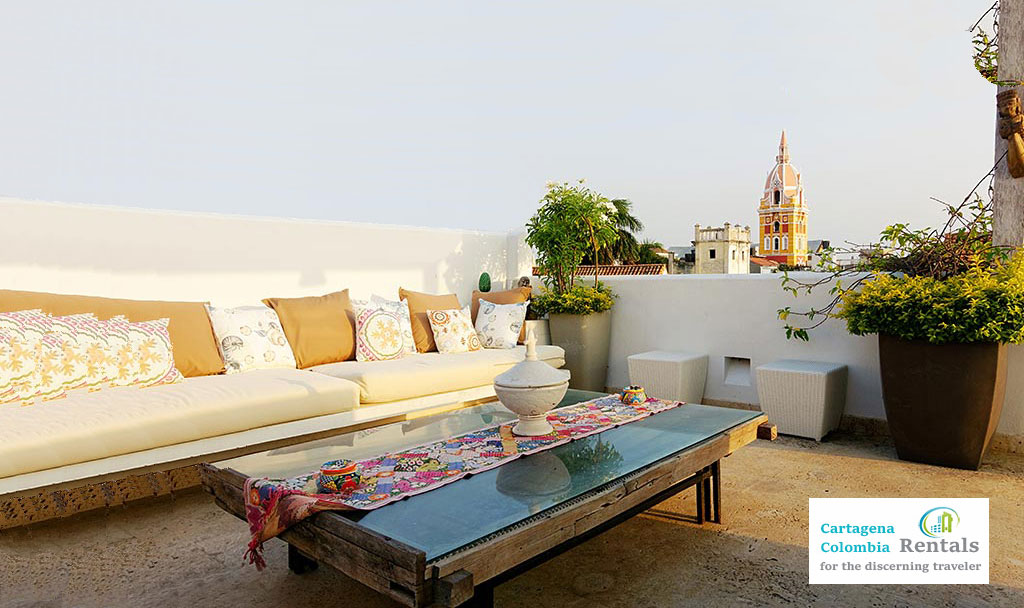 Casa Lamar is located in the center of the old city. Minutes from all the main historical attractions in the old city of Cartagena.
The property has 5 bedrooms and has an elevator to the second floor. Downstairs there is a central focused spacious area that is a great place for breakfast or simply to relax. Casa Lamar spoils guests with many available dinning areas. From the ground floor open courtyard to the dinning room or up to the roof top pool or even higher to the second level roof top that has spectacular views of the old city.
Casa Lamar comes with one housekeeper and one butler. If you wish to have a cook/chef please inquire
Arrival time is 3:00 pm and check out is at 12:00 pm. We are happy to accommodate if you arrive before 3:00 pm, as long as the house is available.
Booking confirmation requires a deposit of 50% of the total rent. The remaining 50% to be paid 60 days before arrival. New Year's Rates are higher. See Calendar
Refundable Security Deposit of $500.00 required with booking confirmation.
Daily maid service is included in the rate at Casa Lamar.
We will be able to help you pre-stock your fridge before arrival if you would prefer.
Min 3 days
Jan 19 – Mar 27
Apr 06 – Jun 11
Jul 13 – Oct 29
Nov 17 – Dec 22
Min 7 days
Dec 23 – Jan 18
Mar 28 – Apr 05
Jun 12 – Jul 12
Oct 30 – Nov 16