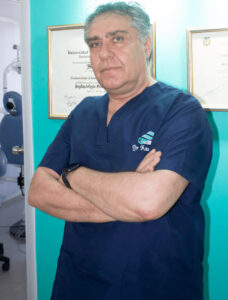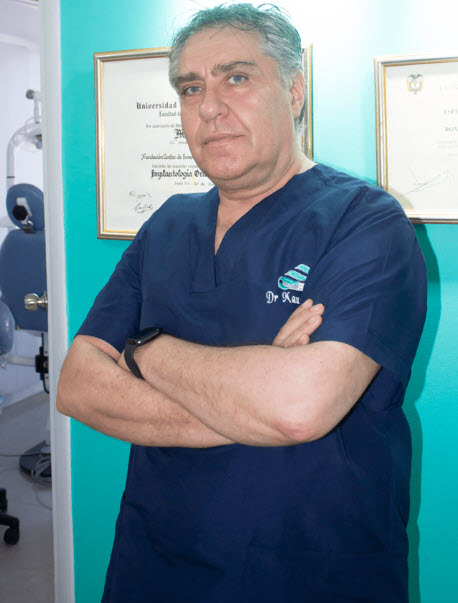 What is Dental Tourism?
Dental Tourism is specialized travel in which you would fly to a destination to seek professional dental care outside your country. An offshoot of the ever-growing medical tourism market, dental tourism is an excellent way for people from all over the world to get necessary aesthetic and reconstructive dental procedures completed at prices they can afford.
This emerging market is experiencing meteoric growth in the next few years. The Dental tourism industry worldwide is on track to hit an all-time high of USD 6.7 billion in 2022, with a projected growth of $24 billion in the next ten years.
Professional Care
With the growth of Internationally-recognized accreditation services, dental tourists can rest assured that the medical professionals treating them are to the highest standards.
In addition to being held to high standards, Colombian dentists are also known for their expertise and experience in a wide range of dental procedures. From basic preventative care to complex cosmetic procedures, they are highly trained and equipped to provide the best possible care to patients. They also use the latest technology and techniques to ensure that treatment is as efficient and painless as possible. With a combination of high standards and expertise, dental tourists can trust that they will receive the best possible care while in Colombia.
Dental Tourism in Cartagena
Dental tourism in Colombia offers an attractive opportunity for patients to receive quality dental care while exploring a vibrant new culture. The process is made stress-free, with every aspect of the trip can be taken care of, including airport pickup, comfortable accommodation, and assistance with dental visits. Patients can expect to receive the same quality of dental care as they would at home but at a much more affordable cost. Not only do they receive top-notch dental care, but they also have the chance to travel, meet new people, and create lasting memories.
While it may seem unusual to travel to the Caribbean vacation destination of Cartagena for dental work, dental tourism in Colombia, specifically in Cartagena, is extremely popular among Americans. The ease and affordability of travel and the quality of dental care make it a logical choice. Patients can have their dental work done on the same day with airfare for just as little as a few hundred dollars and a flight time of fewer than three hours.
In conclusion, dental tourism in Colombia offers a unique opportunity for those seeking top-notch dental care at an affordable cost. The combination of quality dental care, easy travel, and the chance to explore a new and vibrant culture make dental tourism an attractive option for those looking for a premium dental experience.
| | |
| --- | --- |
| | Dental Care Request Form |
Whether you're planning on popping in for an afternoon to get an affordable filling or you want to pair your dentistry with an actual vacation in Cartagena, the first step is getting in touch with us to create your tailored requirements.
Please fill out the form below, and we will get back to you as soon as possible.
We look forward to helping you capture that winning smile in our beautiful Cartagena.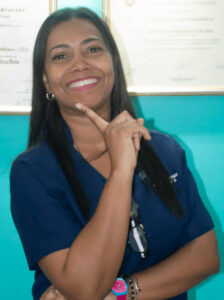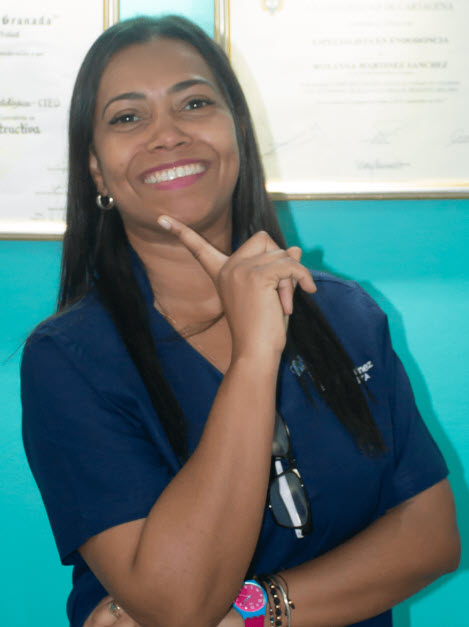 Why Travel to Cartagena to Get Dental Work Done?
Planning your dental procedure and mini-vacation over a long weekend is easy and affordable.
Colombia is listed as one of the seven best destinations for dental tourism in the world, delivering the opportunity to get the same dental procedures done with the same care as you would expect from your local dentist for roughly 70% less than you would be expected to pay in The United States!
Cost of Dental Work
Dental tourism in Colombia offers highly favorable pricing for patients. Various dental clinics in the country offer competitive rates, making it an attractive option for those looking to save on dental procedures. For example, procedures like dental crowns, 3D dental scans, and regular preventative visits can be found at a fraction of the cost compared to other countries. For example, dental crowns can start as low as $500, 3D dental scans can start as low as $70 and regular preventative visits can start as low as $40. This affordability allows patients to schedule procedures they've been putting off and achieve the smile they desire in a shorter amount of time. Additionally, it's especially beneficial for cosmetic procedures that may not be covered by insurance, as the out-of-pocket costs will be greatly reduced.
Dental Tourism Procedures in Colombia
Here is a list of common dental procedures in Colombia for dental tourism, along with the average turnaround time for each:
| Procedure | Average Turnaround Time |
| --- | --- |
| Dental Implants | 3-7 days |
| Teeth Whitening | 1-2 days |
| Porcelain Veneers | 3-5 days |
| Crowns and Bridges | 3-5 days |
| Root Canal Treatment | 1-2 days |
| Dental Bonding | 1-2 days |
| Full Mouth Reconstruction | 7-10 days |
| Orthodontic Treatment | Varies (can take several months to several years) |
Experience Dental Tourism
We understand that dental tourism can be a daunting experience, which is why we offer a bespoke VIP service for our clients visiting Cartagena, Colombia. We understand the importance of making your trip as comfortable and stress-free as possible. That's why we offer a fast track service through the airport, as well as a concierge service that will look after you every step of the way. From getting X-rays to general help getting accommodation near the clinic, we have you covered.
Not only will you be able to save money on your dental procedures, but you can also enjoy the beautiful surroundings of Cartagena. With it's tropical paradise location, you can temper your visit to the dentist with a glorious sun-bathed mini-vacation. We will take care of everything, so you can sit back, relax, and enjoy your trip.
A simple yet smooth professional one-stop-shop for all your dental tourism needs, making your experience as smooth and enjoyable as possible.
Explore the Beauty of Cartagena Combined With your Dental Needs
It's no accident that many of the best locations worldwide for dental tourism (like Colombia) are also tropical paradises. Who wouldn't want to temper a visit to the dentist with a glorious sun-bathed mini-vacation?
In addition to providing top-notch dental services, Cartagena offers a wide range of activities for you to enjoy during your stay. From exploring the historic Old City and its colorful colonial architecture, to lounging on the beautiful beaches and enjoying the local seafood cuisine, there's something for everyone. Take a walk through the bustling streets, shops and cafes or take a day trip to the nearby Rosario Islands for some island hopping and snorkeling. With our VIP service, you can rest assured that your time between dental appointments will be just as enjoyable as your time spent on the procedure. Our concierge service will help you plan and book any activities you wish to do while in Cartagena.
Very Professional
Very grateful for the nice attention I received at the dental clinic, they are very professional and my smile was beautiful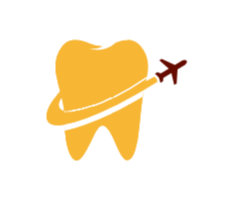 High-level care and unbeatable professionals
I really enjoyed getting to know Cartagena and being treated in the dental clinic with high-level care and unbeatable professionals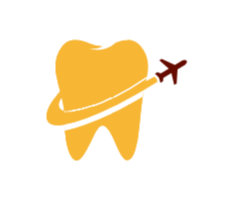 Wonderful experience my visit to your clinic
High quality care and great work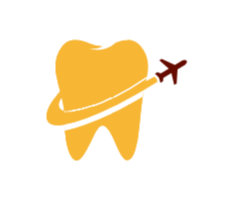 Very attentive and professional
I paid much less than in the US. I am traveling back in 4 months to get a crown fitted. I am very satisfied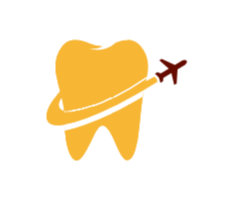 The best property rental and concierge experience EVER!!!
Martha was very professional and made sure that she answered every question and addressed any concerns that we had in a timely manner. She made wonderful recommendations and is very knowledgeable about Cartagena. She helped to make our trip such a memorable experience! Cartagena Colombia Rentals offers the best properties that are in the best locations of Cartagena and walking distance of great restaurants and shopping!!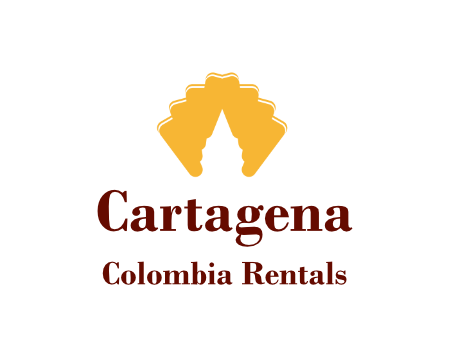 Martha was super helpful
Super helpful! Very responsive! Sincere in supporting our trip goals, interest and activities. Helped coordinate local drivers, gave ideas and contacts for supporting our trip plans. Great attitude! Managed communication from USA to Colombia and helped craft our trip prior to arrival! Very thankful for her support!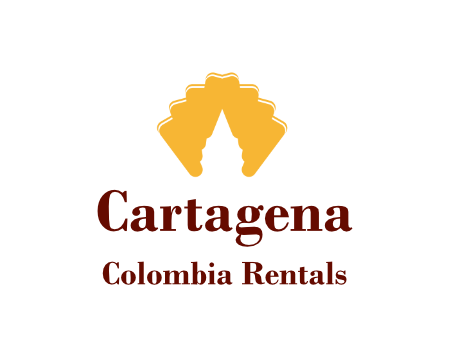 A++ Experience
We had an amazing experience. Booking the property was a breeze and Martha was extremely helpful in helping us prepare for our trip. The house was better than we could have imagined. Martha was always available to answer any questions and responded promptly. I would highly recommend her services to anyone planning a trip to Colombia.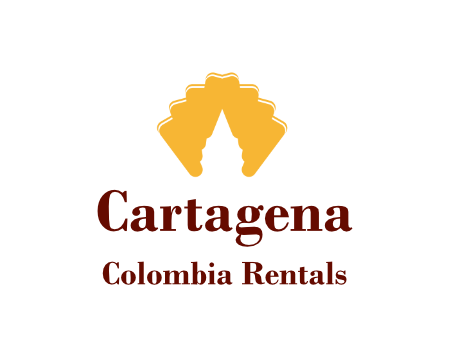 A Dream Vacation…
Everything about our Cartagena experience was fabulous! Martha at Cartagena Colombia Rentals arranged an absolutely flawless stay for us! The house exceeded our expectations and the staff were as friendly and accommodating as can be! I will no doubt come again! Thank you!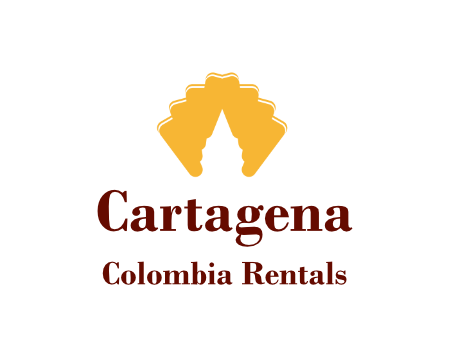 Can't get no better than this (Martha & Cartagena Colombia Rentals)
The whole Cartagena experience was AWESOME thanks to Martha and Cartagena Colombia Rentals. Martha puts you in the mind of a persona assistant I would call her your CPA (Cartagena Personal Assistant) she was there when she wasn't. The updates, the reminders, pick up, drop off, dinner reservations, texts, and email you name it she was on top of it. The location of the house was awesome everything was a 5-10 minute walk. I can go on about Martha and Cartagena Colombia rentals and they deserve 7 stars instead of 5. Thank you for making my Cartagena, Colombia trip an unforgettable one!!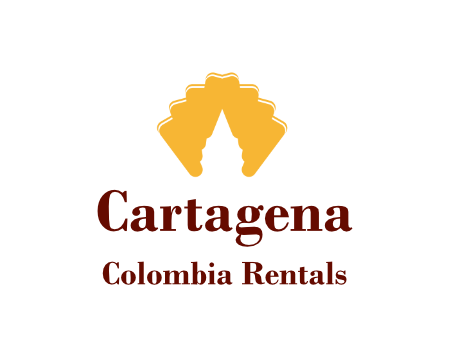 Amazing experience
Amazing experience, from start to finish! Martha was extremely professional, accommodating, and friendly. She was responsive to all of our booking questions and went above and beyond to have our house stocked with groceries (at the last minute) before we arrived. The house was wonderful and the staff was very friendly and helpful. Overall we had an amazing time and wouldn't hesitate for a second to book a stay at one of Martha's homes again. Thank you!!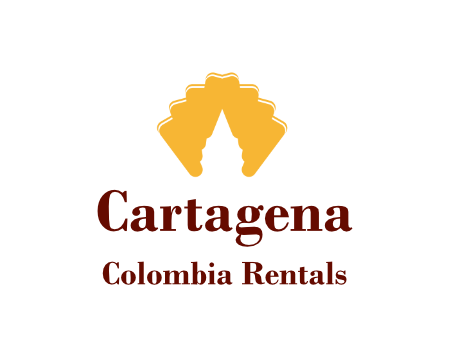 Great Stay in Cartagena
Martha was very helpful in finding the perfect home for our stay in Cartagena. Everything from the pickup, to the staff and home exceeded expectations. Will definitely use her service again when we return to Cartagena which will hopefully be soon.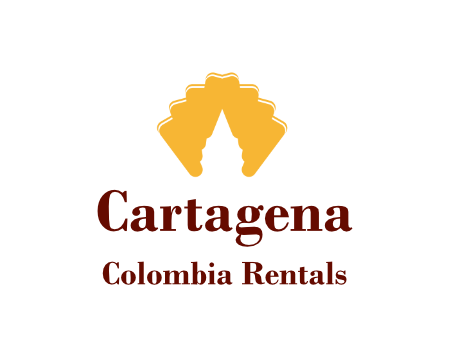 Martha made the first trip to Cartagena unforgettable
Martha was absolutely amazing. She helped plan every step of the way! We were a group of 12, she made all of our reservations, had us set up with travel everywhere we went. The houses were beautiful and the staff was so kind and helpful. Martha is so knowledgeable about Cartagena – if this is your first time, I press you to go book with Martha she will make it unforgettable!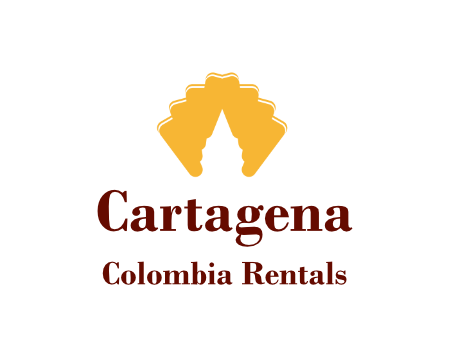 Exceptional Vacation in Cartagena!
Just returned from a fantastic week in Cartagena with my family of 5 plus 2 grandparents. Martha did a phenomenal job helping us plan this trip from beginning to end. She has such great taste and is so organized, knowledgeable and helpful. She responded promptly to all of my many questions. The house she helped us select was absolutely gorgeous. So amazing to stay in a 300 year old home that has kept its original structure and character but has been updated with luxurious modern comforts. The staff at the house was incredibly friendly, helpful and attentive. The housekeeper made the most delicious food. Every meal was a treat. Martha made all the arrangements for a private yacht visit to the Rosario Islands and Cholon, which was a spectacular excursion. She also arranged our drivers and guides, who were all excellent. She even went above and beyond to make sure that our kids were able to continue their tennis training while we were there. Cartagena is a beautiful city and by utilizing her vast knowledge and experience, we were able to make most of our trip and truly get to know Cartagena. She definitely made all aspects of the trip feel very easy, convenient and safe. We felt well taken care of the entire time. Also, highly recommend that you download her excellent Guide to Cartagena book. Definitely looking forward to another fabulous vacation planned by Martha in the future!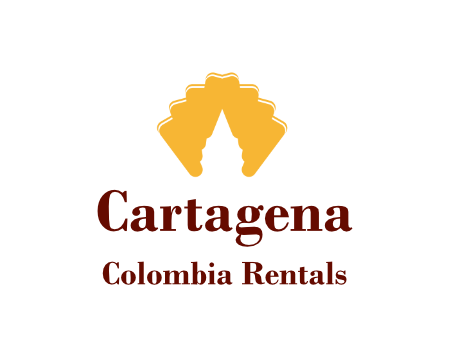 A wonderful experience….
Martha did a wonderful job for us – a real pro!
The home was lovely and the staff was incredibly nice and very attentive – a real pleasure! Additionally all of Martha's suggestions – a boat trip, restaurants and golf – were great, and really provided a wonderful overview of the best of the city. Everyone that we met was very friendly and the city was spectacular.
We really could not have had a better experience, and her guidance was the major factor!
it was a pleasure to work with Martha and the staff of our home.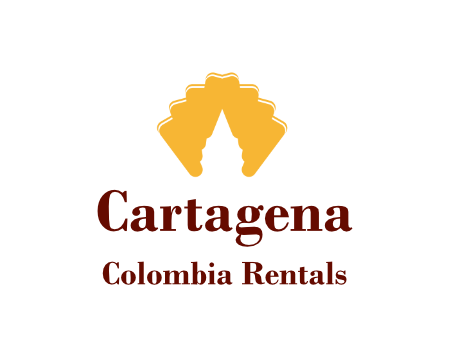 Amazing!
Martha was great! The house far exceeded expectations and looked better than the photos! Joaquin and Marta in the house were so kind and helpful. We loved every minute of our vacation! Thank you!!!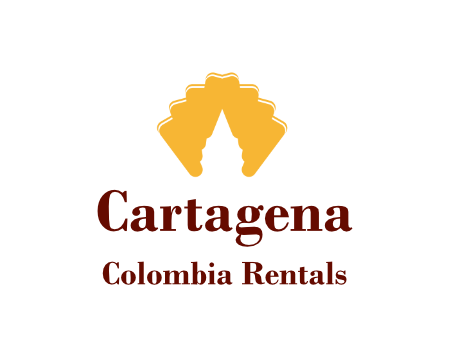 Amazing
" Thank you! The service was excellent! Loved Eilin and the whole crew. Really appreciate your help and assistance!"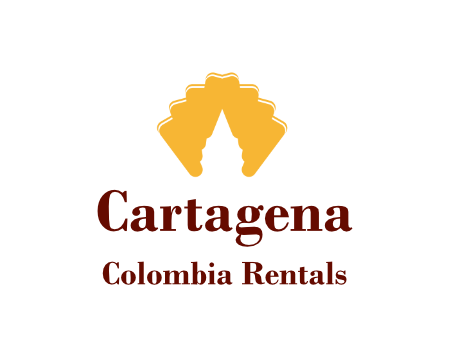 5 stars service
We had an amazing experience. Martha was outstanding and stayed on top of every detail of our trip making it very easy and relaxing. The staff that she provided for us was magnificent and took care of all our needs, the house was always impeccable, transportation on time, and the cook was the star and won our hearts with her food and kindness. Absolutely recommended!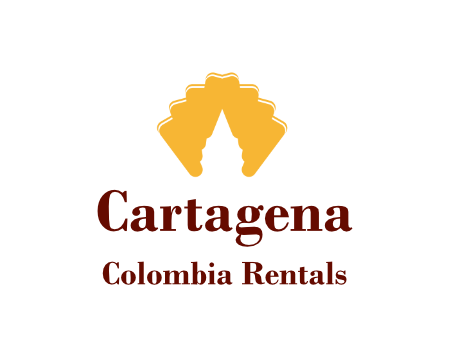 We rented a boat through Martha
We rented a boat through Martha. The boat was amazing and the staff (two local guys, Feiber and Vincent) were terrific all day.
The logistics were very easy and they guys knew which islands to take us to. All we had to do was sit back and enjoy the day.
Highly recommended!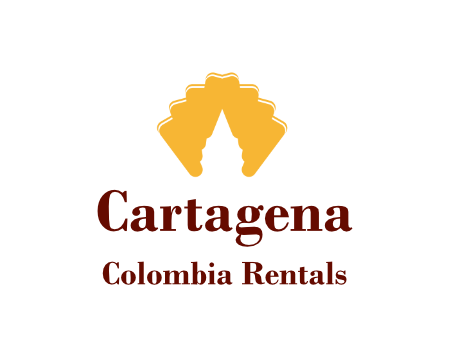 Martha is the best!
Martha must have answered a hundred emails I had when planning my best friend's bachelorette trip (I'm serious). She was quick, patient, AFFORDABLE and incredibly informative. The next time I'm in Colombia, I'm going to go with Cartagena Colombia Rentals & Hampton Property Rentals! She is the best!!!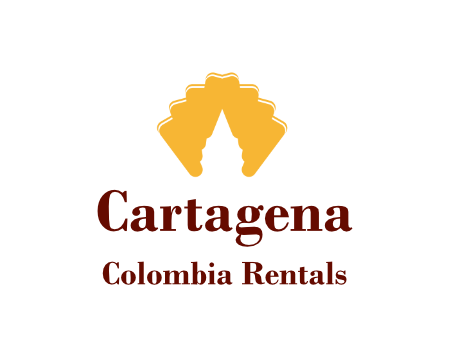 Organized, helpful, friendly and goes the extra mile
I organized with Martha from the US and she was super responsive, helpful even in areas where she was only providing references / not organizing things, and helped ensure that others got their job done. We had a few specific requests which she handled with care, understood the specific details of the boats we were looking to rent, and the final boat and crew she organized was spot on. Finally, when needing to fund some petty cash for some groceries out of the blue, she did it without question so we could have a seamless experience. Great experience in a great place.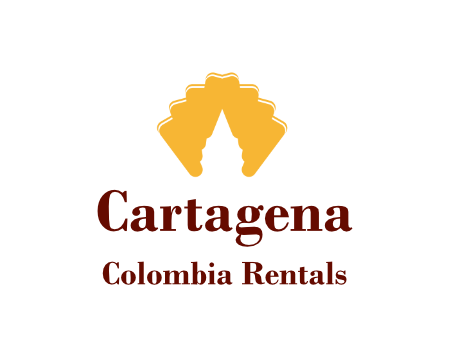 Amazing house
Amazing house – perfect for bachelor parties, incredibly central. Martha was professional, very prompt to respond, and sent back the security deposit just 2 days after coming home. Would rent from here again!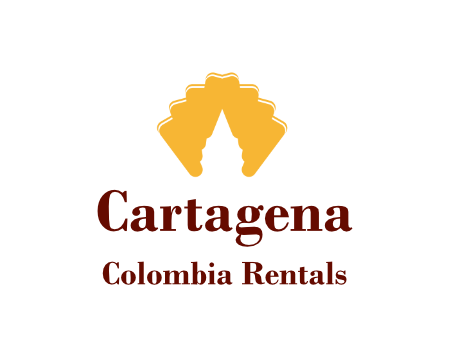 Martha makes enjoying Cartagena easy!
Worked with Martha on a day trip via private boat to the Rosario Islands and Baru. My wife and I had an amazing trip and we were very well taken care of! Throughout the planning/booking process Martha was incredibly responsive and helpful. On my next trip to Cartagena I will certainly use her serices again!!!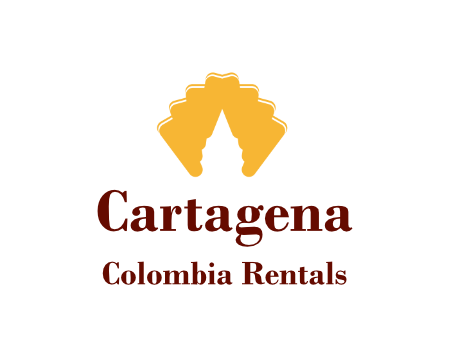 Martha did an amazing job organizing
Martha did an amazing job organizing every restaurant and activities while we were in Cartagena. My family and myself had an amazing time. There is nothing I would have changed at all. I would love to go back to the same home and staff we had. Thank you Martha for showing us an incredible time!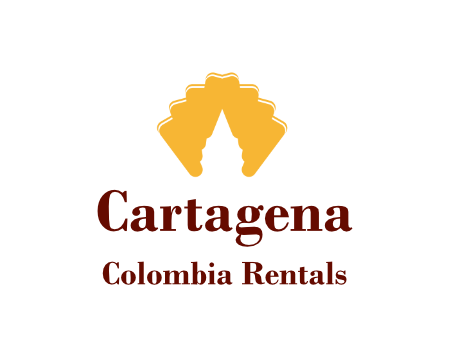 Martha makes it happen!
Martha made our trip to Cartagena! Martha was knowledgable, honest, patient, responsive, flexible, thorough and always went the extra mile. Martha helped us pick the right house for us, made the restaurant reservations (even during peak season!), lined up tours, booked our boats and made sure the house was stocked. We will be back to Cartagena and Martha will be the first call we make when we lock in our our dates.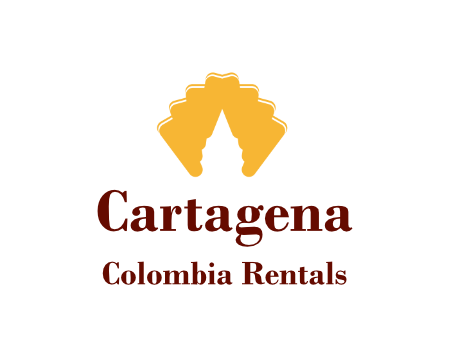 Very professional from start to finish!
Very professional from start to finish. Her local contact, Carlos, was a phone call away for any of our requests. He personally met us at the airport and accompanied us back to airport at the end of the trip. This was primarily a golf trip and Martha handled all the details with the TPC course tee times, etc. Staff at her accommodations were excellent. Martha handled all our dinner reservations, transportation needs, site seeing details, etc. Highly recommend Martha and her services!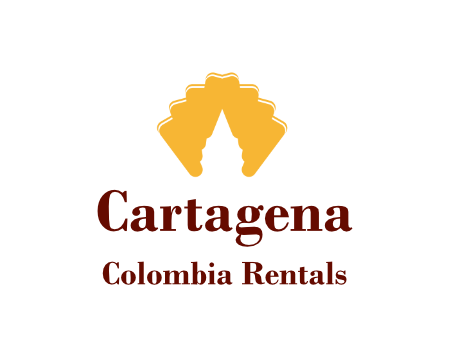 Incredible House, Incredible Service
The house is perfect for a big group. Tons of (very well air conditioned) rooms and bathrooms, huge and beautiful pool, and an amazing staff to help with anything you'd ever need. Martha was incredible in planning our itinerary and Carlos was awesome helping with anything we needed once we were there. We couldn't have asked for a better stay or for better service. We would definitely come back and can't recommend this house, Martha, and Carlos enough.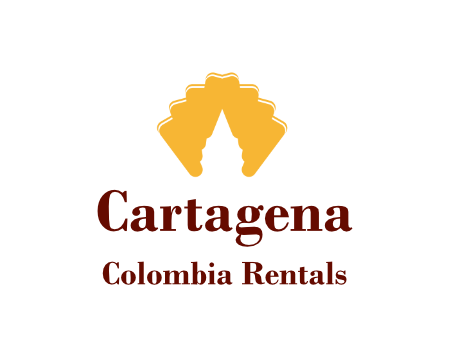 Amazing time at Casa Francis, THX MARTHA!
Group travels can be really difficult to plan out, but my group of 8 had the most fantastic time in Cartagena, all thanks to Martha Hampton. We rented out Casa Francis, where she is the property manager, and any time we had a question, Martha answered them very promptly and helped us plan out every detail and to make the best decision on where to go. This trip was stress free all thanks to Martha and her staff's attention to helping make sure we had everything we need. Another amazing thing to note, to plan this trip, my group members purchased guide on Cartagena, and guess who was the author, Martha herself! She is truly an expert on this area. '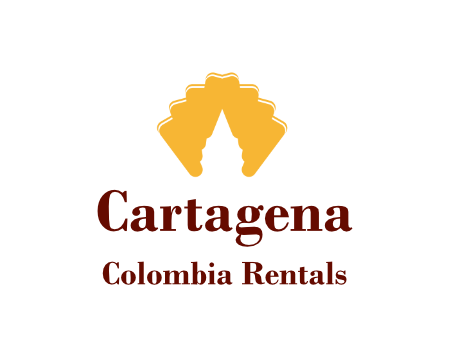 We couldn't have been more pleased
I just had a group party at Casa Bella. We were a group of 18 and the house was perfect. Each room more beautiful than the next. The staff was phenomenal, they offered assistance when we needed and didn't bother us if they weren't needed. We planned this trip with the property manager Martha. She was a HUGE help. Throughout our booking we were always coming up with new or more questions for Martha since this was our first time in Colombia and every time she answered promptly with a perfect answer to clear our questions. Would highly recommend this location, my friends are already discussing when we can go back.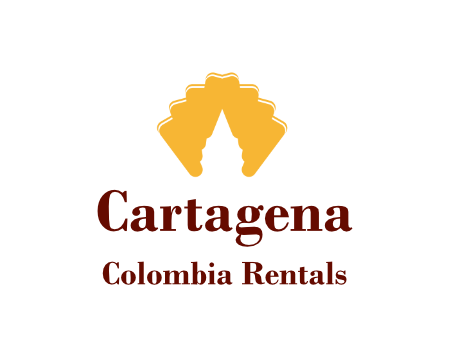 Martha was amazing
Martha was amazing with helping to facilitate my boat rental for Cartagena and arranging for concierge with Carlos! We had a fabulous time and the crew was awesome! I'll definitely be recommending you and will reach out to you for our next trip back. Thanks Again!!