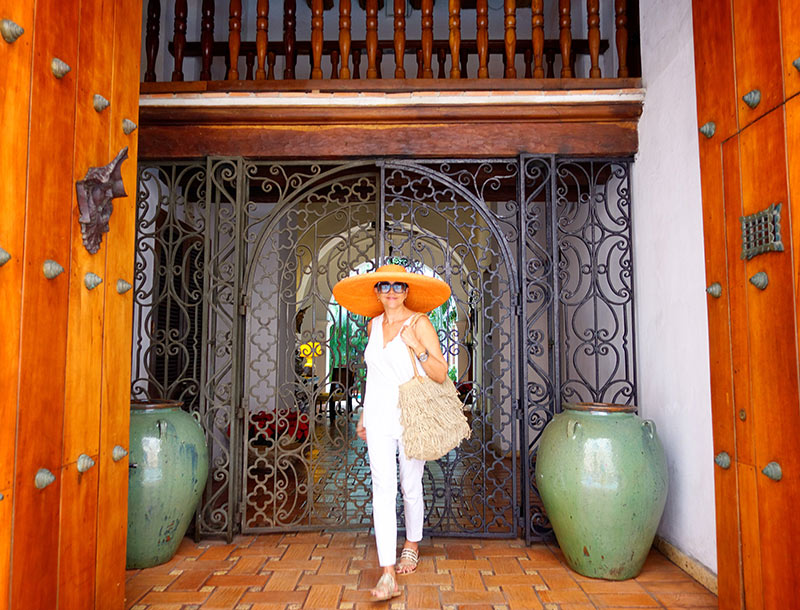 Dress for the Weather in Cartagena
With average temperatures hovering in the eighties all year round, you don't want to pack your winter wear for a vacation in Colombia—though if you're traveling inland to Bogota the Capital you just might want something warmer. However, when going to Cartagena what you put in your suitcase will likely depend on what type of vacation in Cartagena you're planning. So take a minute and read the tips below so you don't find your luggage lacking.
For the Adventurists
If you're planning on exploring the city by foot or even taking a hiking trip into the surrounding area, you'll want to pack appropriately. You'll want:
• Comfortable shoes/boots
• Cushioned socks (preferably moisture-wicking)
• A light, airy shirt/blouse that has some hefty UV protection built-in
• Shorts or light trousers (think linen)
• Maybe a shoulder bag or sling bag for carrying essentials like sunscreen, water, and any trinkets you might pick up along the way
You will sweat (usually a lot). With high temps and high humidity (thanks to the Caribbean Sea right next door), Cartagena can be a little "sticky" until the sun goes down.
And while a laid back look is okay, to tip too far or you'll definitely be spotlighted as a tourist. The shorts/tank/flip-flop fare you'd find in Florida really isn't the norm here. Let the locals be your stylist if you're still wondering how to dress in Cartagena, Colombia.
For the Beachcombers
Swimwear is essential but don't forget to pack something to cover up with. The sun is blistering on most days so you'll want:
• A shirt (for the gents)—try a guayabera—the traditional light and airy men's garment you'll see all over South America and the Caribbean
• A cover-up (for the ladies)
• Hats (for everyone)
• Good sunglasses with UV protectant lenses
• Sunscreen (and lots of it)
For those who want a little color but are extremely sensitive, a beach umbrella is always a good friend on which to rely.
Who knows, you take this advice and you may even be sharing the same beach "uniform" as local and international celebrities!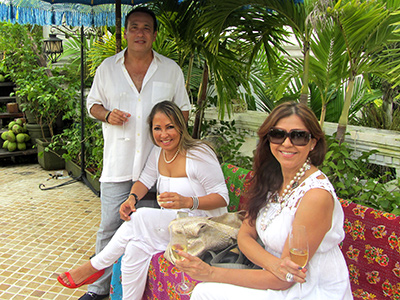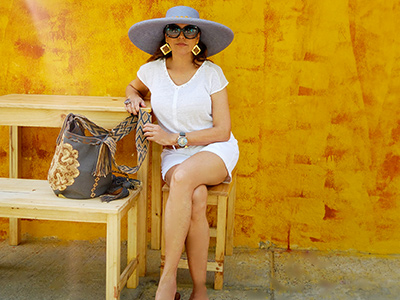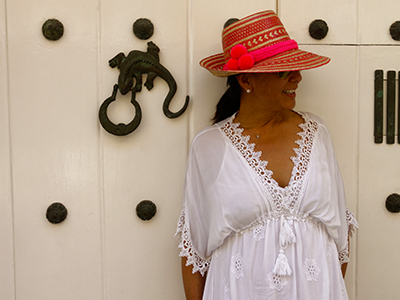 For the Fashionistas
Colombians in generally love to present themselves well. While inland areas like Medellin tend to be a little sexier, a little chicer, Cartagenans are no slouches when it comes to dressing up. While wearing suits and gowns will get you more than a few stares (unless you're going black tie) it's always better to err on the side of fashion.
Think flowing maxi dresses, flair-legged trousers like culottes, lots of loose, white blousing, and a few well-placed colorful accents to add a splash of something special. In fact, many of the chic trends in Colombia these days mirror those of Hollywood in the 1950's—so watch To Catch a Thief, High Society, and Gentlemen Prefer Blondes for inspiration.
For the gentlemen, think stylish but simple—slacks, simple shoes (not sandals), and "crisp" designs.
You'll look marvelous in the hip bars and trendy nightclubs in Getsemani!
For Everyone Above
Something "dressy" for dinner. There are restaurants and nightclubs in Cartagena that have strict(ish) dress codes. If you want to get through the door, you'll need to look the part. That means button-down shirts for men, dresses for the ladies, and no flip-flops. You don't have to go over-the-top (this isn't a fashion show) but putting yourself together a bit after a day at the beach or wandering through the historic Walled City will definitely be appreciated.
Pack a light rain jacket. Chances are you won't need it. Annually the city only sees around 42 inches of precipitation but most of that falls during the rainy season (August through November). However, it's best to have a rain jacket and not need it . . .
Plenty of sunscreen. Even if you don't plan on spending time on any of Cartagena's great beaches (especially those pristine gems in the Rosario Islands) you'll need sunscreen—the higher the SPF, the better. Cartagena sun is intense and you can get a bad sunburn in a few minutes—especially if you're fair-skinned.
Didn't Pack It? Don't Worry!
One of the best parts about going on vacation in a foreign country is bringing home souvenirs. And what makes a better souvenir than a new statement piece or an entirely new wardrobe? You'll be able to snag great fashion finds all over Cartagena—from the high-end shops along resort row in Bocagrande to lovely little local finds at street kiosks and boutique clothiers such as AJA Company Agua de Leon and St.Dom
So if you're wondering how to dress in Cartagena, Colombia just let the city be your guide. Relax, enjoy yourself, and you'll fit right in.