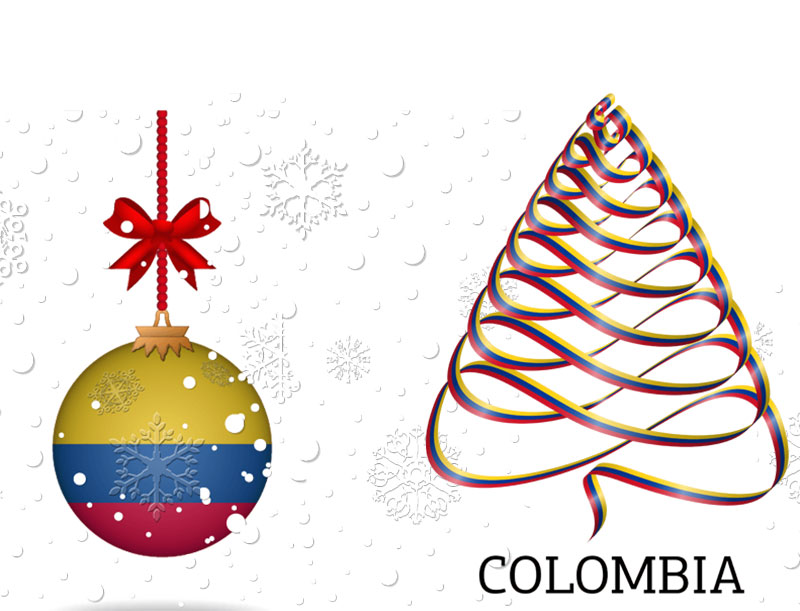 Ring in the New Year in Cartagena – Colombia's Best New Year's Celebration
Sure NYC celebrates New Year's Eve big but if you want to experience something truly spectacular for New Year, book a vacation in Cartagena for the New Year. This Caribbean gem turns into an endless party for the New Year Celebration with parades, performances, and pyrotechnics. And all of it under the gorgeous Caribbean skies—not a snowflake to be found!
The whole days-long festival begins on the evening of the 24th when everyone walks around the old city, taking in the sights and sounds. 25th December is typically spent chilling in the casa with family and friends. Come the 26th and onwards the old city starts to culminate in an extravaganza like you've never seen before. Fireworks, nightclub dance parties spilling into the streets, private gatherings with your new friends, the chance to spot international movie stars—it just doesn't get any better.
Plus, unlike a trip to the Big Apple, A New Year's getaway in Cartagena affords you all of the exceptional bonuses of being in a historic and picturesque Caribbean paradise. Warm yourself in the sun and the sands of the Rosario Islands (just 45 minutes away by boat) or visit some of the most culturally in historically significant sites in the New World. Then, when the sun goes down, put on your best evening clothes for a non-stop celebration all through the night.
Experience the best of Colombian and Caribbean culture all in one—amazing international food, exceptional musical and dance performances, beautiful people from Colombia and all over the world, and sumptuous Latin luxury all couched in the historic heart of the Spanish Caribbean.
Exclusive Luxury Rental Homes in Cartagena for New Year's Eve Celebrations
Cartagena is a small city (by international comparison) and accommodations book fast during the busy holiday season—especially luxury accommodations. But we have access to a host of excellent new and remodeled Spanish Colonial haciendas, luxury town houses, and apartments.
These luxury rental homes in Cartagena are exclusive offerings, homes that are not listed publically and are available by the owner's discretion only. We're your ticket to this elite invite-only club.
Through us you'll get exclusive access to these amazing accommodations right in the heart of Cartagena's Walled City. This puts you within walking distance of everything from world-class restaurants and eateries, the hottest nightclubs in town, wonderful shopping, and so much more.
Check out previous year's tips for making the most of your holiday party in Cartagena for more on getting the most out of your experience.
Another Level of Luxury
These are true luxury homes and come with a level of service you'll not find anywhere else. When you book your vacation rental home in Cartagena for the New Year, you'll receive our complimentary concierge service. Just give us a call and we can arrange everything from travel to and from the hottest parties around to dinner reservations at sold-out restaurants. In fact, booking this close to the festivities, our concierge service is a must-have to ensure your New Year's celebration unforgettable.
Need to Wind Down after the Festivities?
When the party starts to wind down, hit the beaches like everyone else. Take advantage of our exclusive concierge service to charter transportation to and from the Rosario Islands for a little low-key relaxation in the surf. It's the perfect way to put a relaxing end to an exciting holiday getaway.
Contact us today to reserve your luxury vacation home rental in Cartagena and secure your place at the hottest New Year's Eve party this side of the equator.